The governments of Maldives and United States of America has jointly conducted the first responder training in Villingili of Gaaf Dhaal atoll.
In a statement, the U.S Embassy in Colombo, Sri Lanka, revealed that the first aid training was held in partnership with the U.S Indo-Pacific Command with the Ministry of Health and the Maldives National Defense Force (MNDF).
"The United States is proud to work with the MNDF and Ministry of Health to strengthen emergency response capabilities throughout Maldives. We will continue to support efforts to better serve community needs."

~ U.S. Embassy's Captain Austin Thomas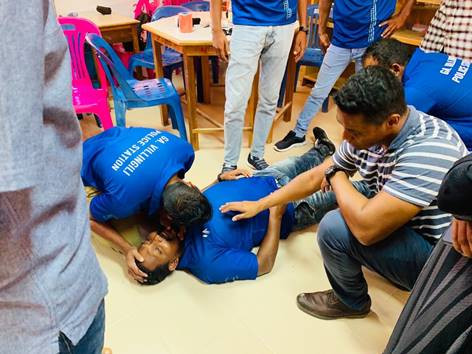 The sessions saw the participation of students, teachers, administrators and officers and was held from 1 to 5 September.
Participants were trained on techniques to save lives in a medical emergency.
As such, they were taught techniques in trauma care, cardiopulmonary resuscitation, triage, emergency transportation, and improvised device medical training, revealed the statement.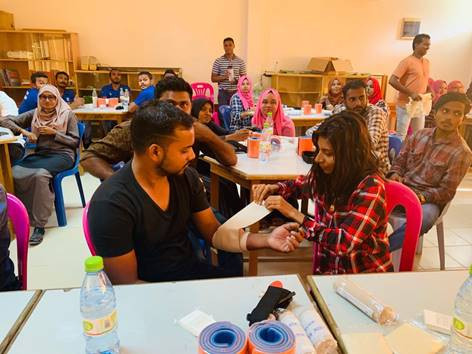 Further, the statement reads that participants were trained as providing life-saving action and transferring patients to higher-level care in a speedier process is critical in the outlying, remote islands.
As part of the training, USD 10,000 was donated in medical equipment by the U.S government.
While the governments have been conducting medical training programs jointly since 2016, plans are underway to expand training sessions and upgrade several medical facilities across the nation, in the foreseeable future.
U.S is pleased to work with partner nations to "increase cooperation, build capacity, prevent conflict, and promote peace", reads the statement.