Maldives Customs Service has destroyed large quantities of alcohol and prohibited pornographic materials under their custody.
Customs revealed via Twitter that pills, alcohol and other paraphernalia confiscated throughout several cases were destroyed in Thilafushi site, Kaafu atoll in the presence of media and customs officials on 17 October.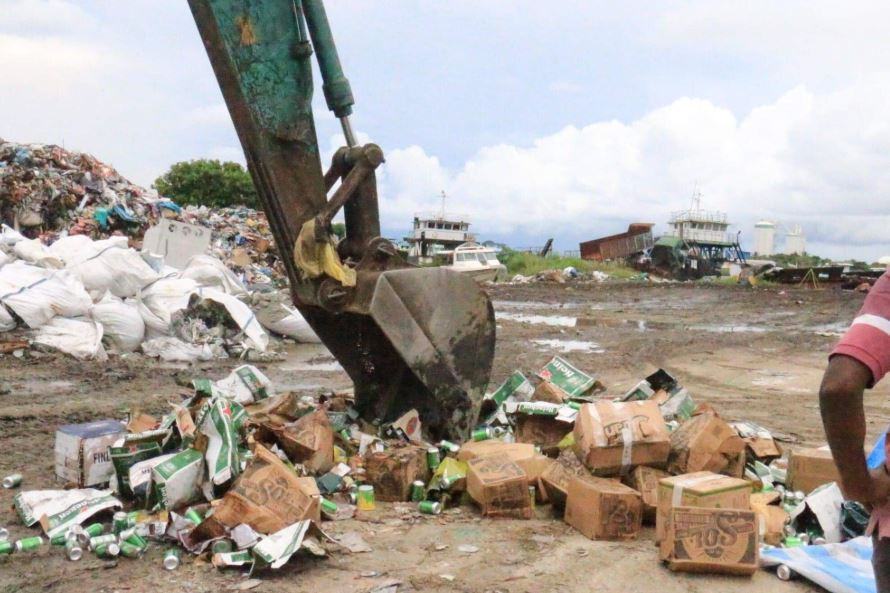 Destroyed were 833 liters of alcohol, 843 pornographic materials, 13,208 pills as well as a stash of 949 other pornographic paraphernalia.
The paraphernalia was destroyed under section 269 of the Customs General Regulation which states that "damaged or expired goods which are in the bonded warehouse shall be disposed" as stipulated under the regulation.
Some other prohibited and strictly banned items for import were also destroyed under the set procedure on Thursday.