Maldives – Thailand Business Matching Forum has begun at Dharubaaruge.
The first session of the on-day forum was held from 10am to 12pm and the second session is to be held from 2pm to 4pm.
Maldivian and Thailand business professionals are participating in the forum with 23 companies.
At the forum, businesses are showcasing a variety of products at their stalls including cosmetics as well as culinary and home appliances.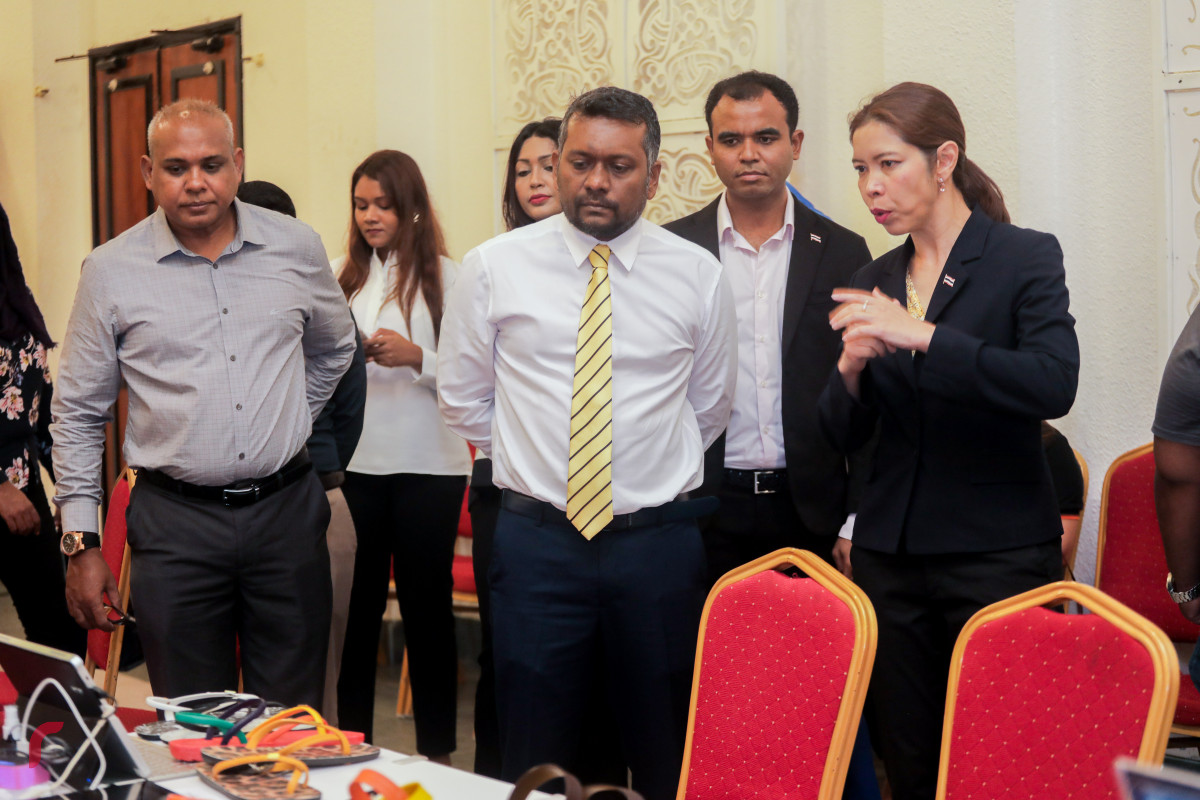 Minister of Economic Development Fayyaz Ismail visited the forum, which is a joint initiative of the economic ministry and the Thailand embassy.
The purpose of the forum is to increase cooperation between Thailand and Maldives businesses.