TC Sports Club has won the Dhivehi Premier League 2018.
TC took the shield after tying 4-4 in the last match with Club Eagles at the national football stadium on Friday night.
TC took the lead on the 21st minute with a goal from Ibrahim Waheed Hassan and teammate Ali Ashfaq followed with another goal six minutes later.
Eagles narrowed the lead right before the end of the first half with a goal from Mohamed Naeem and the first round ended with 2-1 with TC in the lead.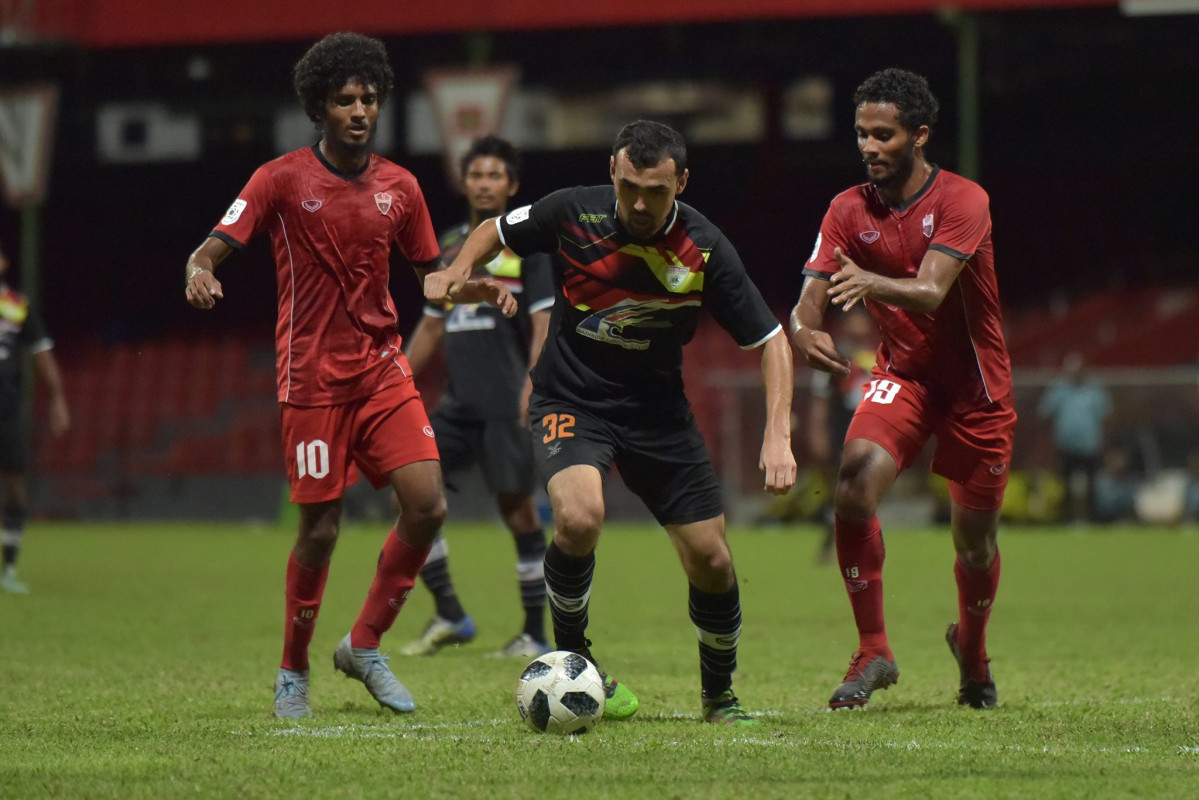 Eagles tied the score after the start of the second round with a goal from Ahmed Rizwan and took the lead at the 61st minutes with another goal from Rizwan after receiving a penalty shot.
Rizwan scored a hattrick on the 69th minute with another successful penalty shot, making it Rizwan's eighth hattrick in the season.
TC followed up with its third goal from foreign player Alaaeldin Nasr Elmagraby at the 75th minute mark and tied 4-4 with the last goal of the match from Ishaq Ibrahim.
TC won the Dhivehi Premier League with a two-point lead and an overall score of 40. TC won 13 out of 16 matches and lost two.
Maziya received second place with 38 points and Eagles received third with 36. New Radiant is in fourth with 28 points and Club Green Streets is in fifth with 26.
TC's Nepalese player Limbu Kiran Kumar received the award for best goalkeeper and Green Streets won the Fair Play Award.
Similar to the previous league, no award was given for the best player.