Minister of Foreign Affairs, Abdulla Shahid has met with several Non-Resident Ambassadors accredited to the Maldives.
The meeting took place virtually on Tuesday and was joined by ambassadors from Jordan, Kuwait, Palestine, and Yemen as well as Deputy Head of Mission of Oman.
The Ministry of Foreign Affairs revealed that the minister and ambassadors engaged in discussions on ways through which bilateral and multilateral relationships between the countries may be enhanced further.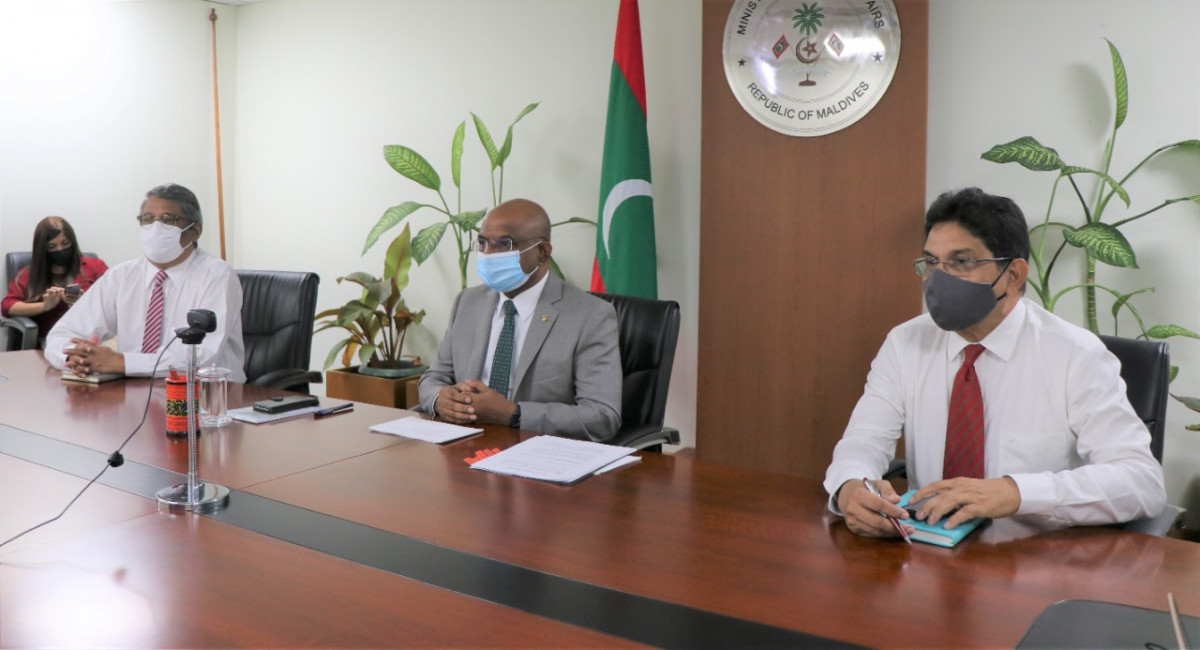 Discussions also touched down on the evolving situation surrounding the global Covid-19 pandemic.
During the meeting, FM Shahid expressed gratitude to all the countries for the support extended in the island nation's response efforts to the ongoing pandemic.
An initiative of the foreign ministry with the purpose of fostering closer relationships and interactions between the ministry and representatives accredited to the Maldives, the meeting is the second of its kind.
Last week, FM Shahid held a similar meeting with High Commissioners and Ambassadors of the countries of the Association of Southeast Asian Nations accredited to the Maldives.