Maldives Islamic Bank (MIB) has opened an ATM center in Thilafushi island of Kaafu atoll.
Located near the island's harbor region, the ATM center was unveiled by the Managing Director of the Greater Malé Industrial Zone (GMIZ), Ibrahim Rasheed on Thursday.
Speaking to RaajjeMV following the inauguration, the bank's CEO Ahmed Riza revealed that the center was opened following a request from the Greater Malé Industrial Zone.
He added that the center's inauguration was delayed due to the Covid-19 situation.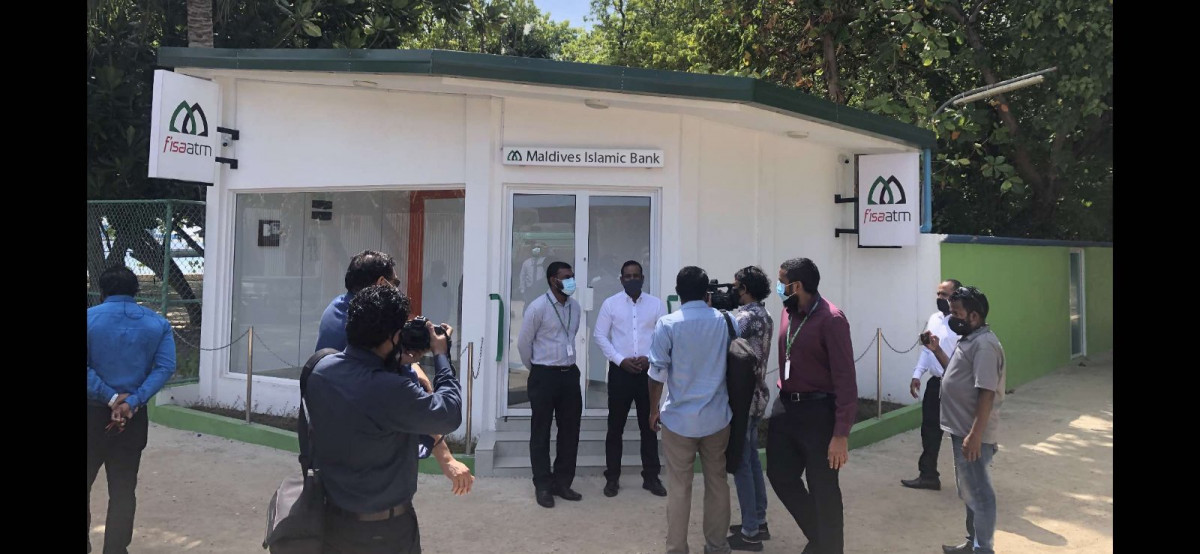 All services available at MIB's ATM centers established nationwide, have been made available at the Thilafushi ATM center as well.
GMIZ MD Rasheed shed light on the importance of the ATM center in Thilafushi island, which houses over 5,000 workers.
He expressed hope that cheque deposit services will be introduced in the near future.
Formed by the government of Maldives jointly with Malaysia's Islamic Bank, MIB has 18 centers scattered regionally, spanning over the greater Malé region as well as residential islands.