Maldives Marketing and Public Relation Corporation (MMPRC) has welcomed teams of experienced journalists from several publications in Spain and France, in order to promote the archipelago destination.
A team of journalists from celebrated travel and tourism publications for outbound travelers from Spain such as Deviajes, MeetIn, El Periódico, Cinco Dia and an online magazine, LaVanguardia arrived in Maldives on Monday. Said publications cover a span of topics and interest of the Spain travelers market.
As part of efforts by the MMPRC to promote the country's tourism, the team will be staying in a selection of resorts during their stay including Guraidhoo Palm Inn, The Residence Maldives and Finolhu Maldives in Baa atoll. During their stay in Guraidhoo, they will be participating in local experiences arranged by Secret Paradise and throughout their five-day stay, they will be experienced several different Maldivian products, focused on the "unique side", said MMPRC.
Some of the experiences include trying specialty restaurants, exclusive spa experiences and several other activities that are specifically unique to each property.
MMPRC went on to reveal that the Spanish market is "a promising market" for the archipelago nation, as a total of 36,064 arrivals were recorded from Spain by the end of 2019. The country is ranked in the 12th position for highest arrivals to the country.
The tourism promotion body went on to add that several initiatives are scheduled to further increase the promotion of the destination in Spain for this ongoing year. In this regard, Maldives was represented in the FITUR 2020, an international tourism trade fair in Madrid.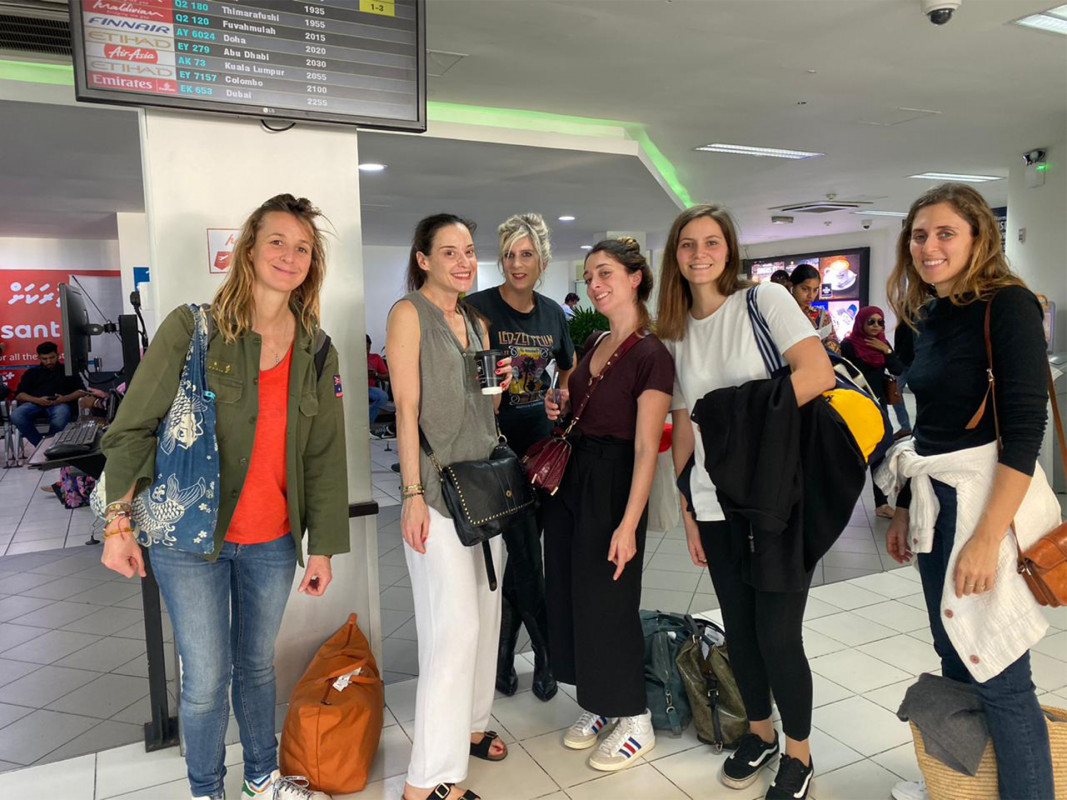 Further, the team of journalists from France will get to experience the luxury and nature of Maldives, during their trip, revolving around the theme "Nature Chic".
The team consists of representatives of the top lifestyle magazines and online magazines based in France including L'Obs.com, Mint Magazine, Simple Things, Le Journal des Femes.fr and Paris Match
In-depth articles with images featuring the country's nature and experiences it has to provide for the journalists will be publicized through respective publications of the team.
Some of the locations where the team will be staying at include Pullman Maldives Maamutaa, Dhigali Maldives and Faarufushi Maldives where they will experience different spa, yoga experiences, natural vegetation and snorkeling with a marine biologist throughout the span of six days.
France has been ranked in the 7th spot as one of the highest performing markets for Maldives tourism. A total of 59,738 tourists arrived from France during 2019. Further, 6,955 tourists visited from France during January this year.
MMPRC also plans a variety of events to be held within 2020 as part of promoting Maldives in France including the participation in two of the largest fairs in France, outdoor advertisements and a joint campaign with one of the leading tour operators in France.
Both trips were organized as part of a series of media familiarization trips.
Earlier in February, a team of journalists from South Africa arrived in Maldives for a six-day trip as the first ever team to have arrived as part of the FAM trips.