Maldives National Defense Force (MNDF) has doused a fire that broke out in a warehouse in Maafushi island of Kaafu atoll.
RaajjeMV understands that the fire broke out inside a warehouse located at the region where the Children's Center was located, a little past 9am on Friday.
A team of officers were dispatched to the area immediately after it was reported and corrections officers with the joint efforts from the police officers stationed on the island as well as the island residents had worked together to douse the flames.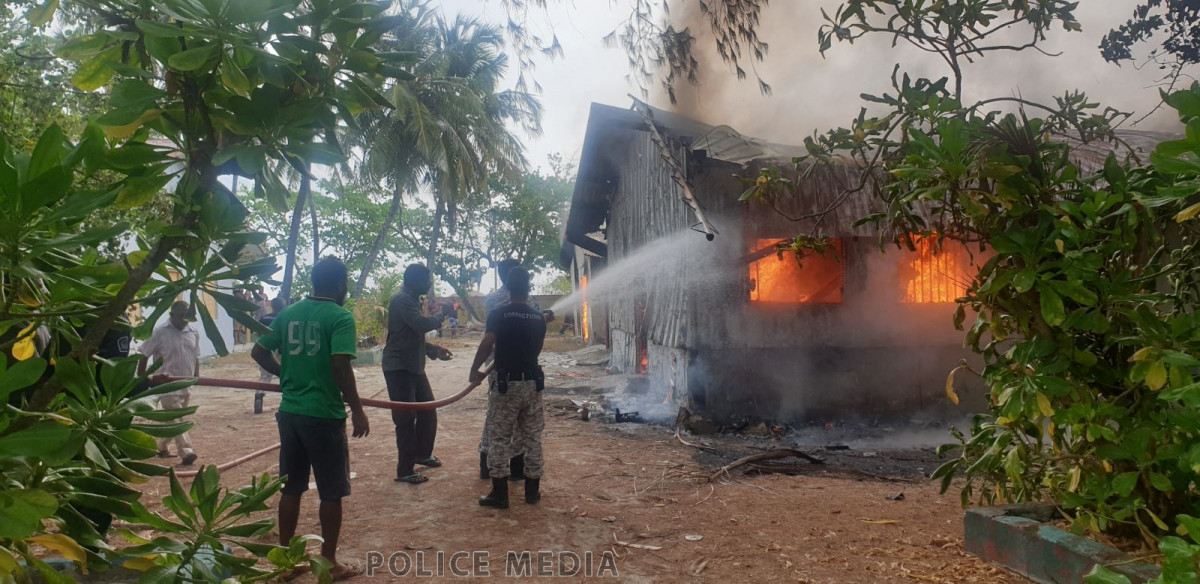 The fire was completely put out by 10:49am, revealed MNDF.
The cause of the fire is currently being investigated by authorities, who are yet to publicize further details of the fire.
The center, established to educate children as well as a rehabilitation facility, was shut down during 2017. During the former administration of ex-President Abdulla Yameen, the land was released under the power of the island council following which the children at the center were moved to shelters in capital city Malé and its suburban district Hulhumalé.