The Bank of Maldives (BML) has launched the first business debit card in the Maldives.
The BML Mastercard products were introduced during a special ceremony held at Crossroads on Thursday morning. The ceremony was inaugurated by the Governor of the Maldives Monetary Authority, Ali Hashim.
These products include the Mastercard Business Debit Card and the premium Mastercard World Credit Card.
According to BML, these new cards, as well as the older Mastercards, are contactless, making them faster, safer and perfect for digital payments.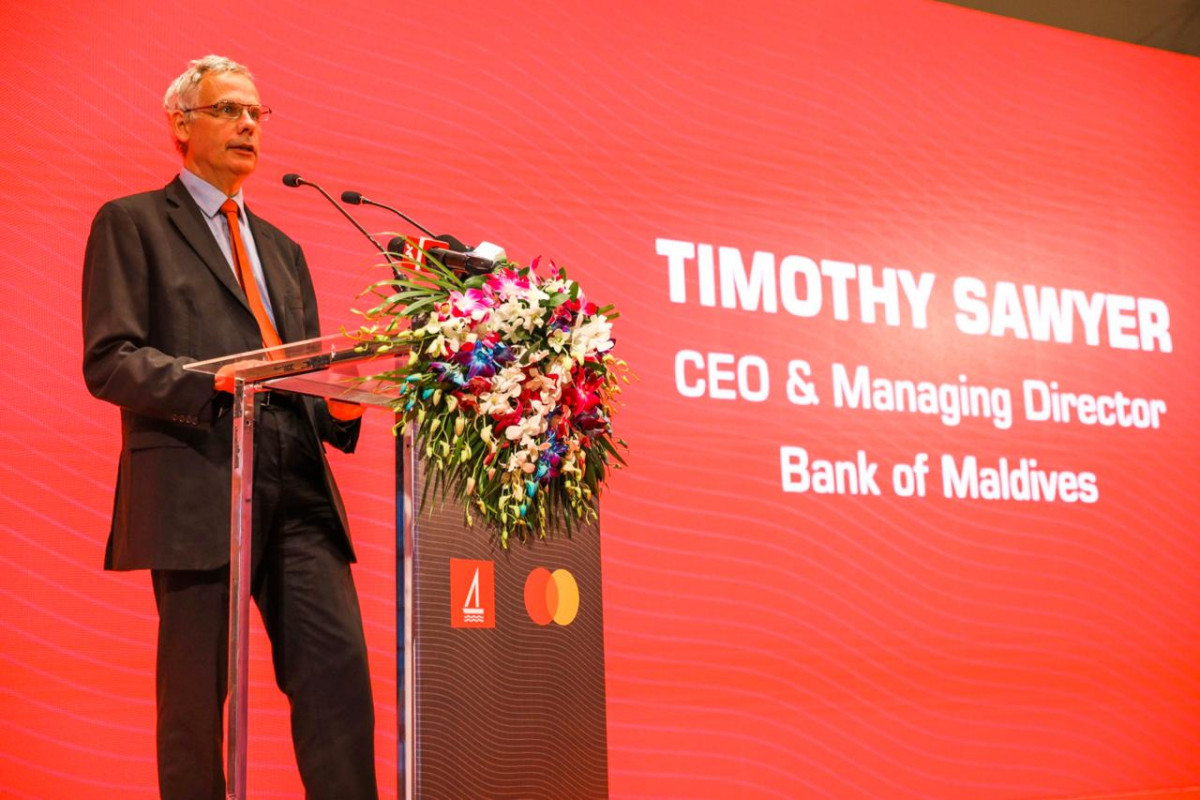 Amongst the products being launched today is the Mastercard Business Debit Card, which enables customers to make transactions on business accounts across the local and worldwide MasterCard network. I hope this is welcome news to our business customers, who have long asked for such a service. We are honored to be a principal member of MasterCard and we are looking forward to building our long-standing relationship with (MasterCard).

~ Tim Sawyer, BML CEO and Managing Director
While speaking at the launch, BML CEO and Managing Director Tim Sawyer stated that BML is "at the forefront of digital banking in the Maldives" and that the business debit card is an effort to "support the banking needs of SMEs and businesses throughout the country".
He further added that the objective of collaborating with Mastercard and introducing new products was to "enhance the payment experience for customers, and provide a safe, secure and efficient transaction environment."
BML has a nationwide network of 37 branches across all 20 atolls. They also have 49 Self Service Banking Centres, 113 ATMs, 5,700 Point of Sale merchants, 277 agents and offers a full suite of Digital Banking services.