A chemical-free mosquito trap has been gifted to the Peoples Majilis Secretariat, by Soneva Fushi.
Speaker, former President Mohamed Nasheed received the trap on behalf of the parliament secretariat, at a small ceremony held on Thursday morning.
Soneva Fushi's pest control manager and head of its mosquito control project had presented the gift to the speaker.
An introduction to the details of the mosquito trap and the successful projects conducted at Soneva Fushi was given before the trap was presented to Nasheed.
According to the Soneva Fushi team, their pest control project has been very productive since it was put into effect four months ago.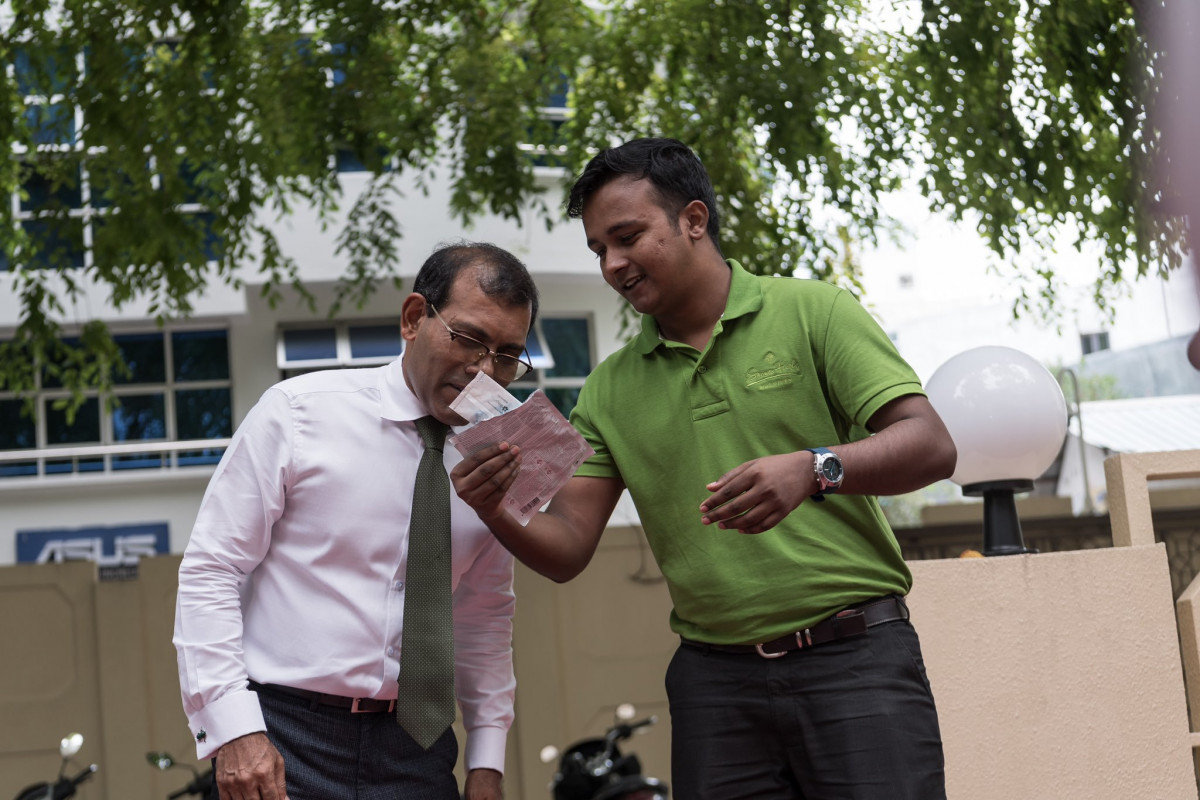 While speaking at the ceremony, Nasheed recognized that chemicals are not the best method for pest control as fogging or other chemical methods can also have adverse effects on living things other than mosquitos such as bacteria or insects beneficial to the soil.
The former president further added that he hopes the lack of chemicals in the current weather leads to dragonflies and butterflies being observed around the parliament, as well as drastically reducing the number of mosquitos.