Officers of the Maldives Police Service have on Saturday, destroyed large amounts of confiscated alcohol, in Dhoonidhoo island.
Police revealed via Twitter that destroyed were 8,627 bottles of alcohol that had been in police possession from 2010 to 2019.
Said bottles were seized over the course of 689 cases reported to the Drug Enforcement Department.
Further, police revealed that the destroyed alcohol bottles carry a street value of MVR 3,528,000.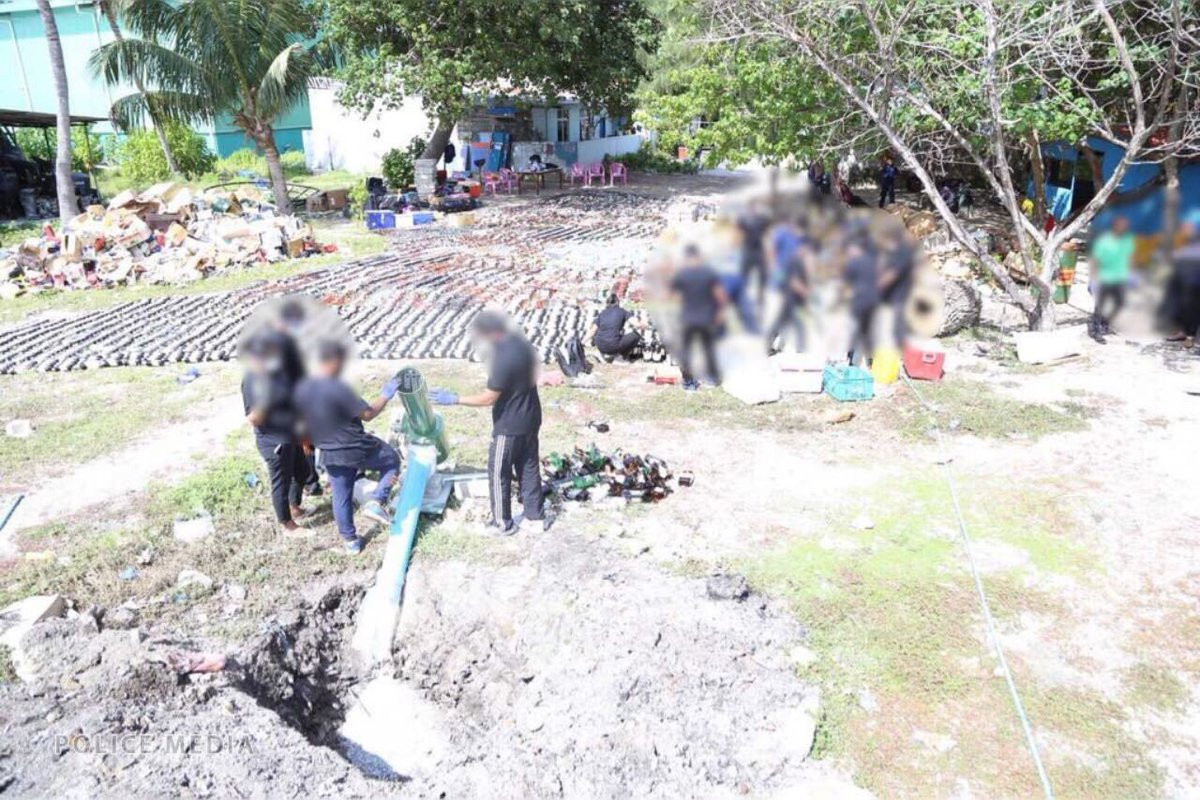 While police had in January destroyed eight kilograms of drugs, Acting Police Commissioner Mohamed Hameed had revealed that a total of 130 kg of drugs were seized within the past three years.
So far this year, there has been a vast number of drug smuggling cases recorded with the second event of destroying alcohol being recorded in March where 183 bottles were destroyed.
This is the third time police has destroyed copious amounts of alcohol this year.