Saudi Arabia has defeated Maldives 6-0 in the qualifying round of the AFC Under-23 Championship.
Al Hamdan scored the first goal for Saudi Arabia in the 25th minute at Friday night's match.
Abdul Rahman Ali Yameen increased the lead with the second goal scored a minute after the first.
The Saudi team showed an aggressive play but had been unable to score any more goals in the first half while given numerous openings after passing the Maldives defense.
Abdul Rahman Qareeb scored the third goal for Saudi Arabia in the fourth minute of the second half.
Al Hamdan scored his hattrick with two more goals at the 67th and 73rd minute and Aiman Al Khulaif scored the sixth goal 12 minutes before the end of the match.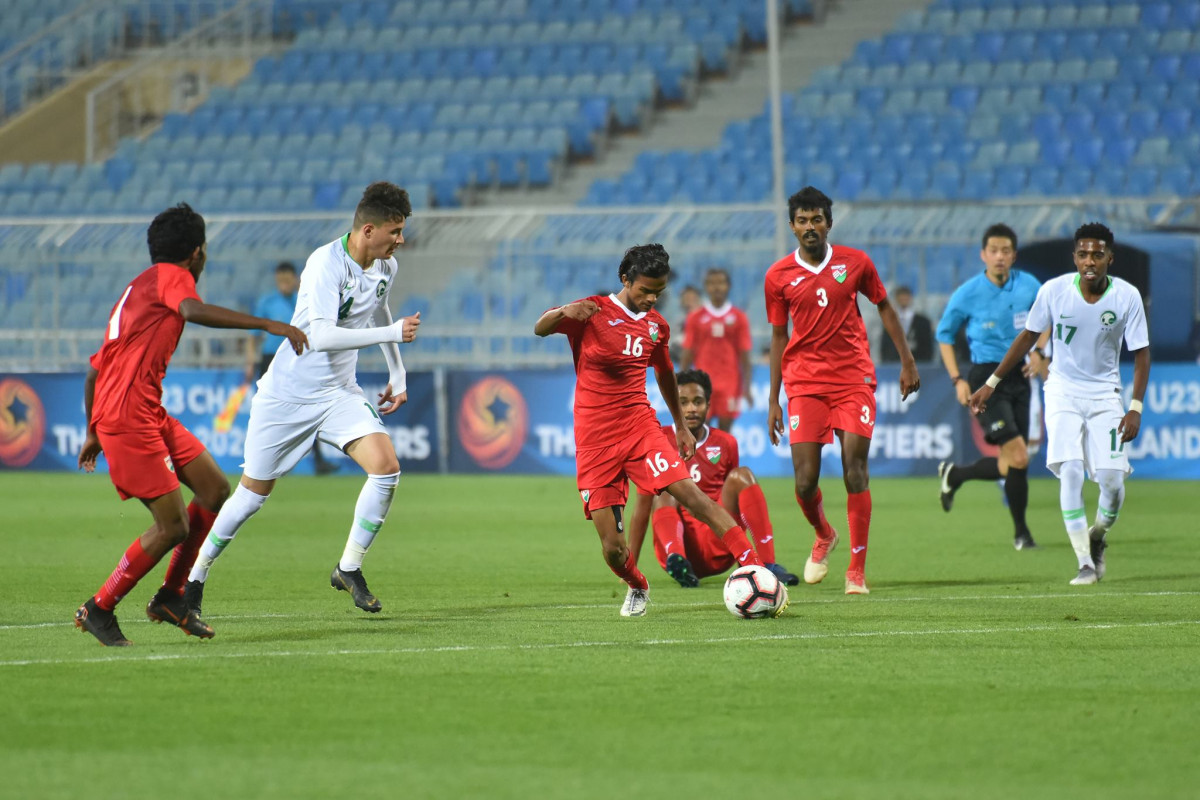 In the same group, UAE has beaten Lebanon 6-1.
With the latest results, Saudi Arabia is leading the group with three points and goal advantage with UAE in second with three points. Lebanon is in third with zero points and -5 goals and Maldives is last with -6 goals.
Maldives will be playing against UAE on Sunday and Lebanon on Tuesday.