A deadly road accident has been reported in Addu City's Maradhoo district on Monday.
Speaking to RaajjeMV, a media official from the Maldives Police Service (MPS) said that two motorcycles had collided into one another on Monday around 10:00 a.m. and three people had been reported injured.
Police revealed that the accident took place on Link road amid Maradhoo and Maradhoo-Feydhoo districts.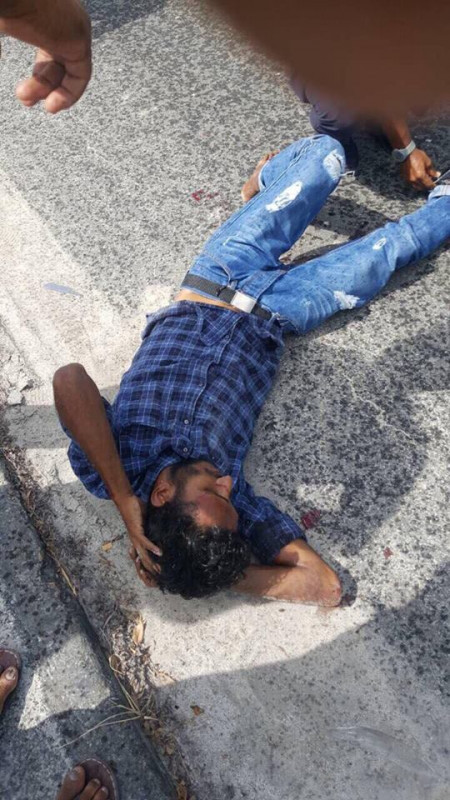 RaajjeMV understands that the three injured individuals have been taken to Hithadhoo Regional Hospital and are receiving treatment there. While two out of the three had broken limbs, one had his leg were broken in two areas. The third however, did not attain any serious injuries, having got away with a few scrapes.
Police are conducting further investigations into the matter.