Protestors have taken to the streets voicing against rape and sexual assault, which has been surging of late.
The protests were held infront of the Ministry of Gender, Family and Social Services on Friday evening and were organized by recently established, Voice of Children.
The participants of the protests held placards and posters calling for action and paraded from Majeedhee Magu and ended up infront of the main branch of the Bank of Maldives where protestors sat on in the middle of the road.
Protestors shared rape stories among one another and called to bring an end to child exploitation, sexual abuse and urged for authorities to serve justice.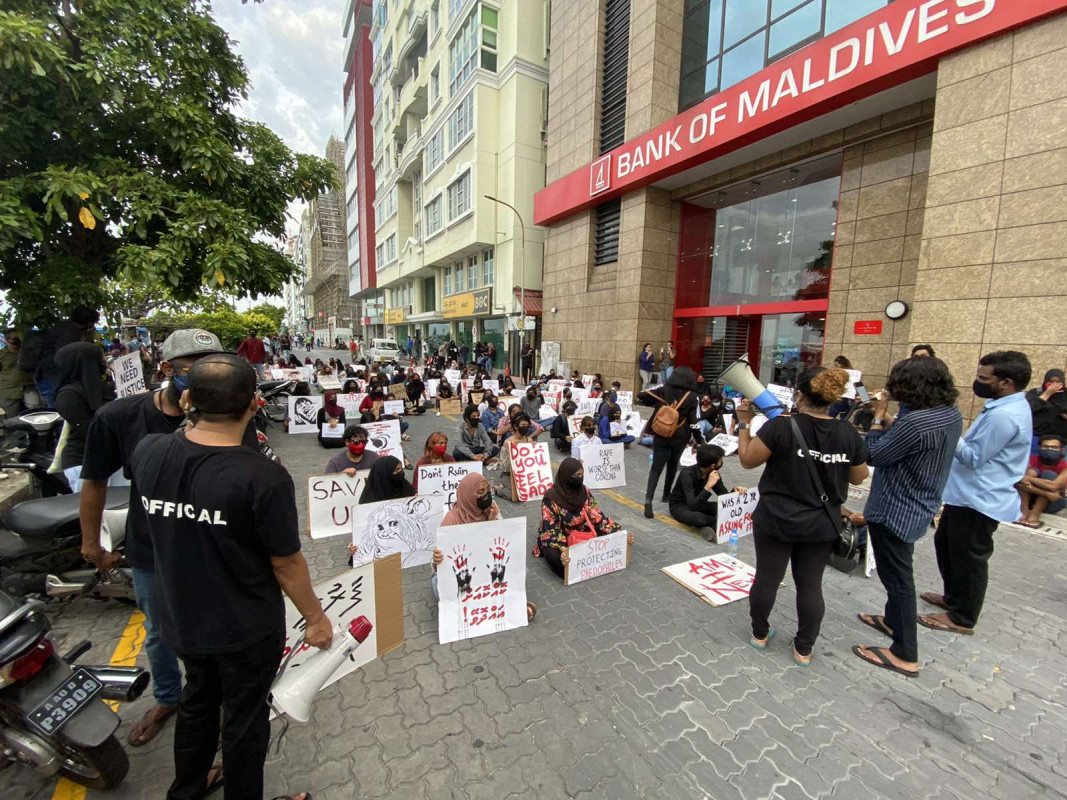 One of the officials at the frontline of organizing the protest revealed that the organization aims to raise their voices against rape and sexual assault, as well as hold the relevant institutions accountable for such cases.
The rally ended after participants announced that they will be announcing a date for the next protest, via Twitter.
Serial protests have been taking place due to the raising concerns of frequently reported sexual assault and rape cases of late.