Foreign Minister Abdulla Shahid has met with senior officials of the Sri Lankan government, including President Gotabaya Rajapaksa.
The minister, who traveled to the neighboring nation late Wednesday night, met with the new Sri Lankan leadership on Thursday.
In addition to his call on the newly elected president, Shahid also met with Prime Minister and former President Mahinda Rajapaksa, as well as Foreign Minister Dinesh Gunawardena.
During the call on President Rajapaksa, the foreign minister stressed Maldives' commitment to work closely with Sri Lanka "for the benefit of our peoples."
Both parties also discussed on further strengthening the bilateral relations between the nations, with Shahid expressing confidence that the "existing ties of friendship and cooperation that both countries enjoy will continue to flourish under President Rajapaksa's leadership".
Foreign Minister Shahid met with the prime minister afterwards, and reiterated the Maldivian government's commitment to work closely with the Government of Sri Lanka to further consolidate the strong bonds of friendship that has long existed between the two countries.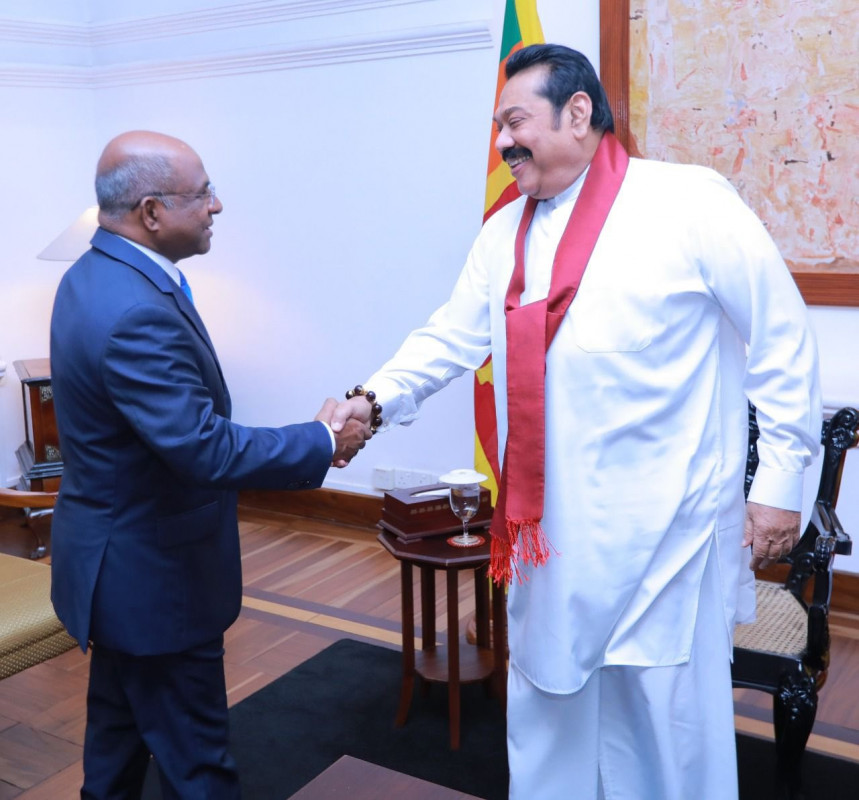 He also extended greetings and well wishes from President Ibrahim Mohamed Solih, to both the president and PM of Sri Lanka as well as the people.
The foreign minister met with his new Sri Lankan counterpart in the afternoon.
The ministers exchanged views on exploring further avenues for cooperation, particularly on trade, investments and people to people contact. They agreed to work closely to take the Maldives - Sri Lanka relationship to new heights.
Maldives Ambassador to Sri Lanka, Omar Abdul Razzak, and Deputy Head of Mission, Khadeeja Najeeha, had accompanied Minister Shahid at the meetings.
Sri Lanka was among the first countries to establish democratic relations with Maldives, and both countries have enjoyed strong ties since.
Following the Easter bombing attack in Colombo, a high-level Maldivian delegation -comprising of the vice president, speaker, parliamentarians, cabinet members and other government officials- had traveled to Sri Lanka in June, to show solidarity with its people.
Sri Lanka's capital Colombo has often been described as Maldives' "second biggest city".