President Ibrahim Mohamed Solih has met with Japanese stakeholders to discuss investment in the Maldives during his Official Visit to Japan.
The president met with Shinichi Kitaoka, President of Japan International Cooperation Agency (JICA) on Wednesday and discussed the similar issues faced by both island countries such as climate change and avenues of disaster management.
At the meeting, President Solih highlighted the project on 'Building Climate Resilient Safer Islands in the Maldives' and the installation of the new Integrated Services Digital Broadcasting (ISDB-T) system to allow for more efficient disaster prevention and e-learning.
He further expressed his gratitude for JICA's support to Maldives over the years, especially for their role in the preparation of the 'Master Plan for Sustainable Fisheries' in the Maldives, and the Japan-East Asia Network of Students and Youths (JENESYS) Programme that offers Maldivian youth with training and exposure opportunities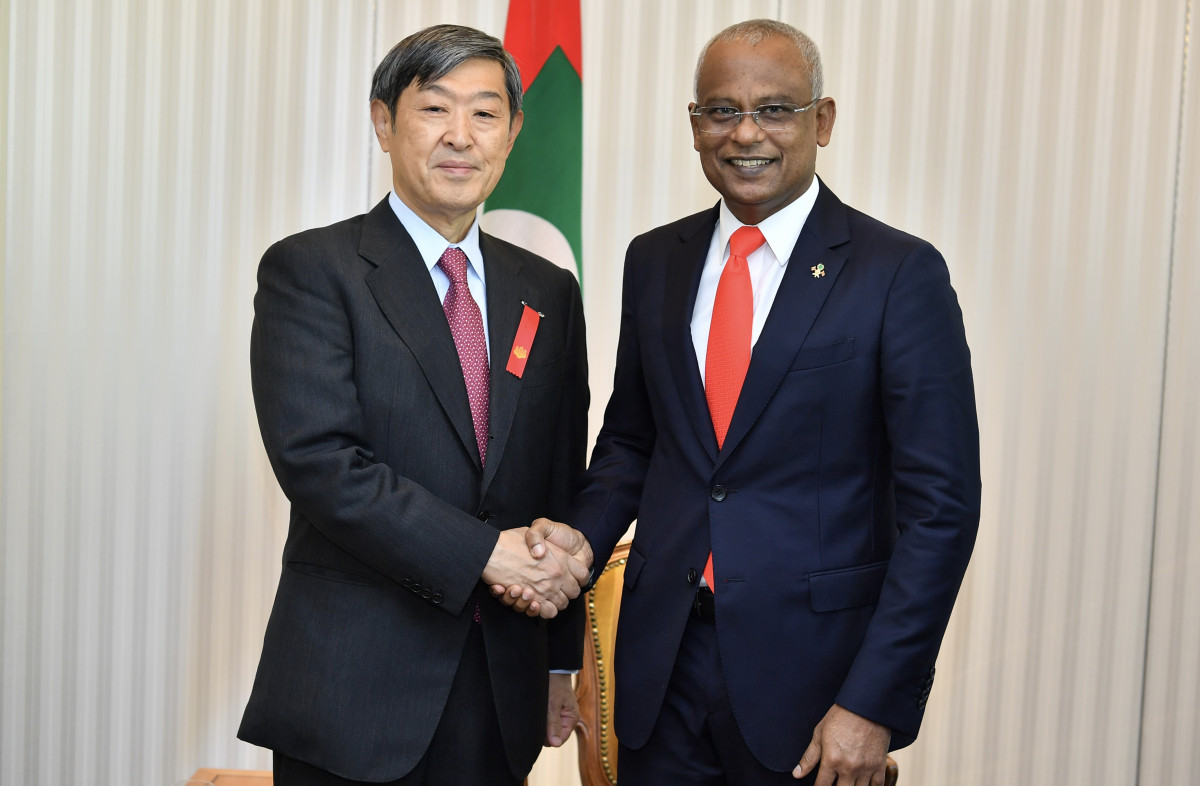 Additionally, the president also met with Kohei Yamashita, Chief Executive Officer of Kokyo Tatemono Company Ltd (Kokyo), and Professor Tsumoru Shintake from the Okinawa Institute of Science and Technology Graduate University (OIST).
During the meeting, the expansion of the pilot project to harness electricity from surf waves currently being tested in Holiday Inn Resort Kandooma Maldives was discussed. The pilot project is being jointly carried out by Kokyo, OIST and the Maldives Ministry of Environment. The president highlighted the importance of sustainable and renewable energy technological solutions for the Maldives and gave assurance of the administration's commitment to the project.
The president thanked Professor Tsumoru for extending an invitation to Maldivian students to pursue higher education or assume research at OIST and emphasized the importance for Maldivians to research into renewable energy technologies.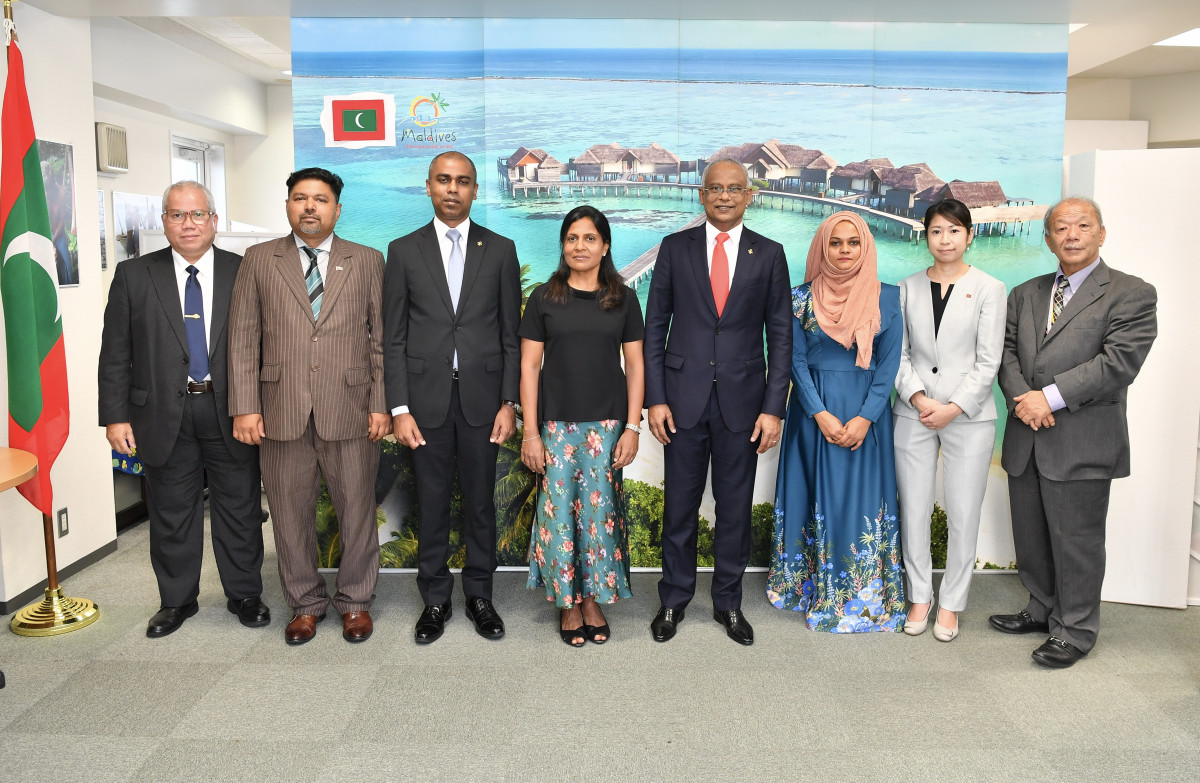 The president also visited the Embassy of Maldives with first lady Fazna Ahmed on Wednesday, where they met Ambassador of Maldives to Japan and the other staff at the embassy.
He praised their dedication and expressed his gratitude for their contributions to fostering the close relationship that exists between the Maldives and Japan.
He also signed the guestbook at the Embassy.