A Maldivian model has been featured on a billboard in New York's Manhattan.
Aminath Sana Azim is one of three women featured in Nordstrom's fall 2019 campaign, and can be seen in the center of the picture.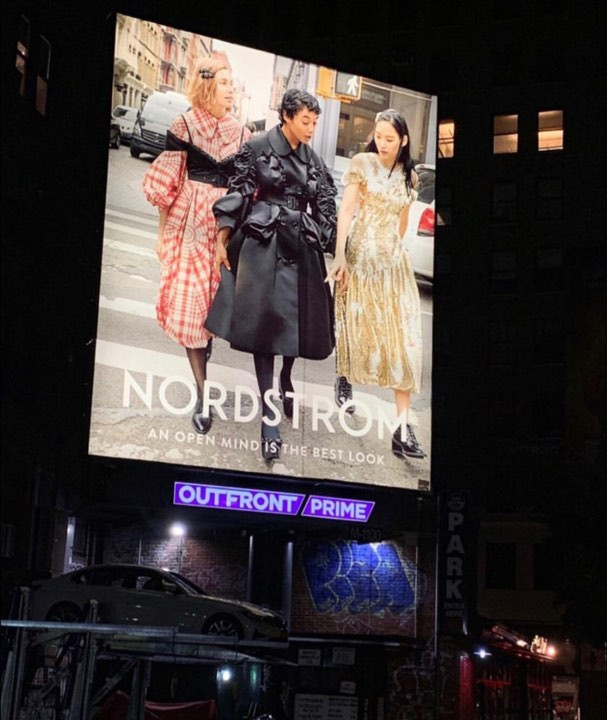 Born to a Maldivian mother and Jamaican American father, the 20-year-old stunner has been dabbling in the modelling world for a few years now and has modeled for both international and Maldivian brands.
She has previously been featured in Fader, Refinery 29, GQ magazine as well as a Coca Cola ad, and has modeled from local businesses such as Toddy and Glam Salon.
Sana had worked as a hostess at a restaurant in Manhattan, as she waited for a big break in the fashion industry.
Some of her upcoming gigs include modeling for Adidas and Cadillac.
While this is also the first time a Maldivian has modeled for a leading fashion brand such as Nordstrom, blue-eyed beauty Raudha Athif -or the Maldivian girl with aqua blue eyes- was the first to be featured on the cover of a foreign magazine; Vogue India, October 2016.