Vice President Faisal Naseem has discussed road safety measures with senior government officials.
VP Naseem held the discussions with officials representing a range of stake-holding institutions, some of whom include Maldives Police Service officers, members from the Ministry of Transport and Civil Aviation as well as members of the Malé City Council.
Briefing VP Naseem on the measures being taken to ensure road safety, the officials also shared some obstacles each institution faces while fulfilling their responsibilities to the people.
Urging all institutions to seek what causes a delay in preventing the government's road safety plan from being implemented, VP Naseem discussed measures to expeditiously resolve the obstacles facing their work.
He assured the government officials that the current government will provide the required assistance to ensure the road safety and security of the nation.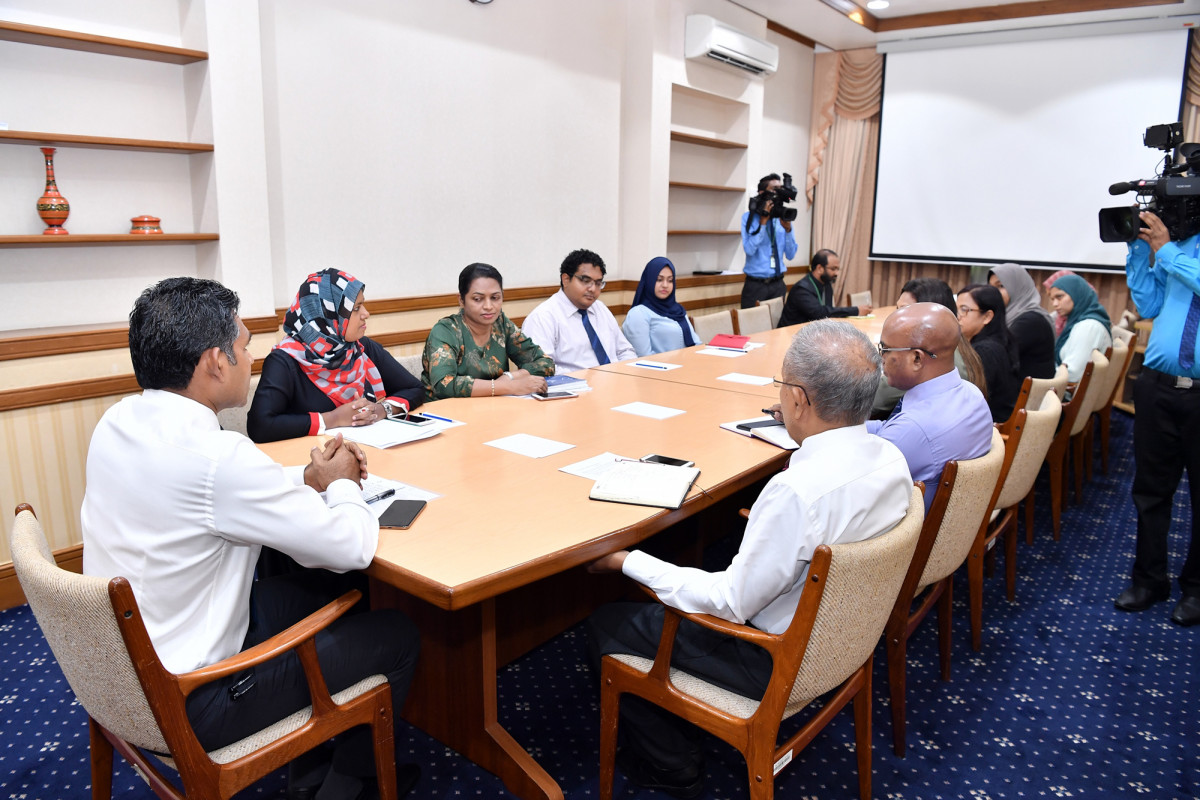 Also on Sunday morning, VP Naseem met senior officials and representatives from state-run care facilities including Ministry of Gender, Family and Social Services, "Kudakudhinge Hiyaa" the children's shelter in Villimalé, the "Home for People with Special Needs" in Guraidhoo, and the Hulhumalé children's home 'Fiyavathi' at the President's Office.
Discussions were held to strengthen the facilities and VP Naseem was briefed on the challenges each facility faces as well as their future plans to improve operations and wellness standards.
Emphasizing the importance of the government to the security of care facilities, VP Naseem stressed on the importance of conducting educational programs and life skill training sessions for the people.
He also discussed the importance of improving medical services provided for long-term patients at the facilities.