The Parliament's Committee on Human Rights and Gender has discussed methods of efficiency in the provision of services by the National Social Protection Agency (NSPA) and Aasandha Company Ltd.
The committee held discussions with officials from NSPA and Aasandha at a meeting held on Thursday regarding methods to increase efficiency of their services as well as plans for next year's upcoming budget.
Members of the committee shared their concerns in connection to complaints from the public regarding confusions about therapeutic treatments for the disabled.
In response, NSPA's Chief Executive Officer Ismail Azzam Wajeeh stated that therapeutic treatments for the disabled are available in public and private medical facilities, adding that these services can be accessed by registering at Aasandha and submitting a therapy service request form to NSPA.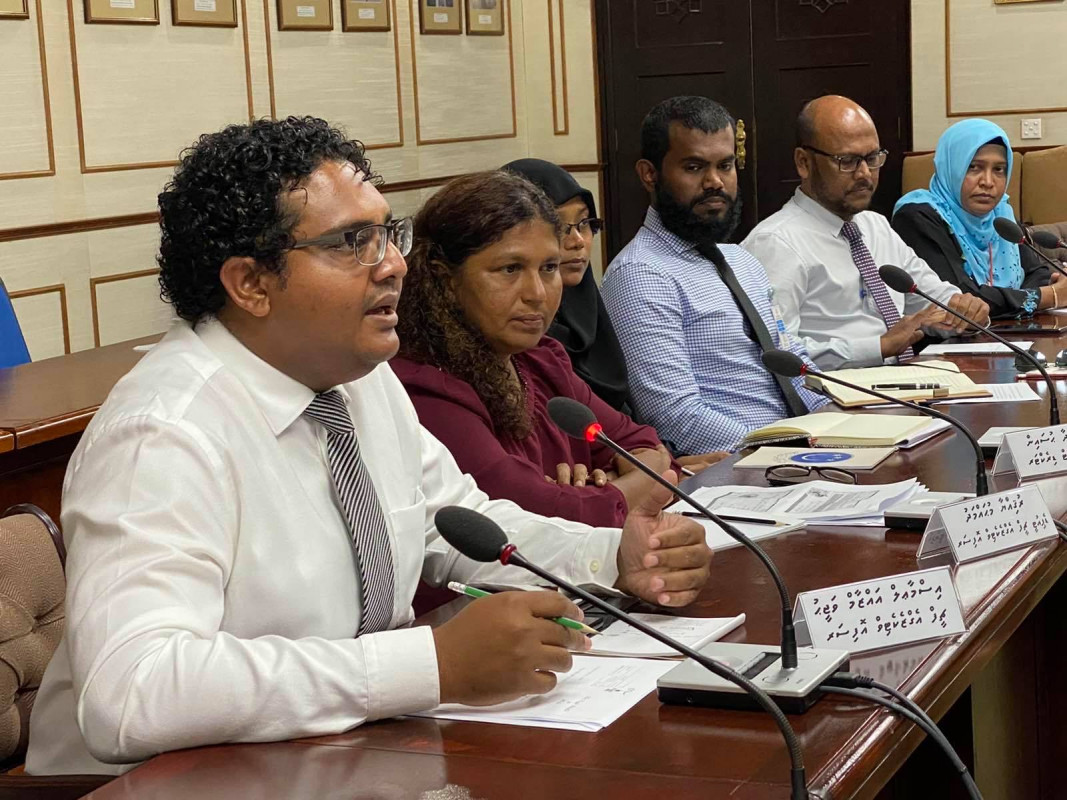 Furthermore, Azzam stated that next year's budget for therapeutic treatments for the disabled has a lot of potential and that they have no anticipations of a budget shortage.
Additionally, he stated that NSPA's services will grow to match the scope of the budget and will be strengthened within the atolls as well.
Moreover, Aasandha's Assistant Managing Director Ibrahim Rasheed, stated that efforts are being made in partnership with NSPA to increase efficiency of services and that they will prioritize clarifying information with the public in the future as well.
As such, Aasandha company has recently designed and launched "Vinavi Portal" nation-wide to raise the quality and efficiency of their services.
There has been no budget allocated for therapeutic treatments for the disabled in the past two years. However, MVR 36 million has been devoted for the service in next year's state budget, which will drastically ease the provision of services all around the country, according to officials from NSPA and Aasandha.