Commissioner of Police Mohamed Hameed has stated that all the drugs -except for the bare minimum required to be kept under the law- the police service confiscates during operations nationwide will be destroyed a month after investigations into their confiscation ends, from now on.
Hameed revealed this during an event held at Kaafu Dhoonidhoo Island on Wednesday to mark the 'International Day Against Drug Abuse and Illicit Trafficking'.
Destroyed were 416.9 kgs of drugs that were confiscated during 3,165 different cases from January 2014 to June 2019.
Police still have drugs confiscated from 2009 till 2014 in their possession, which will be destroyed after an audit is carried out.
The drugs destroyed on Wednesday were worth MVR 414 million, Hameed went on to add. Some of them include drugs that were confiscated in major busts.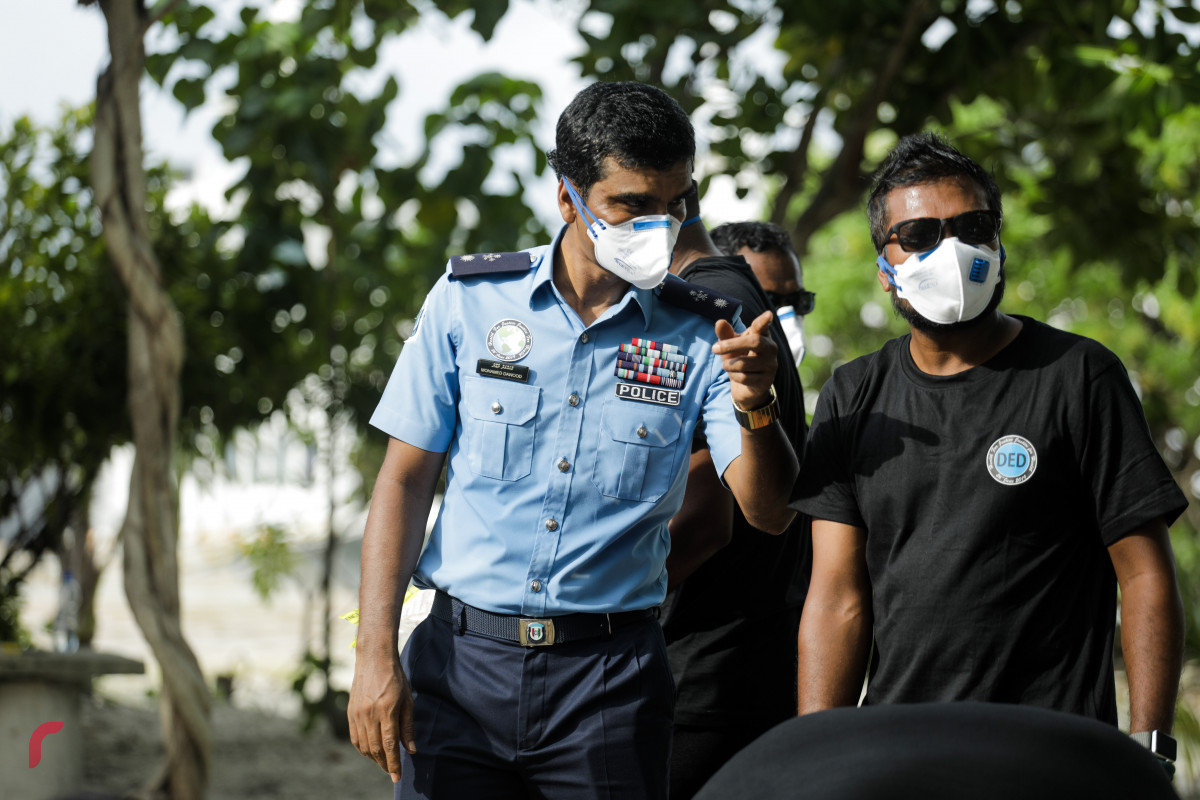 The operation took place in the presence of a committee of five members, formed by the Prosecutor General.
The committee includes an official from the PG office, a police officer, an official of the Maldives Customs Service (MCS), an official from the National Drug Agency and a member of a local NGO.
The event was attended by Vice President Faisal Naseem, PG Aishath Bisham, Home Minister Imran Abdulla along with a few government officials and ministers.
Speaking to press, Minister Imran had stated that the process had gone a bit slow within the past 10 years. Imran added that a positive change will be brought within the next five years in order to save victims of drug trafficking.