Co-founder and owner of "Moodhu Bulhaa Dive Centre" located in Villingili, Malé atoll, Zoona Naseem has won an international award.
An initiative by BOAT International and Blue Marine Foundation, Ocean Awards recognizes an individual or group that has had the "most positive" impact on the marine environment within their community and is being held for a fourth consecutive year.
While there were a lot of nominations from all over the world, Maldives diver Zoona won the "Local Hero Award" which according to the BOAT International, recognizes a leader on marine conservation issues within their community.
While Zoona has lodged more that 12,000 dives over her career, she has taught the skill to 11,000 individuals out of which 400 are Maldivian women.
Having received the National Award of Recognition in the area of Diving in 2018, Zoona has since become a marine ambassador and an advocate for the environment.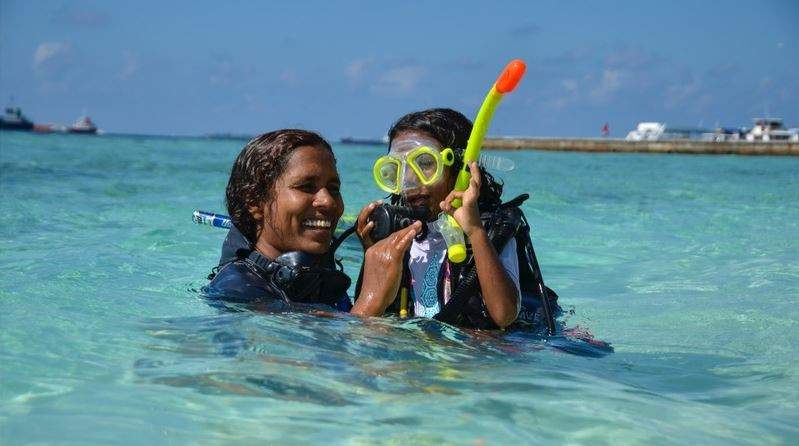 Zoona was the first woman in the Maldives history to qualify as a PADI instructor.
Further, she also campaigns for ocean conservation and for Maldivian women to learn diving to better understand "what is at stake" and to pass on the knowledge to their children.
In addition, Zoona also piloted and helped in the development process of a government scheme, "Farukoe" which translated to "Reef Child" that works to ensure children in the Maldives experience snorkeling in the coral reefs.