Jumhooree Party (JP) leader Qasim Ibrahim has indirectly called for the resignation of party president and Tourism Minister Ali Waheed, after he refuses to support Qasim's decision to back parliamentary candidates of former President Abdulla Yameen.
JP leader Qasim said this in a message he posted in the JP council Viber group after the party's ministers came out against supporting the opposition coalition.
In the message, Qasim urged them not to take any action that might weaken the party and said that if the members who received their ministerial positions from JP wish to leave the party, they should also resign from their government posts.
On Thursday night, Minister Ali Waheed said he refuses to stay in JP "even for a second" if the party leadership refuses to acknowledge their reform work.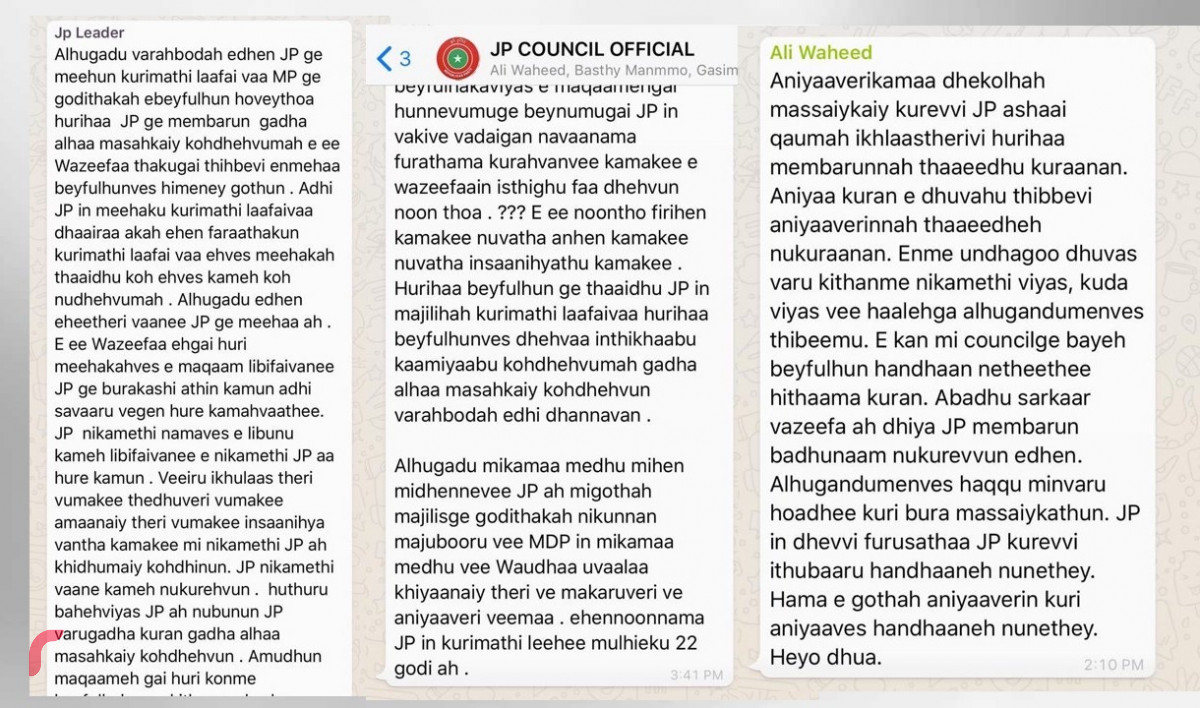 In a response message, Minister Waheed said that just as he cannot 'forget the hard work JP has done, or forget the actions of tyrants'.
While Science Minister and JP council member Maleeh Jamal supported Qasim's message, three of the five ministers have taken a stand against Qasim's decision to support the opposition coalition. including Transport Minsiter Aishath Nahula.