Biznas Maldives, the local company given the project to develop a resort at the Baa atoll island of Hibalhidhoo has expressed concern over continued police presence there.
The company's managing director Mohamed Riyaz told RaajjeMV that police presence on the island has kept them from carrying out or outsourcing development work.
Riyaz said that while two officers of the Maldives Police Service are stationed on the island at all times, Biznas has incurred losses amounting to USD 11 million thus far.
"We spent a lot on conducting environment assessments and design concepts, and we have ongoing financial commitments to agreements made with tour operators that we cannot uphold", Riyaz said.
In October 2015, the police seized a large cache of weapons, including firearms and explosives, weighed down on to sediment about 42 meters in the island's waters.
After the bust – of the largest illegal weapons cache in Maldivian history – the government had terminated its contract with Biznas. A case disputing this was subsequently filed at the Civil Court, which ruled in favour of the company.
In January 2017, the Civil Court ruled that Hibalhidhoo be handed over to the company and that the previous agreement it made with the government stands. This verdict has been appealed at the High Court.
Although a year has passed since the appeal, police continue to operate on the island. Biznas asked the Criminal Court to clarify whether they are authorized to do so, in response to which the court provided their lawyers with a letter stating that the warrant authorizing police presence on the island expired in April, 2017.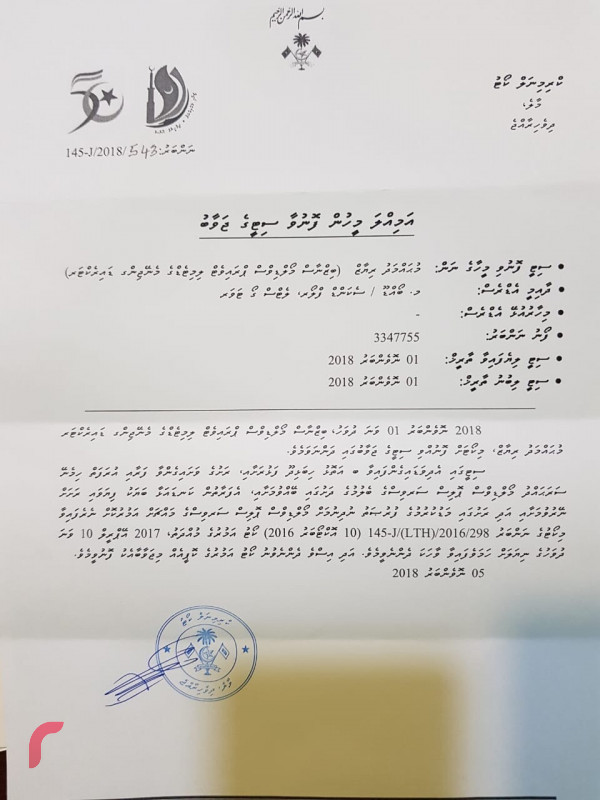 The raid was a direct result of information obtained from suspects arrested in relation to a reported assassination attempt on incumbent President Abdulla Yameen, through a bomb blast on a presidential vessel.
However, the police have not yet revealed how the weapons seized in the waters leased to the Biznas is connected with the blast. The blast was investigated by the US Federal Bureau of Investigation, which concluded that there were no signs of explosive residue.