Joint Opposition coalition's Presidential candidate Ibrahim Mohamed Solih's running mate Faisal Naseem has pledged to reclaim land in Kaafu atoll Huraa island during Solih's tenure due to the growing issue of a lack of shelter for island residents.
Speaking to island residents, Naseem, who is scheduled to visit four islands in the atoll during his campaign tour, stated that one of the biggest issues the island residents face is the issue of shelter in the island.
As such, over 300 residents are deprived of their own property due to lack of land in the island, going on to pledge that an administration run by the opposition coalition will ensure that a land reclamation project begins in the island.
"Reclaiming land in Huraa island will be one of the first schemes put into effect by an opposition-led administration. We will put in our best efforts to bring a solution to this issue" pledged Naseem.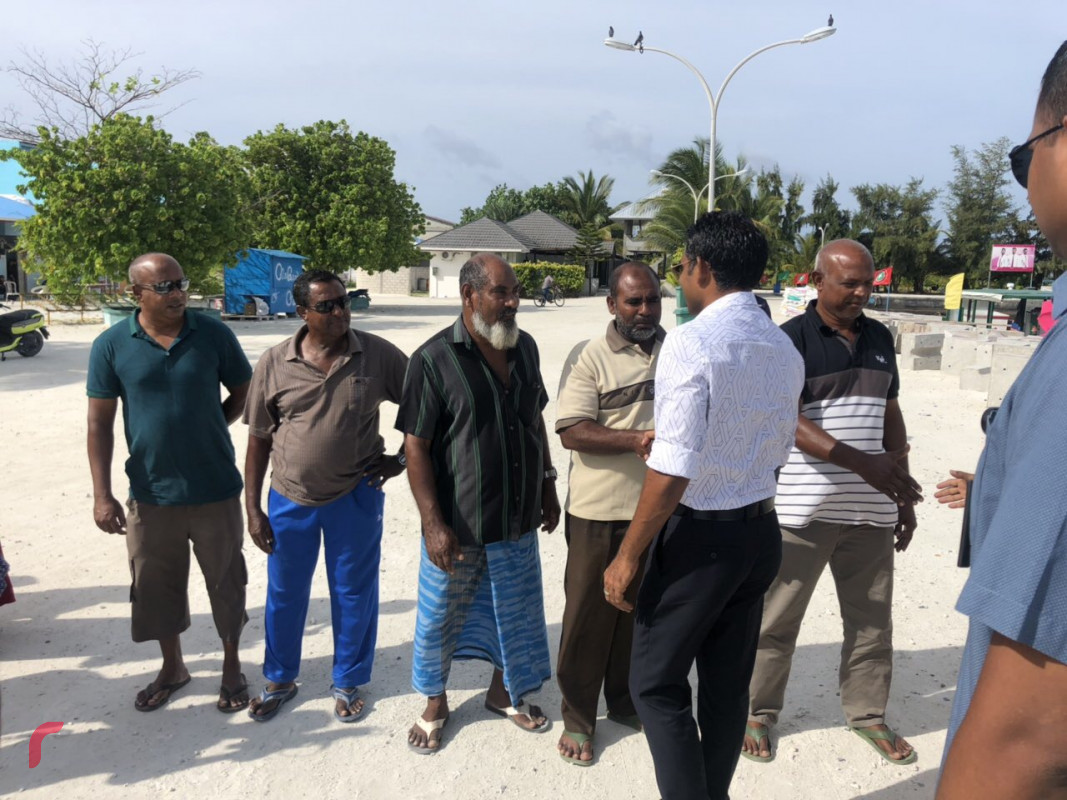 Highlighting that a unity government will highly prioritize the development of communities, Naseem pledged to establish a system which will focus on development schemes among entrepreneurs and organizations.
Furthermore, Naseem also pledged to bring a solution to the issue of a lack services in health and education sectors during the opposition's tenure.
Residents of Huraa island had given Naseem a warm welcome upon his arrival in the island on Wednesday. Naseem is scheduled to visit Thulusdhoo, Dhiffushi and Himmafushi as well, during his campaign tour across Kaafu atoll. He will be walking door-to-door in all four islands to check the living conditions of island residents, as well as inquiring on the necessities they are lacking.
Accompanying Naseem in this trip are Jumhooree Party's Deputy Chairperson Dr. Mausoom, MP Rozaina Adam, MP Abdul Latheef as well as Jumhooree Party's council member Adam Azim.