Vice President Faisal Naseem has been briefed on the major issues facing residents of Dhiggaru island in Meemu atoll.
Meeting with the councilors and institutional representatives of the island on Saturday as part of his ongoing visit to the island, the Vice President discussion development issues with the councilors.
As such, discussions revolved around beach erosion, coastal protection and land reclamation as well as concerns raised by the island community regarding the harbor upgrading project and the establishment of a proper waste management facility.
Further, the councilors briefed VP Naseem on visions of upgraded healthcare services and basic utilities in the island. Further, councilors touched down on the need to improve the island's educations and higher education facilities and services.
Having listened to their concerns, VP Naseem stated that the island institutions and residents have shown collaborative efforts to arrange the 31st National Poets Day celebrations and commended them for their organizational skills.
Urging the councilors and institutional representatives to work collaboratively to resolve the recurring issues facing the community, VP Naseem reminded them to work towards achieving peace.
VP Naseem went on to assure that the government will work to address the challenges facing the island community, after thorough discussions with relevant authorities.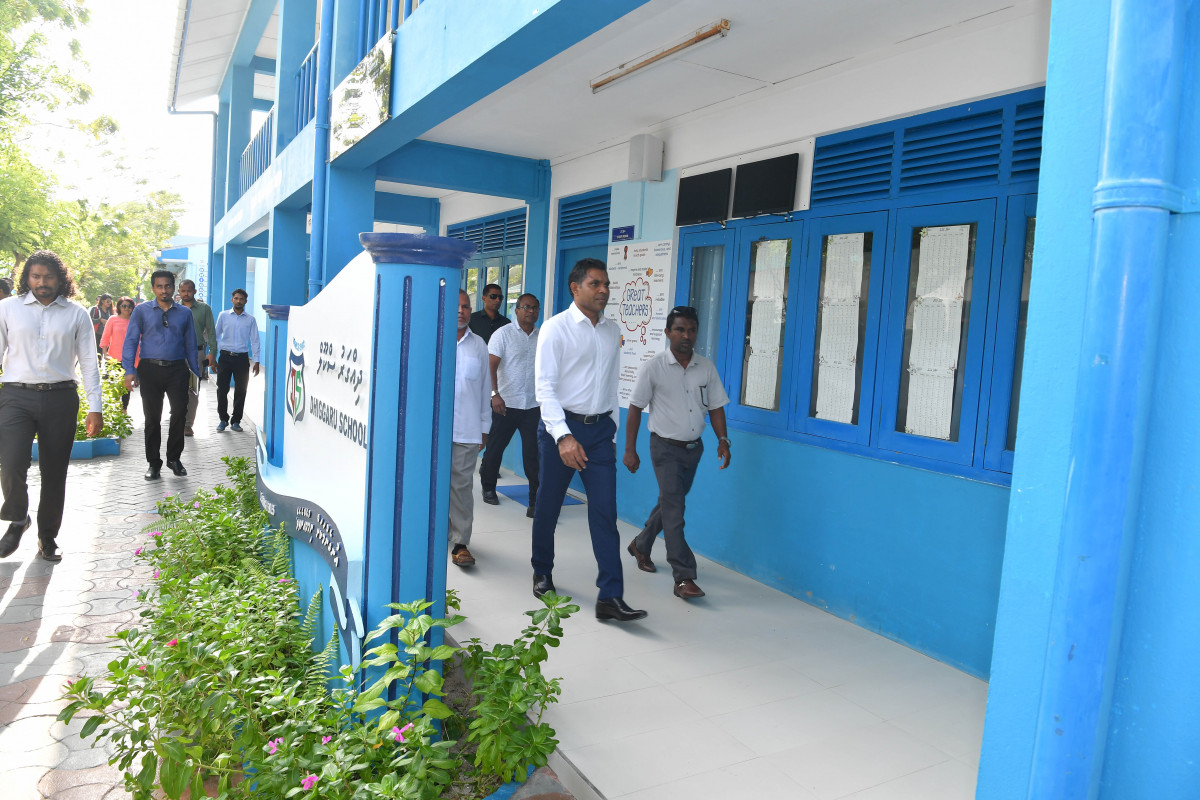 As part of his ongoing trip with senior officials from the Ministry of Arts, Culture and Heritage, VP Naseem also visited Dhiggaru Health Center, where he met management and staff to inquire about recurring issues they face.
In addition, he toured Dhiggaru School on Saturday as well. Meeting with the staff and management of the school, VP Naseem discussed ways to resolve issues surfacing for the school's management.
The Vice President arrived in Dhiggaru on Saturday and is accompanied by Minister Yumna Maumoon.