The Australian safari boat on which a fire broke out early Monday, has sunk.
Maldives National Defense Force (MNDf)'s Fire and Rescue Service received the report of a blazing safari boat near the reef of Villingili island close by Thulusdhoo island in Kaafu atoll close to 05:42am on Monday
Upon receiving the report, a team from MNDF's Fire and Rescue were dispatched immediately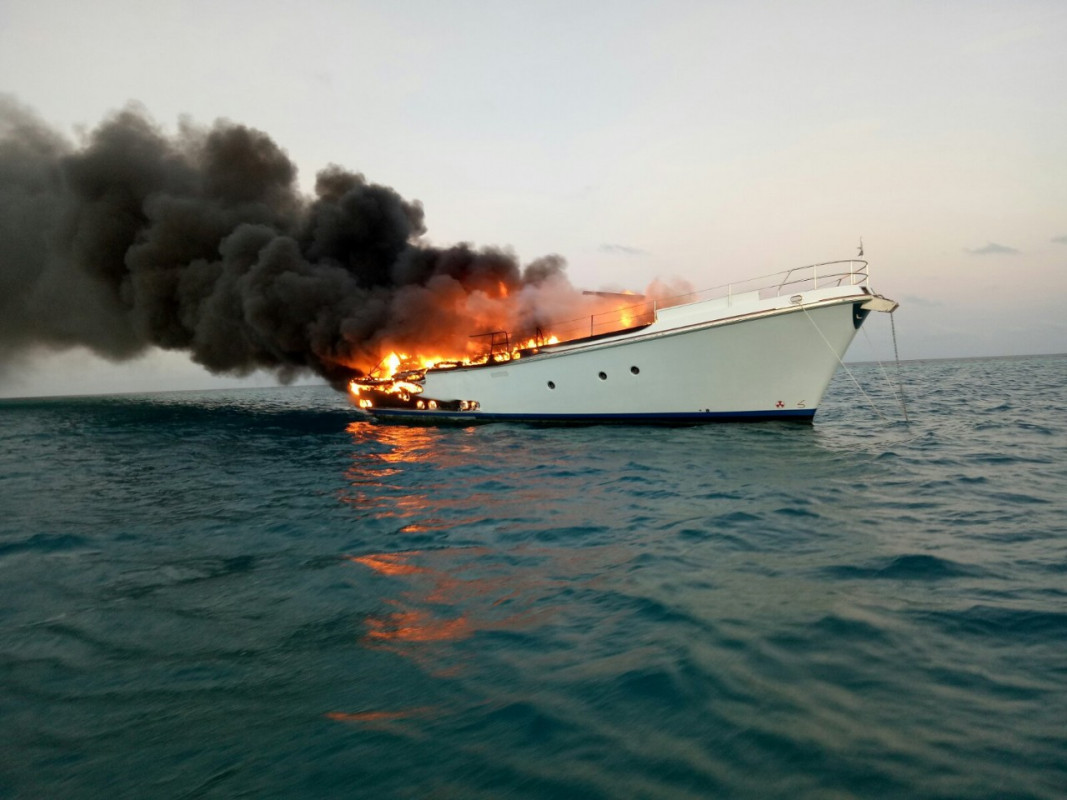 While the team used several means to put out the flames, their attempts went down the drains and the safari boat sank close to 09:32am on Monday.
Three individuals were on board the safari at the time of the fire and they were transferred to another vessel once the fire broke out. They have since been taken to the Health Center in Thulusdhoo for treatment.
Photos shared by authorities show that the fire broke out in the back of the safari boat, most of which was charred by the time the boat sank.