Information Commissioner Hussain Fiyaz Moosa has stated that the judiciary and political parties, including the main ruling party Maldivian Democratic Party (MDP), have a score of zero when it comes to tracking and reporting information.
Speaking at the inauguration ceremony for Article 29 held on Monday morning, Fiyaz noted that political parties have received funding of MVR 37 million from the state budget this year. However, he stated that not a single annual report has been submitted to the Information Commissioner's office by a political party over the past four years.
He went on to highlight that MDP, the main ruling party, is also guilty of neglecting to submit annual reports.
Fiyaz reiterated that presenting annual reports to the Information Commissioners Office, and not just the Elections Commission, is a constitutional responsibility of all political parties and government institutions. Moreover, he declared that no individual can stand in the way of the constitutional right of every citizen to acquire and impart information.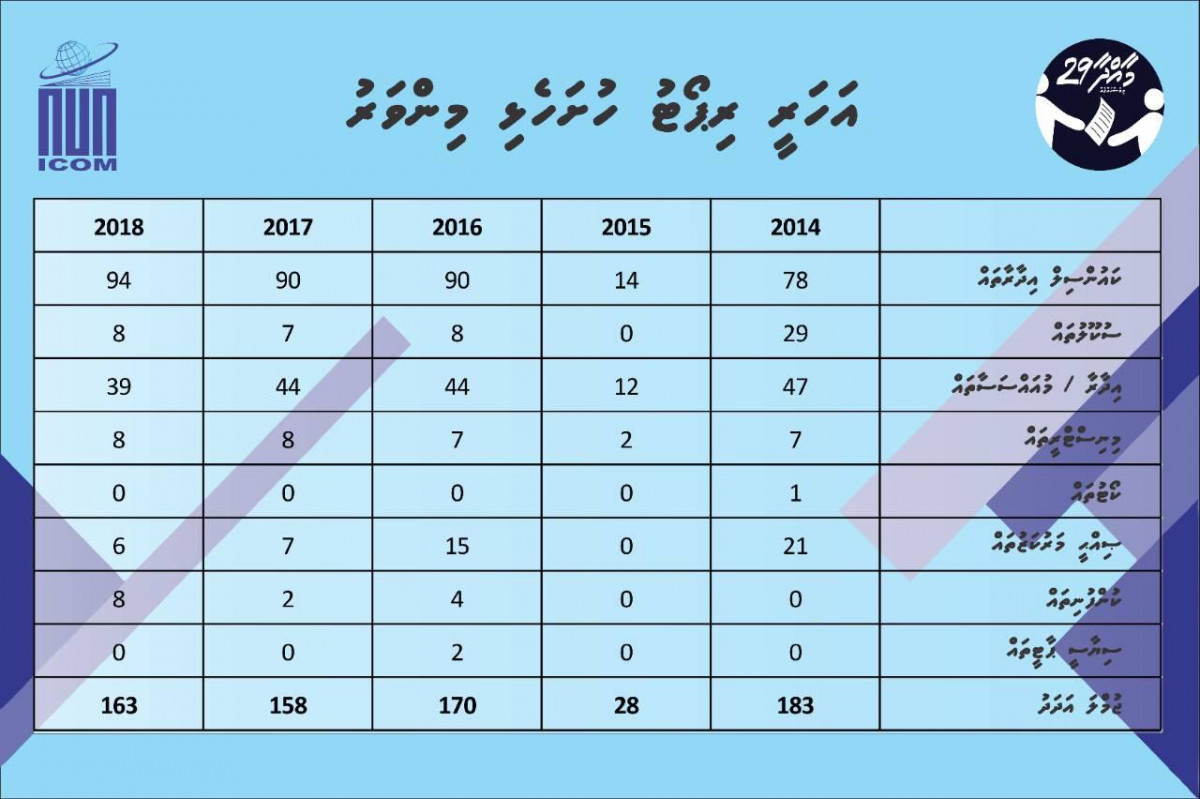 Looking at the statistics of annual report submission from 2014-2018, no political party has submitted an annual report to the Information Commissioners Office aside from the year 2016, whereas only one report was submitted by the judiciary which was in 2014.
Fiyaz explained that the Article 29 campaign was launched due to the systematic neglect by institutions to share information, in addition to assessing the accessibility of information from institutions.
As such, he highlighted that barely 200 annual reports are submitted to the Information Commissioners Office, despite 1200 institutions falling under the jurisdiction of the office.
Likewise, another look at the statistics shows a total of only 183 annual reports were submitted in 2014, whereas the number fell to 28 annual reports in 2015. Moreover, while 170 reports were submitted in 2016, this number decreased to 158 in 2017 and then rose slightly to 163 in 2018.
As per article 29 of the constitution, which states that "everyone has the freedom to acquire and impart acquiring and imparting knowledge, information, and learning", the courts, ministries, institutions, political parties, companies, island councils, in addition to schools and medical facilities, are mandated to submit annual reports to the Information Commissioners Office.
It is to be noted, that while at least a total of 6,000 reports should have been submitted to the Information Commissioners Office in the past five years, the total number of submitted reports is not even close to reaching 1,000.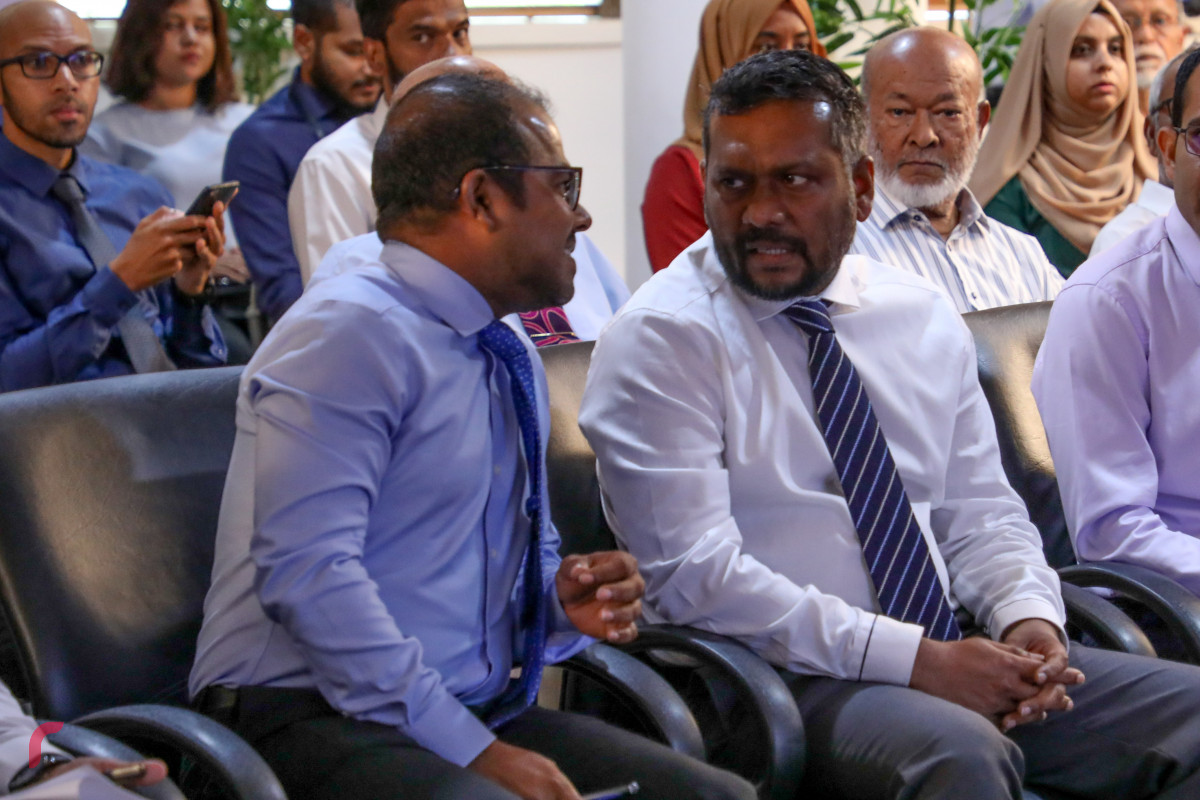 While Fiyaz made these statements, Minister of Economic Development Fayyaz Ismail, was also in attendance at the ceremony as the event's chief guest, alongside Minister at the President's Office and the current deputy leader of MDP, Mohamed Shifaz.
After the Information Commissioners' speech, Minister of Economic Development Fayyaz Ismail and member of the MDP council responded to Fiyaz, denying that MDP ever neglected to submit annual reports and claimed that Fiyaz must be mistaken.
Speaking to RaajjeMV afterwards, MDP's deputy leader Mohamed Shifaz also denied Fiyaz's claims, declaring that MDP has always submitted the necessary reports to all the relevant authorities, and the Elections Commission, especially, will have received reports regularly.
Nonetheless, Fiyaz told RaajjeMV that there were no mistakes or misunderstandings in his claims today and that every word of his speech during the ceremony was absolutely true.
Furthermore, he asserted that he will publicly disclose the information in the near future.