Former President Abdulla Yameen was charged with money laundering in February this year. He will be sentenced on Tuesday.
The whole country's focus, and most likely the international community's, is probably on this right now.
Saying that every conversation at lunch or dinner probably rotates around this, whether he will be found guilty or not, will not be an exaggeration.
TRIAL SUMMARY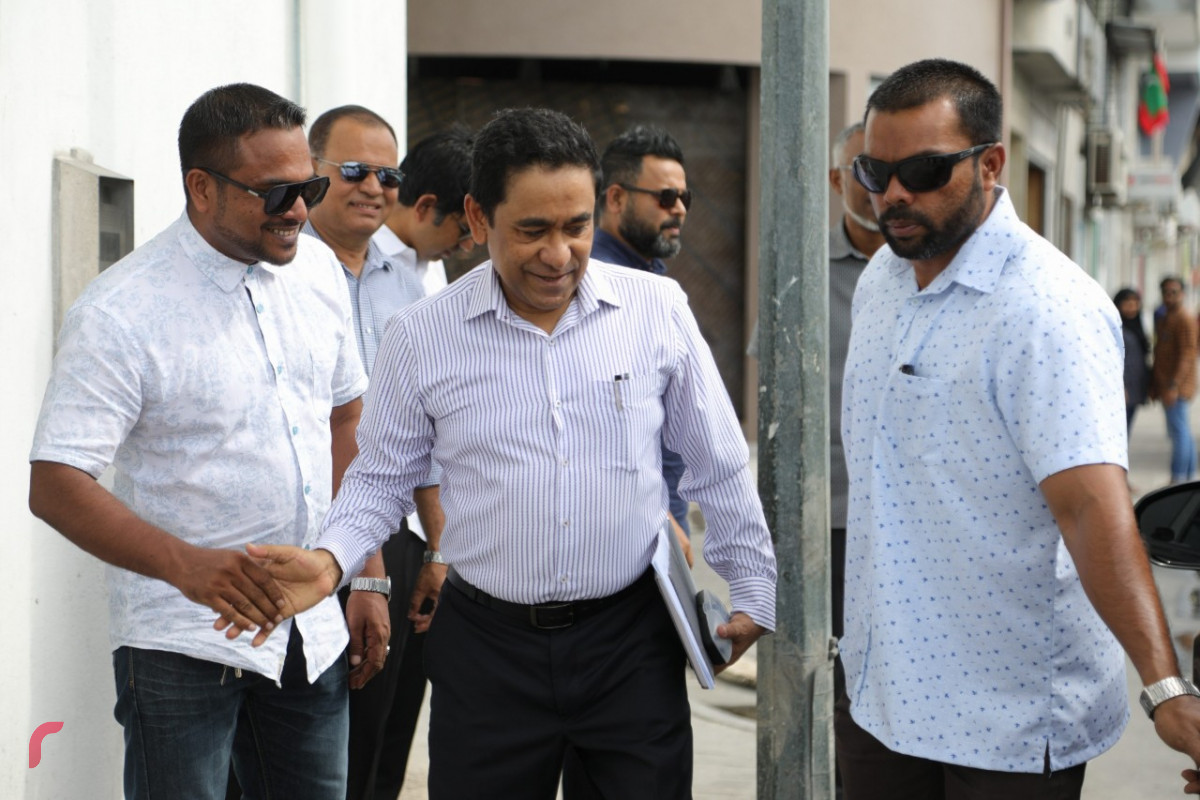 Yameen is accused of laundering USD one million through the state-owned Maldives Marketing and Public Relations Corporation (MMPRC), via a private company SoF, during his presidency. He is also accused of using the funds for financial gain, despite being ordered to transfer it to an escrow account under an agreement with the anti-corruption watchdog.
The state had submitted names of eight witness to court, out of which seven were presented as the President of Anti-Corruption Commission (ACC) refused to testify in court claiming threats to his life; the court decided to accept a video recording of his statement from the investigation.
The defence had only submitted one witness, former Governor Azeema Adam, who also refused to testify. The court decided to not move further on the matter.
Both sides also submitted documentary evidences, which were read out during trial.
State prosecutors claim but that there is enough evidence to prove that the funds deposited to the agreed escrow account was acquired through a third party and that this was done to mislead authorities on the origin of the funds. However, the defence maintains that the state had been unable to prove "without a doubt" that the funds deposited to the former president's account was obtained unlawfully.
While Yameen is accused of acquiring funds through SOF, it is important to note that no one from the company was named as a witness in the case. While the state prosecutors had attempted to do so, presiding Judge Ahmed Hailam rejected this as it was done after charges were raised.
PRESIDING JUDGE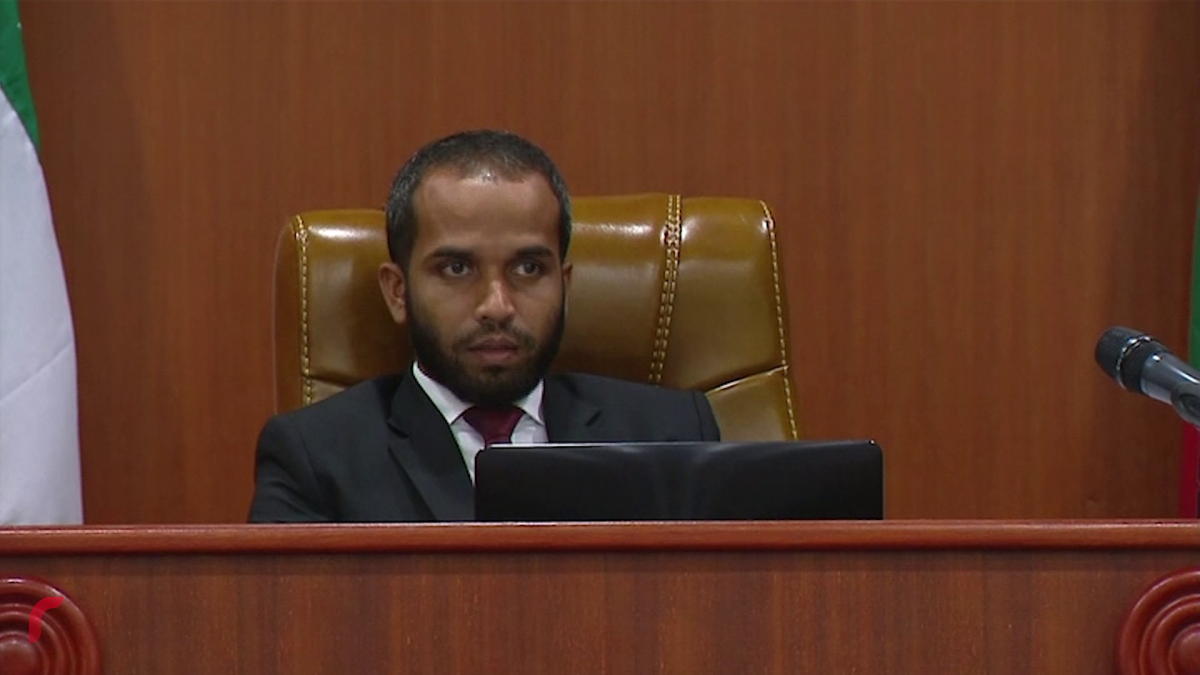 The presiding in the case has faced various allegations during the Yameen administration, and continues to do so.
He was appointed to the Criminal Court in January 2018, after shifting Judge Abdul Baaree Yoosuf to the Juvenile Court. He was appointed as the chief judge in May that year.
While the chief judge is chosen through a secret vote among the members of the Judicial Service Commission (JSC), its members have changed since the transfer of power last November.
The JSC, who has been tasked with reviewing the courts and issues of backlog of cases, has also announced that it was investigating a case against Hailam.
While the judge had, during a hearing after the defence raised an objection, stated that he had not been informed of such a matter, JSC on Monday launched an additional investigation against him
This time he is being investigated over a message shared to a Criminal Court Viber group, extending Victory Day greetings.
The message has caught a lot of heat, both on social media and the parliament.
The message included a cartoon of national hero and Victory Day martyr Corporal Hussain Adam pulling eight figures who are tied to chains. This includes incumbent President Ibrahim Mohamed Solih and former President Mohamed Nasheed.
Maldives marked the 31st anniversary of Victory Day on Sunday. The day is celebrated annually to mark the defeat of the attempted coup in November 1988, which saw around 80 mercenaries from the Tamil militant group, People's Liberation Tigers of Tamil Eelam, launch a frontal assault on the country's military headquarters; 19 Maldivians including army officers.
WHAT EXACTLY IS HIS MESSAGE?
There have been a lot of theories over why an individual with such esteem would share such a "disrespectful" image or message.
Some say that he could have just liked the drawing, while others claim that Nasheed and Solih are included in the cartoon because of their familial connections to some of the individuals involved in the 1988 attack.
However, a lot of social media users believe that it is a sign of what is to happen on Tuesday.
The matter was also deliberated at parliament, with some ruling coalition MPs alleging that the judge had taken a bribe to rule in Yameen's favour.
THIRD EX-PRESIDENT TO BE SENTENCED IN FIVE YEARS?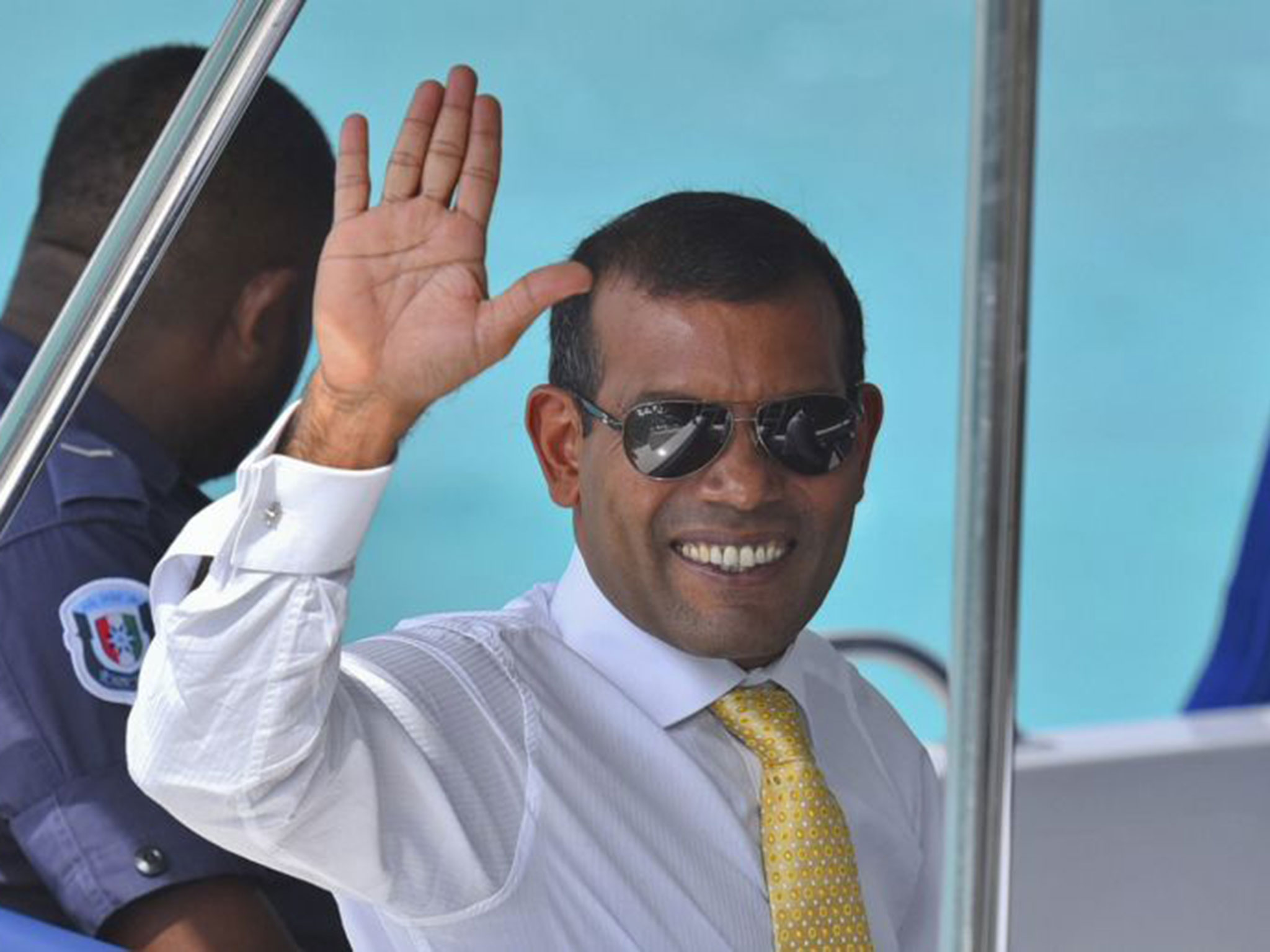 The Yameen administration had jailed two former presidents, as well as countless politicians including other opposition party leaders.
· Former President Mohamed Nasheed, the country's first democratically elected leader, was sentenced to 13 years in 2015, over terror charges.
· Former President Maumoon Abdul Gayoom was sentenced to 19 months in 2018, over obstruction of justice.
While Maumoon was released shortly after, former President Nasheed's case was taken to the United Nations Working Group on Arbitrary Detention (UNWGAD), who ruled that his trial was politically motivated.