Discussions have been held to strengthen cooperation between the judiciary of Maldives and Egypt, on Tuesday.
The discussions were held between Supreme Court Chief Justice Dr. Abdulla Didi and Chief Justice Saeed Marie of the Supreme Constitutional Court of Egypt during Didi's ongoing visit to Egypt.
Dr. Didi was accompanied by Deputy Chief Justice of the Supreme Constitutional Court of Egypt, Dr. Adil Umar Shareef and Supreme Court Justice Abdul Ghanee Mohamed at the meeting.
While Didi departed on Friday morning, attending the Golden Jubilee celebrations of the Supreme Constitutional Court of Egypt was one of the main items on his agenda upon the official invitation of the court.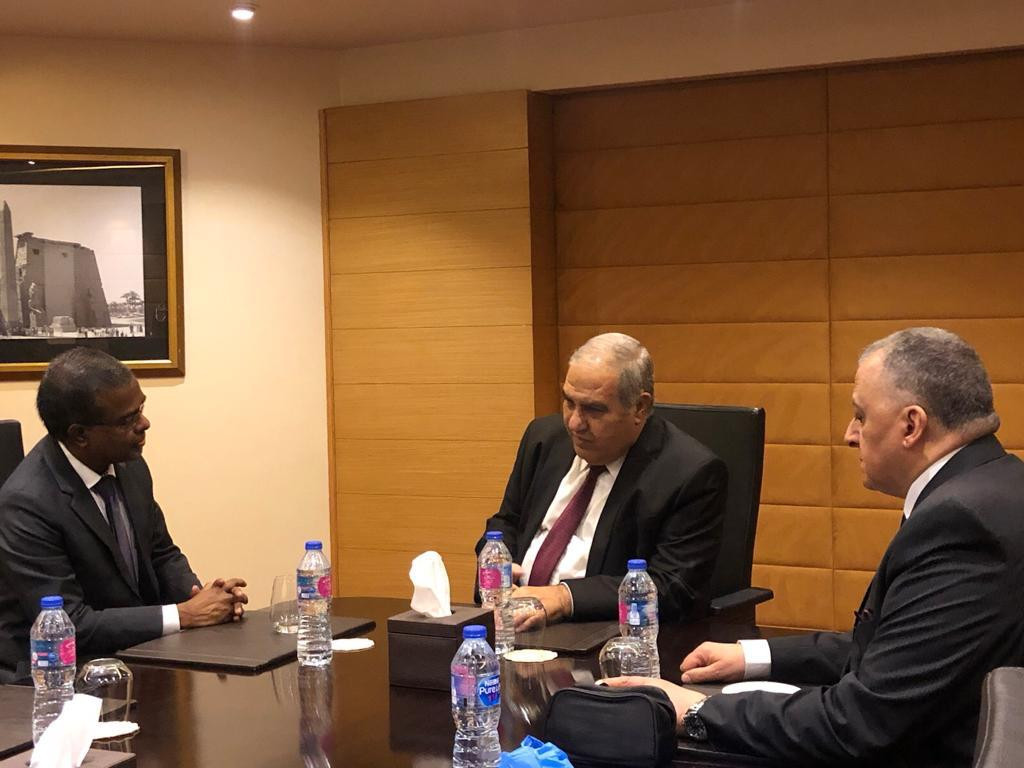 His visit comes at a time the Judicial Service Commission (JSC) has launched probes into two cases against him.
JSC on 17 October launched an additional investigation against Didi after he refused to accept the counsel documents handed over to him.
JSC decided to counsel Chief Justice Didi and two other justices of the bench on 8 October following the report by its investigative committee on complaints submitted against the three.
When summoned regarding the case, Justice Didi had refused to turn up, having released a statement that JSC is not authorized to investigate the case.
JSC in turn accused Didi of obstructing the commission's constitutional rights by spreading false information regarding the commission's probe.