The government has begun work to reassemble the "Kalhuvakaru Mosque" near the National Museum in capital city Malé.
President Ibrahim Mohamed Solih officially inaugurated the relocation work of the mosque, which was torn down from its original spot, the Sultan Park area during former President Abdulla Yameen's government in 2016.
While Solih inaugurated the project by placing the cornerstone of the mosque in the newly designated location on Thursday evening, he was joined by several government ministers including Minister of Arts, Culture and Heritage, Yumna Maumoon, Minister of Environment Dr. Hussain Rasheed, Minister of Youth Sports and Community Empowerment Ahmed Mahloof, Minister of Gender Family and Social Services, Shidhatha Shareef, Malé City Mayor Shifa Mohamed, senior government officials, Malé constituency parliamentarians and officials of former President Maumoon Abdul Gayoom's administration.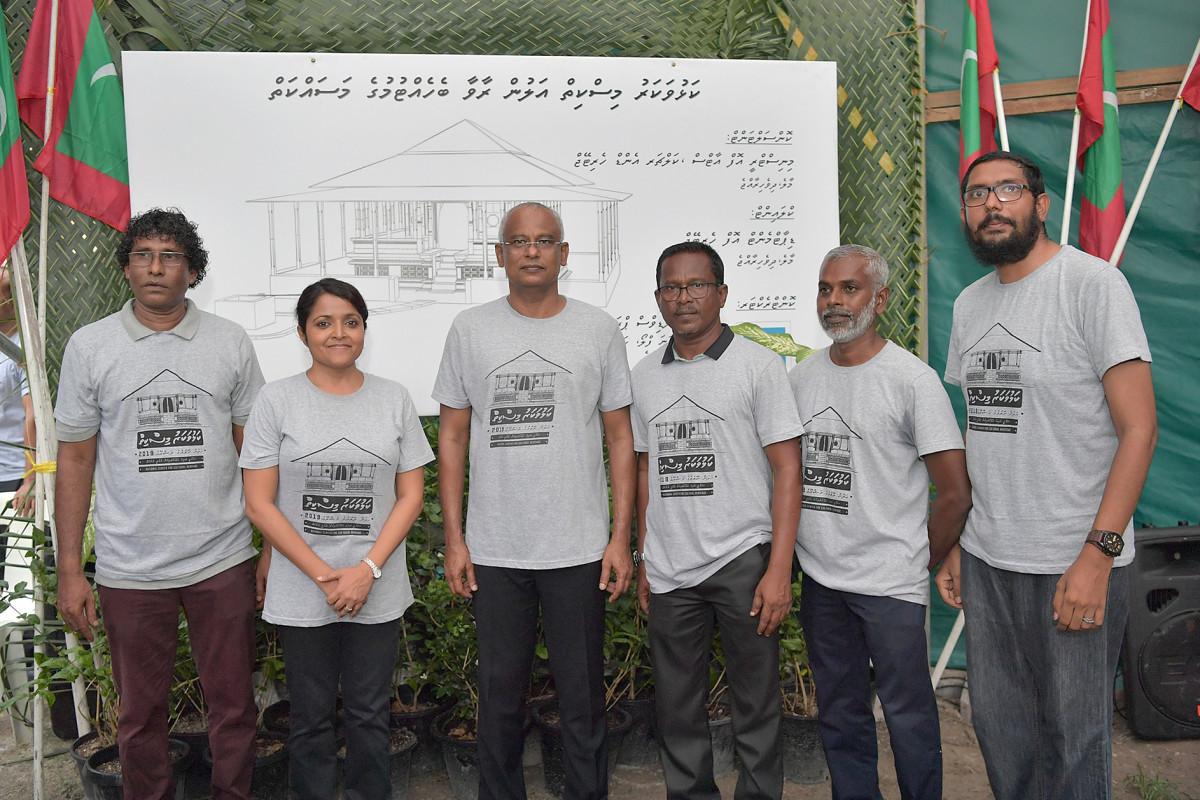 The historical monument was dismantled from its original resting place in 2016 after which reports indicated the new location for the monument being Thinadhoo island in Gaaf Dhaal atoll as well as Malé's suburban extension Hulhumalé.
Solih toured the new location of the mosque after the inauguration, it has been reported that a park will be developed around the mosque.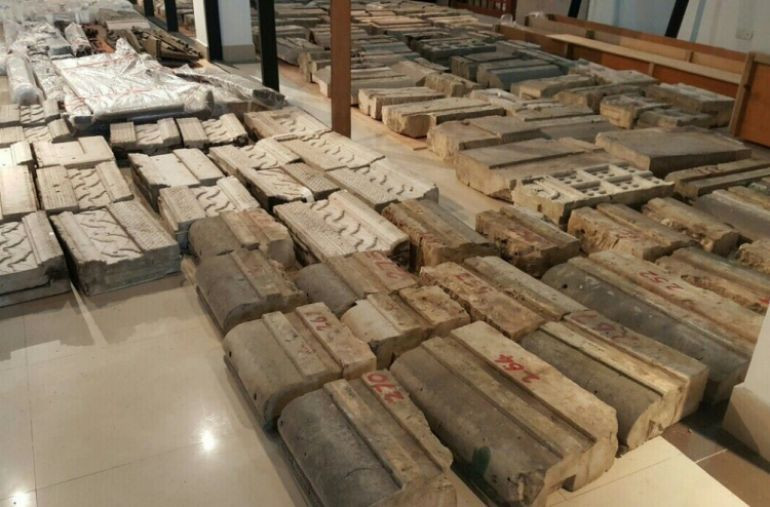 Reassembling the mosque is part of the government's 100-day agenda, following recommendations from the cabinet.
The mosque will be utilized to perform prayers and also acts as a public attraction.
Built with coral stones carved into intricate, traditional designs, the historic landmark was held up by wooden beams engraved with Arabic calligraphy and was built in 1789 during the reign of Sultan Hassan Nooradeen Iskandhar.