Maldives Police Service (MPS) has revealed that they have raided a total of 17 locations thus far during the raid operation which began on Tuesday under the command of the presidential inquiry commission on murders and disappearances.
While raid operations are also being carried out at sea, officers had searched a man on board a vessel in the Malé region on Wednesday.
Although no arrests have been made thus far, officers confiscated some items from several locations such as laptops and mobile phones.
A total of 11 individuals have been searched thus far.
Officers began the raids on Tuesday afternoon as part of the investigations being carried out by the presidential commission and it continues without a hiatus into Wednesday as well.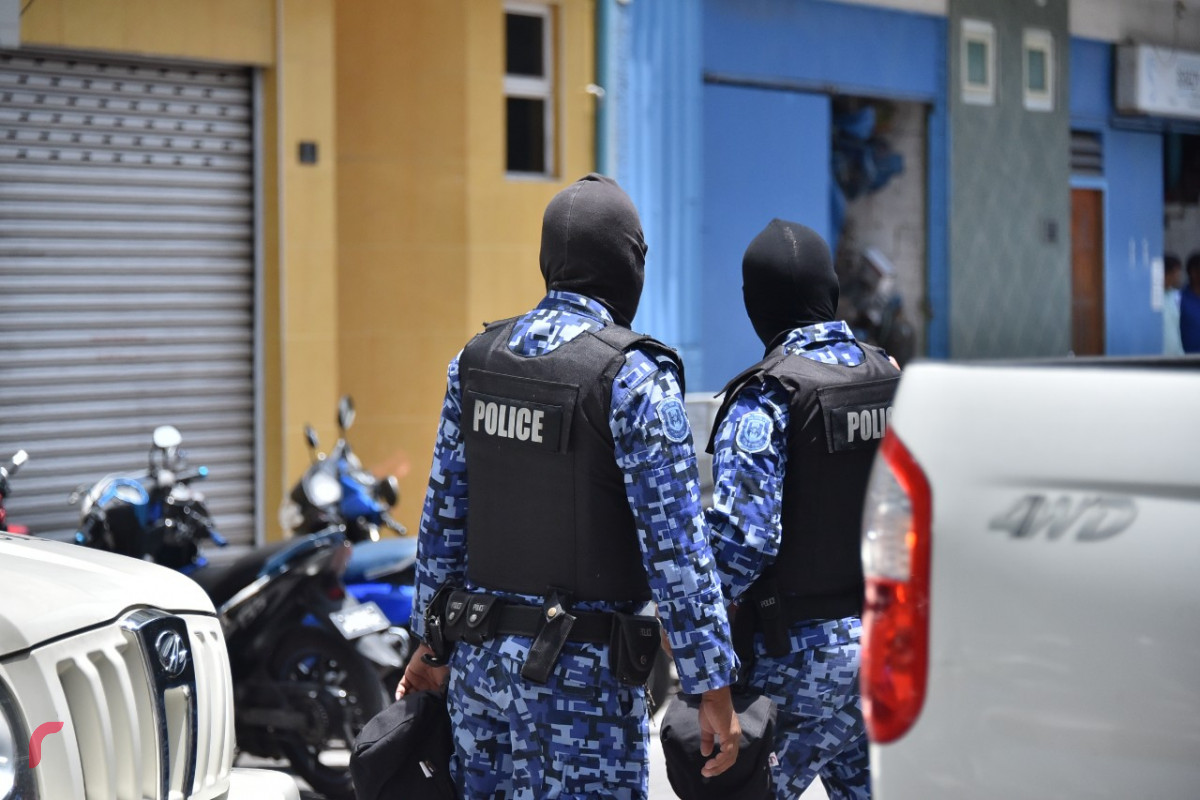 MPS revealed that the operation is being carried out under the order of the commission to search certain locations and individuals to implement court orders. The individuals in question, are those mentioned in the report compiled by the commission of murders and enforced disappearances in murdered journalist Ahmed RIlwan's case.
Officers of the Criminal Investigation Command, Forensic Service Department and Divisional Policing Command will be carrying out the operation.
Special Operations have covered four locations thus far, on Wednesday.
While the raid operation is proceeding, police media official revealed that 16 locations in capital city Malé have been searched and one in southernmost Addu City.