This is the story of Jeshurun Vincent, a Kajang national, 32, who is a travelling musician with the aim to share a message of hope and peace across the world through music, his specialization being the guitar. In 2017, Vincent launched his first book, "Into the Potter's Hands" and has amazed the world by travelling 79 countries within 60 months.
Having started in August 2014 from Asia, Vincent has covered the entire Asian continent, South America, a couple of countries from Europe and South Africa as well as some in North America.
Recalling his first step into the world of music, Vincent laughingly shared that he was never born with the skills that are required to play the flute, an instrument students in Malaysia are required to learn in schools at a young age.
"I was so bad at it that teachers used to hit me with the flute. It was very painful and I began disliking that instrument. One day I heard a song that I was touched by. I went home and immediately played the song which got me interested"

~ Jeshurun Vincent
A young Vincent was told that he was too "small" for music by a music school upon which he waited four years to get enrolled. When he did, he was asked to choose an instrument. The instrument he chose, the base guitar, was his height at the mere age of 14. He was poked fun at and people asked him whether it was him playing the guitar, or the guitar playing him.
Despite the mockery, Vincent got through and focused on practicing more.
At the age of 19, Vincent's life took a drastic turn when he woke up one day, partially deafened. The turning point in his life became the day he got hearing loss on one side.
"When I was 19, one day when I woke up, I completely lost my left side hearing. This changed my life because at that point I was bedridden and I couldn't get up from bed and I was thinking my life is over and what am I going to do from here. This broke my life and people around me started telling me that I did something and this it was my punishment. I mainly heard negative things. They told me I will never be the same again and that I will never play music again."

~ Jeshurun Vincent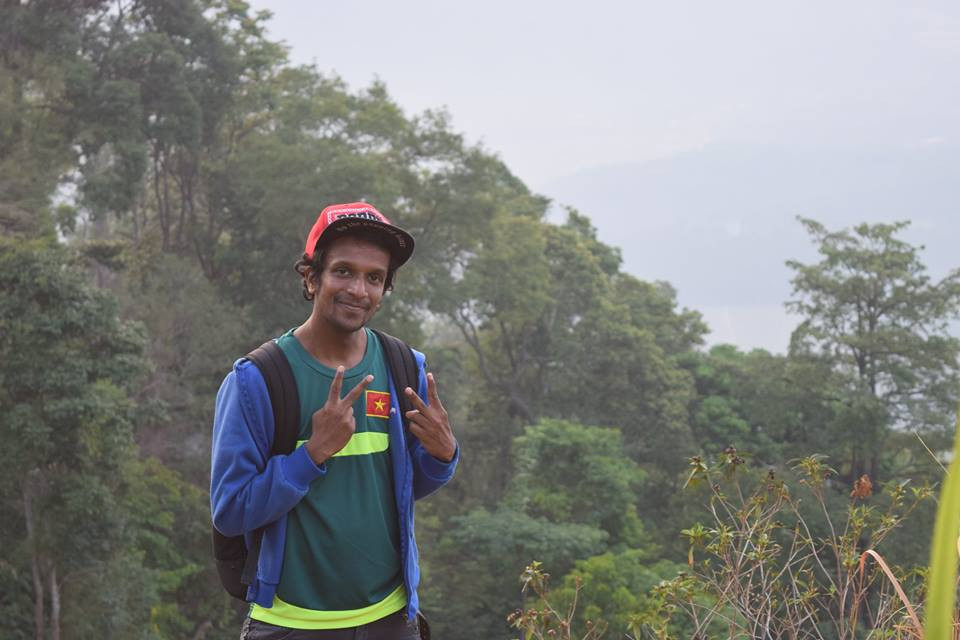 This was a big discouragement and Vincent soon fell into depression, he lost his self-confidence and although he was able to walk, he was never the same music enthusiast that he used to be.
He faced immense difficulties at home and words of discouragement from everyone surrounding him was adding to the weight on his shoulders.
"I was running away from depression and all the challenges in my life. Whenever there is a group of people around me, I used to stay quiet because I thought I had a weakness in life. I always thought that I was no more the same. But slowly one day I starting thinking for how long I can run from this depression? Why not just overcome it and fight back? From there on slowly, step by step I managed to overcome it and I started thinking that my left-side hearing loss is not loss it is something that I can use to influence and impact people."

~ Jeshurun Vincent
At this point, Vincent began wondering how he may become an inspiration to people with disabilities like himself. With the cause to bring a change, Vincent and his guitar set out on a journey in August 2014, to travel one country after another.
With guitar in hand, Vincent had a message for everyone who was imprisoned by their own uncertainties "hey if I can do it, you can do this in your life as well."
Juggling a full-time job at a financial firm where he works five days a week, Vincent began his journeys during the weekends.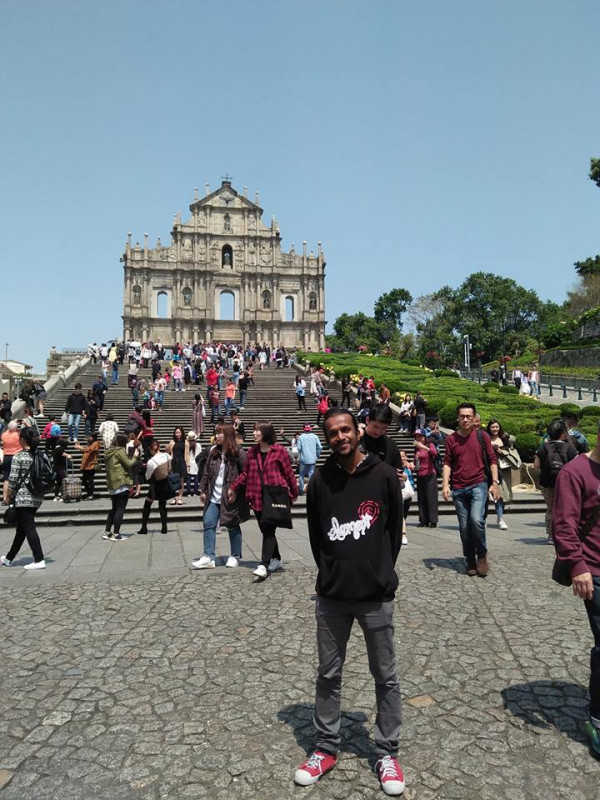 "I speak to their schools or universities. I spend Saturdays and Sundays in another country and return to work on Monday just like a normal person. No one will even know that I went abroad during the weekend. So slowly started like that."

~ Jeshurun Vincent
Now, Vincent plans to make trips with his guitar, longer, with just three goals.
1. Never ask anyone for money
2. Never create sympathy within people by showing a "sad" face
3. To travel with whatever amount of cash he has in his bank account at the time
Some of the challenges Vincent has faced while travelling is language barrier, which has got him in very ill-fated situations.
"There are challenges and I did get scared and I begin questioning myself about what to do and in turn begin panicking. However, I learned that the more you panic, the more things will go wrong so I calmed down and began asking people for help."

~ Jeshurun Vincent
Speaking on his positive experiences, an enthusiastic Vincent shared some eye-opening experiences he has had nation-wide.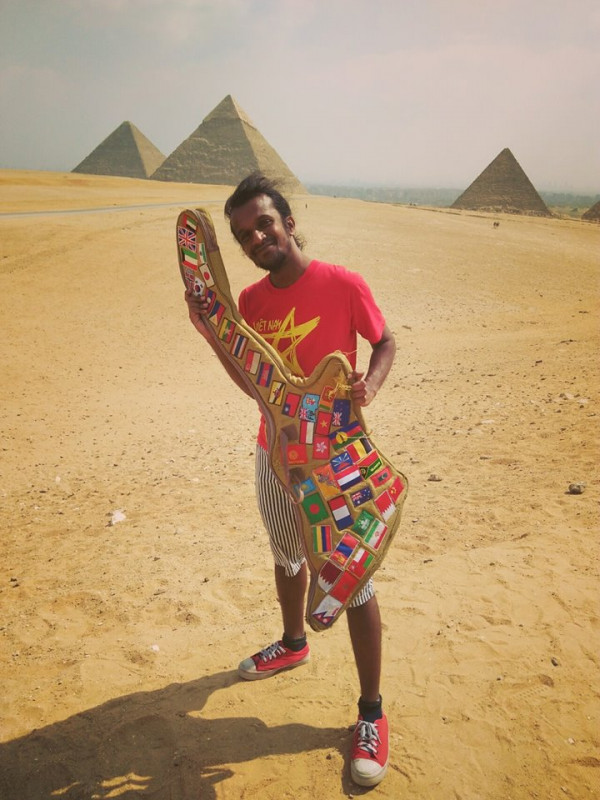 "When I sat down with different people, my life changes, I started thinking that there are good people in the world and I've met some amazing people in my life. These are the instances that have changed my life and inspired me to influence more people in the world. I was touched by the love I got from them. Even though they are going through challenges they never fail to keep smiling and facing every new day as a gift of god."

~ Jeshurun Vincent.
The music enthusiast went on to share positive things he has learnt through some of the people he has met across the world and he believes that "I am not just giving, but also learning new things from people". As such, he learned how nationals from different countries eat their food, how they wear their clothes and how their culture shapes them.
"The universal language is smiling. If you smile at everyone smiles back and that is the universal language. I slowly learned sign language. I learned not to be shy and I learned to approach people for help if I need any. So there are many kind people who are willing to help everyone because we must not be shy to ask for help. These things I learnt gave me courage to go forth and travel more."

~ Jeshurun Vincent
The solo traveler does not play his music for anything in return, he said that his pure intention is to tell his story "even if it is to just one person".
When Vincent began his journey, he drew criticism from his family and friends who told him he was crazy for wanting to "waste" his money for people who wouldn't care. But the 32-year-old said that once he shared his experiences and what he has seen from these new places, his family had told him to go forward and chase his dream. When finally he began going on national television on interviews, people began getting a perspective on why he was doing what he was doing.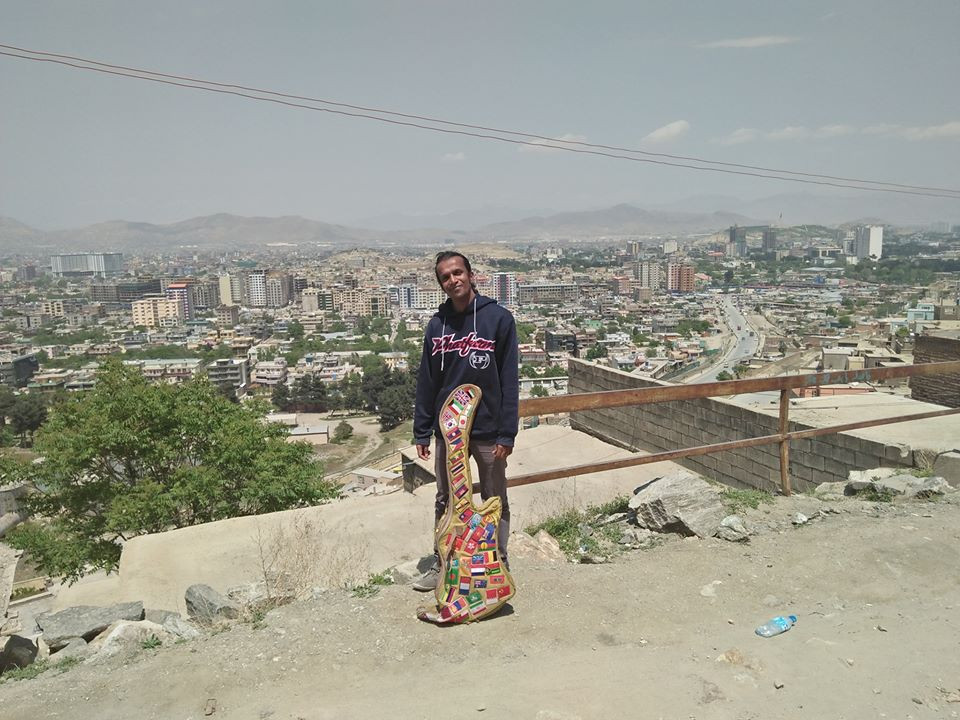 In this regard, Vincent encourages everyone to not get influenced by the world and to just continue holding on to goals and run towards it without letting backlash hold them back.
As someone who suffered depression due to the hardship he had to face following the hearing loss, Vincent wants to tell anyone who suffers similarly, that depression or a certain illness is "not the end of life".
"Your life is the most valuable thing that god has given to us. You have today and today might not be someone's day but we have today so we can choose to make a difference. Yes we have a lot of challenges and difficulties, we have things that are beyond out circumstances and control. I want to tell you, don't give up do not be discouraged or lose hope because the more challenges you face the more you are going to overcome it and your life is going to be an inspiration to someone. Challenges are pulling us back. But one day it is preparing us to go further in life so that our life can touch and inspire many people. Look at the light at the end of the tunnel, there is a way out you just have to reach out to the proper people and they will help you."

~ Jeshurun Vincent.
Vincent who uses music as a tool to connect with people said that he no longer plays for competitions and rather to connect to people and share a message of love and hope.
Also a vocalist, Vincent stopped singing and focused on instrumentals as he found it the perfect way for people who do not understand one another's language to connect.
Vincent believes that music can actually bring a message of hope as he was approached during one of his world tours, where he was told by someone who used to have suicidal thoughts that he was "moved" by Vincent's story.
The musician who keeps Maldives very close to his heart, said that he believes the beauty of countries is not defined by landscapes or places but rather by the beauty of the people.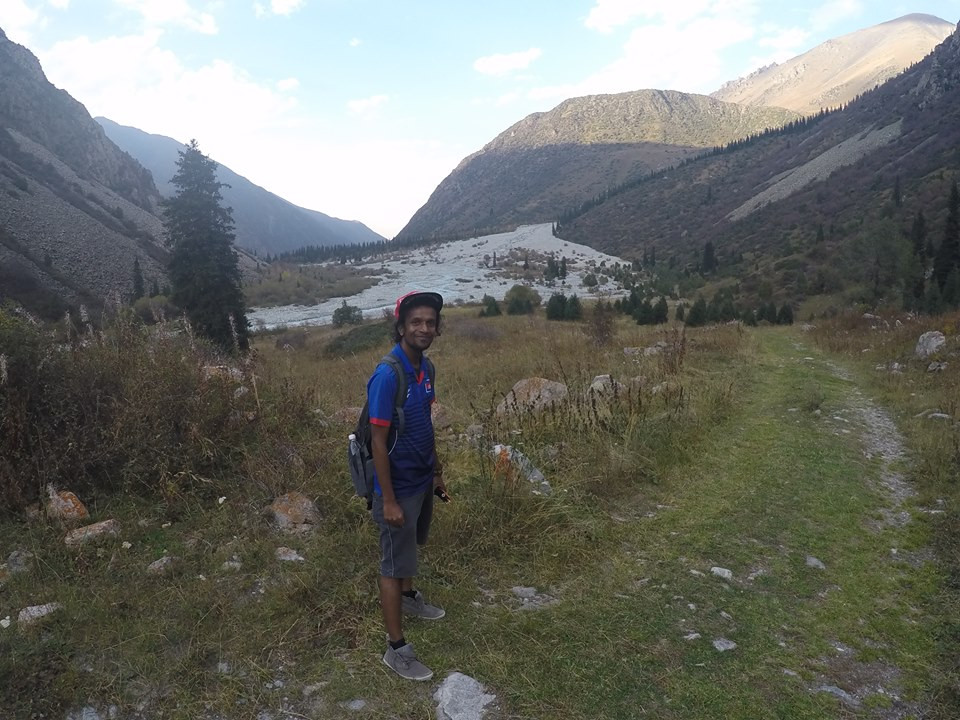 "Every single human I met in my life I keep in touch with them because in my life it's not just me giving but I'm also learning from people as well. Everyone has a special place in my heart. Maldives is very close to my heart. I like the culture and people, how friendly they are. People help you like giving rides without thinking twice or asking who you are."

~ Jeshurun Vincent
Saying that it is important to come out of one's comfort zone in order to achieve great things, Vincent said that even if it is hard, one must take the first step in order to get somewhere.
Vincent's last trip was to South America which he describes as one of the "most interesting trips" of his life. In 39 days, the musician stopped in 21 countries. Most of them were the first time he had been to the country.
"During this last trip, I had nothing in my wallet. I had zero money went I left Malaysia but I survived for 39 days in 21 countries. Wherever I went there were families who hosted me, brought me to their homes and shared their meals with me. I wrote my first book two years ago, called "Into the Potter's Hand"

~ Jeshurun Vincent
A flourishing survivor and a mark of hope for everyone who believes there is nothing more to life, Vincent also has a message to the Maldivian people.
"Keep your goals in your hand, do not let anyone steal it from you or discourage you by saying it is impossible. Remember that everything is possible, just have that goal in your hand and keep running towards it. You will never know that the difficulties and the challenges you face today might be a great encouragement for someone tomorrow. Just keep shining and do not take the wrong steps and get involved in illegal things. Your life is the most worthy thing so make good decisions and choices and beyond that, focus on your goal. You will be a successful person one day"

~ Jeshurun Vincent