Maldives Bodyboarding Association (MBBA) is to host its "Eleyi's 2019" competition in Fuvahmulah this year.
This will be MBBA's first competition of the year, and the association plans to hold two more in 2019.
Eleyi's 2019" is to be held from 5 April to 6 April, in Fuvahmulah City.
Mainly focusing on teaching young surfers how to control and perfect the art of bodyboarding, only children below 18 may participate in the event. As such, before the competition kicks off, a training program will be held from 3 – 4 April.
Speaking to RaajjeMV, Maldives top bodyboarder Ali Khushruwan said that this is a great opportunity to create younger surfers in the Maldives and that he hopes to see skilled youngsters portrayed in the event.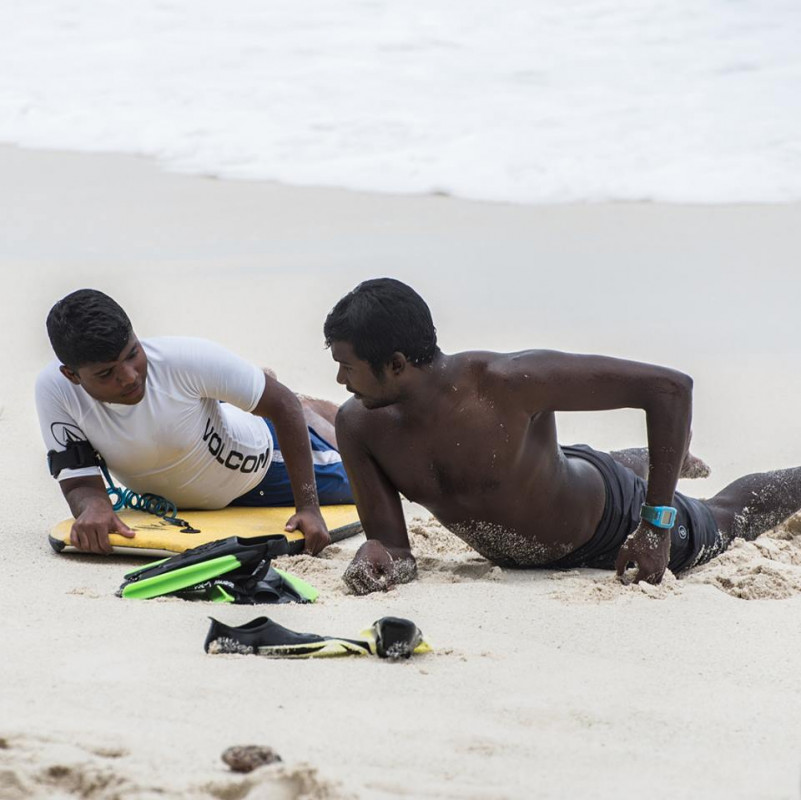 Raajje Bodyboarding is also to host competitions in Rasmaadhoo of Raa atoll as well as in Laamu atoll.
The competition, held in collaboration with the Maldives Bodyboarding Association and Maldives Surfing Association, is sponsored by Sea Sports.
With the generous sponsorship from Sea Sport, this is the second "Eleyi's" competition to be held by Raajje Bodyboading, the first one being in 2018.