It has been over a month since authorities have ignored a safari boat that ran aground a patch of reef in Baa atoll Dharavandhoo.
"Blue Lagoon" which ran aground a patch of reef on the 20th of November, has since been left without any work to refloat it, and the island council's deputy chief Ali Shafeeq has reported that chunks of rotted wood have been washing up on the shore of the island.
Island residents have also shared their concern regarding possible environment-threatening incidents that may follow.
The region in which the incident occurred is part of the Baa Atoll UNESCO Biosphere Reserve.
27 passengers had been onboard when the boat ran aground and the owner of the vessel had initially worked to refloat the vessel. The boat was reported to have been causing damage to the coral reef it currently sits on.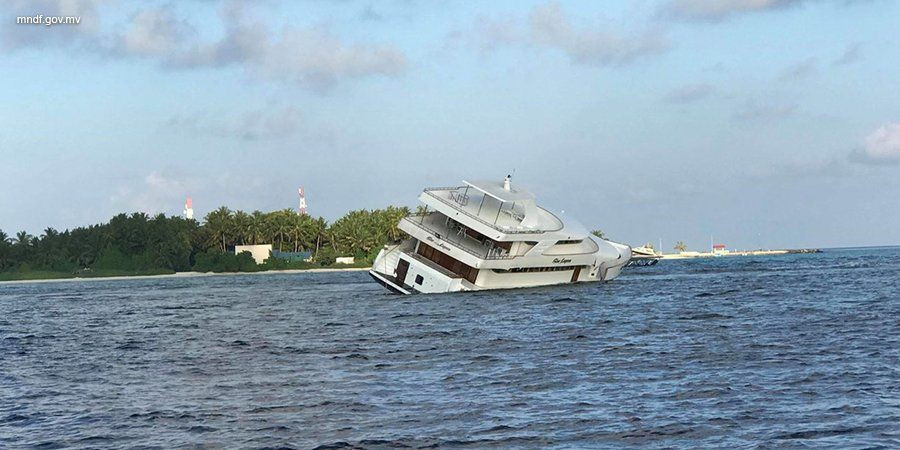 Shafeeq revealed that the matter has been shared with the Environment Protection Agency (EPA).
When contacted for a comment regarding the matter, EPA's Director General Ibrahim Naeem stated that the owner of the vessel had been ordered to refloat the vessel, and that the EPA is inspecting damages caused by the shipwreck, to the coral reefs.
The island council has further expressed concern over the possible impact the incident may have on the island known for its fast-growing businesses in tourism.
Island residents and the council remain hopeful of a quick solution.