Privately-run broadcaster, VMedia has on Tuesday, contributed to the fund box opened by Raajje Television, following the MVR two million fine imposed on the station by Maldives Broadcasting Commission (MBC) under the controversial Anti-Defamation bill.
A team from VMedia had arrived at RaajjeTV's office on Tuesday evening, with the fund box they had opened when they themselves had been fined by the MBC under similar charges. Speaking at a special ceremony held for this occasion, Director General at VTV, a channel run under VMedia group, Imad Latheef had said that helping each other out during such difficult situations will build inspiration for free media organizations in their work for reform.
"We are working for the betterment of the nation. We are trying to restore the nation from the flaws created by such acts of aggression. However, some entities are plotting to have our voices silenced" said Imad.
VMedia itself, had been fined by MVR 400,000 quite recently.
Highlighting VTV's generous contribution, RaajjeTV's Chief Operating Officer (COO) Hussain Fiyaz Moosa expressed his heartfelt gratitude to the station. The COO said that the amount does not matter when contributions are made and that it is more important that the people of the nation know that other broadcasters also stand with RaajjeTV during this duress.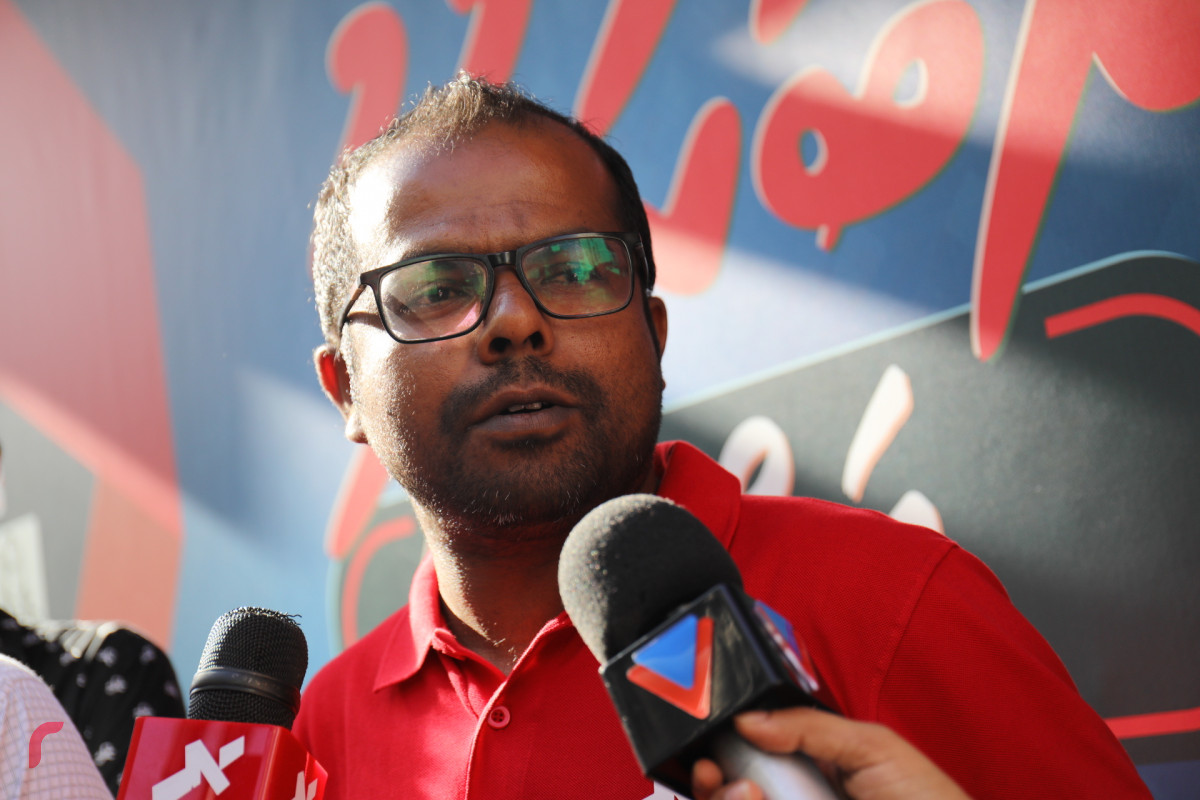 Fiyaz further said that MBC is continuously slapping hefty fines on broadcasters because it's members know that there is nowhere justice will be served. As such, Fiyaz stated that even the court had thrown out RaajjeTV's appeal case when asked to investigate the fine imposed on the station, as well as to delay the deadline to pay up the fine.
RaajjeTV's COO further stated that the station will be avenged for the wrong done on media by MBC on a day justice is served in the nation.
Fiyaz had also expressed his gratitude to VMedia's founder Qasim Ibrahim for his continuous support for the station.