Opposition coalition's Presidential candidate Ibrahim Mohamed Solih has stated that there are no threats incumbent President Abdulla Yameen can give as his tenure is less than a month away from coming to an end.
Speaking to residents of Gaaf Alif atoll Kolamaafushi island during his campaign tour across the atoll which began on Friday, Solih said that all parties must have the equal right to carry out political activities and that such practices must not be an issue.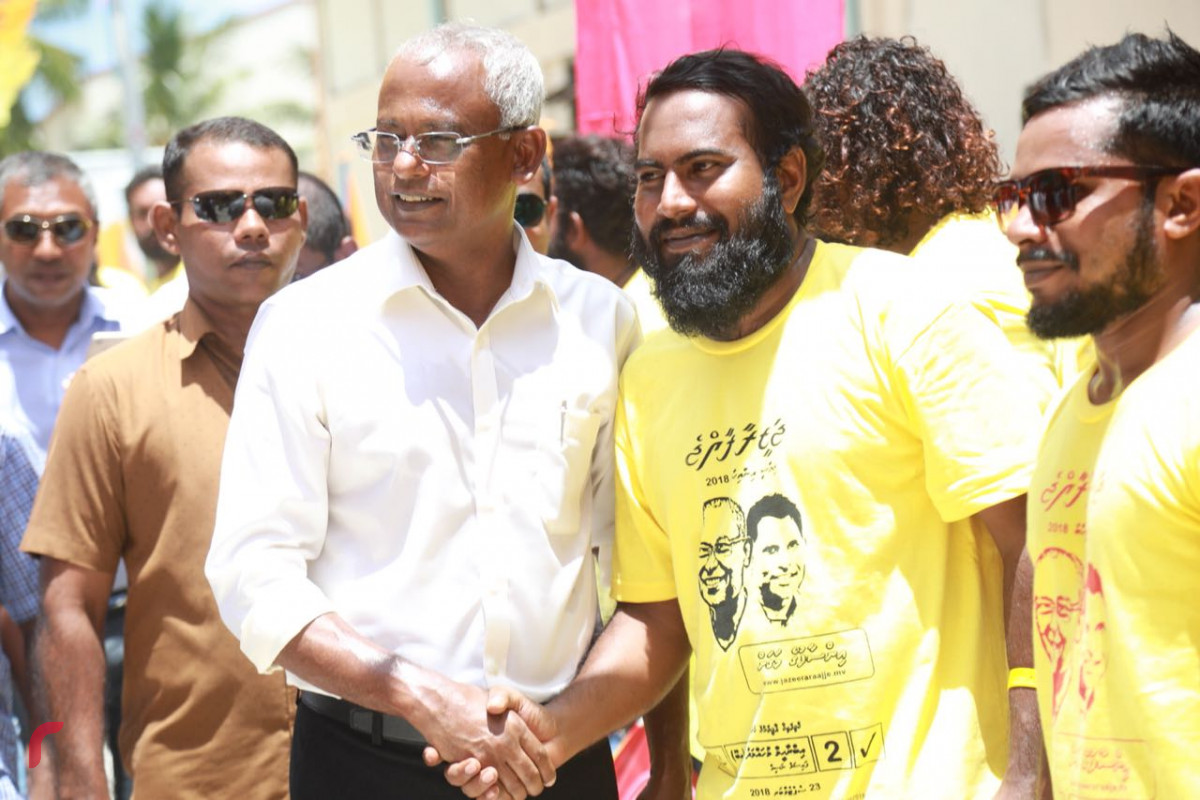 Mentioning that among the arrested individuals from Kolamaafushi island were some who were not even involved in said dispute, Solih said that each and every individual who was arrested on Thursday must be released immediately.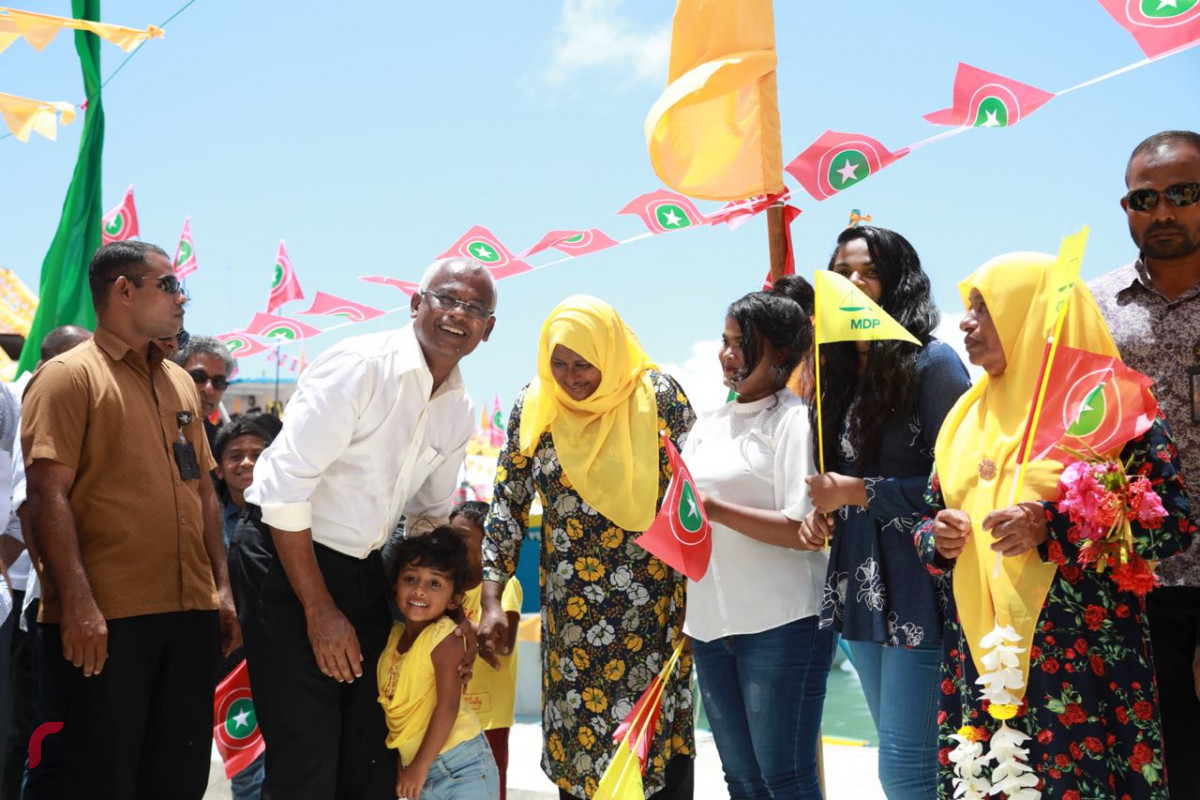 Police had arrested 18 individuals from Kolamaafushi island due to an unrest that had churned within residents on Wednesday while preparations were underway to welcome the opposition candidate to the island. RaajjeMV understands that all arrested individuals were supporters of the main opposition Maldivian Democratic Party (MDP), and they have been remanded for 15 days since, with terrorism charges pending against them.
Solih, further speaking at the gathering, stated that citizens must step up in the defense of the constitution, going on to say that citizens need not work for the interest of a particular entity or party.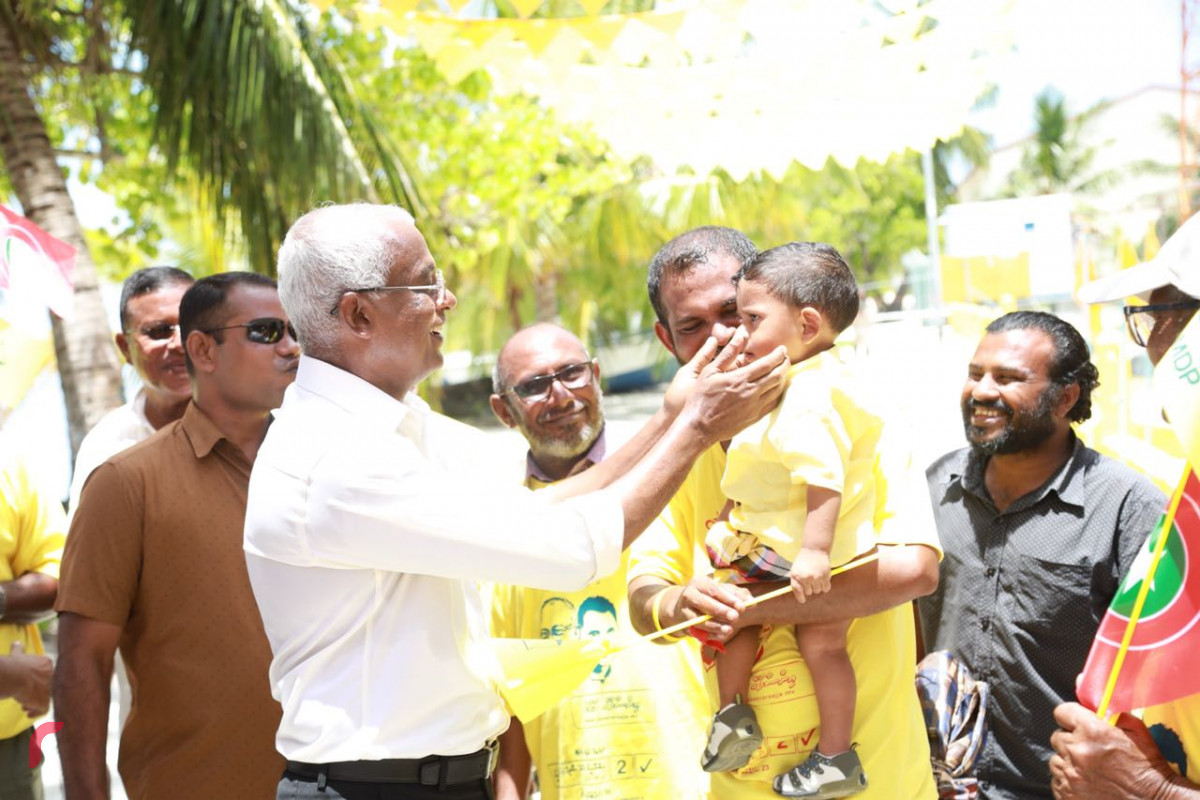 "I am telling all the supporters of the opposition coalition, do not hesitate to carry out activities" said Solih. Today, residents of Kolamaafushi have proven that citizens cannot be silenced through intimidation. School teachers, senior employees of state are also with the coalition."