One of my cats went missing recently. I have two- Franco and Theo. Franco is the one that went missing.
It was a Friday night, I had just returned home from work at 1:30am, he was no where to be found. And we looked everywhere. It was a couple of weeks ago, when it was raining cats and dogs. So that did not help. We had to give up. Looked everywhere the next day too. Posted on Facebook and inboxed people too. Just could not find him.
Then a little over 24 hours after he went missing, we saw him, through the glass door of the veranda. And boy, was he is in bad shape and is still recovering.
That is not the point, while he was still missing, I was speaking to my little brother and because we knew what it is like to lose a pet- Franco and Theo are from a litter of three, their brother Fonso died at an early age- I found myself saying, 'it is harder to not know, right?'
And then it hit me, this is how I feel about a cat. I mean no matter how much I love them (like to bits) they are still cats.
Not a child I carried inside me for nine months and raised for 28 years.
Missing journalist Ahmed Rilwan's mother. What could she be going through, having a beloved child snatched so horrifically?
I do not know why but I feel so guilty when I think of her. I cannot even begin to understand how this government could have failed her. They did nothing. Well, except everything to make sure the suspects walked free.
The judge basically said so and we all know so but, they don't care.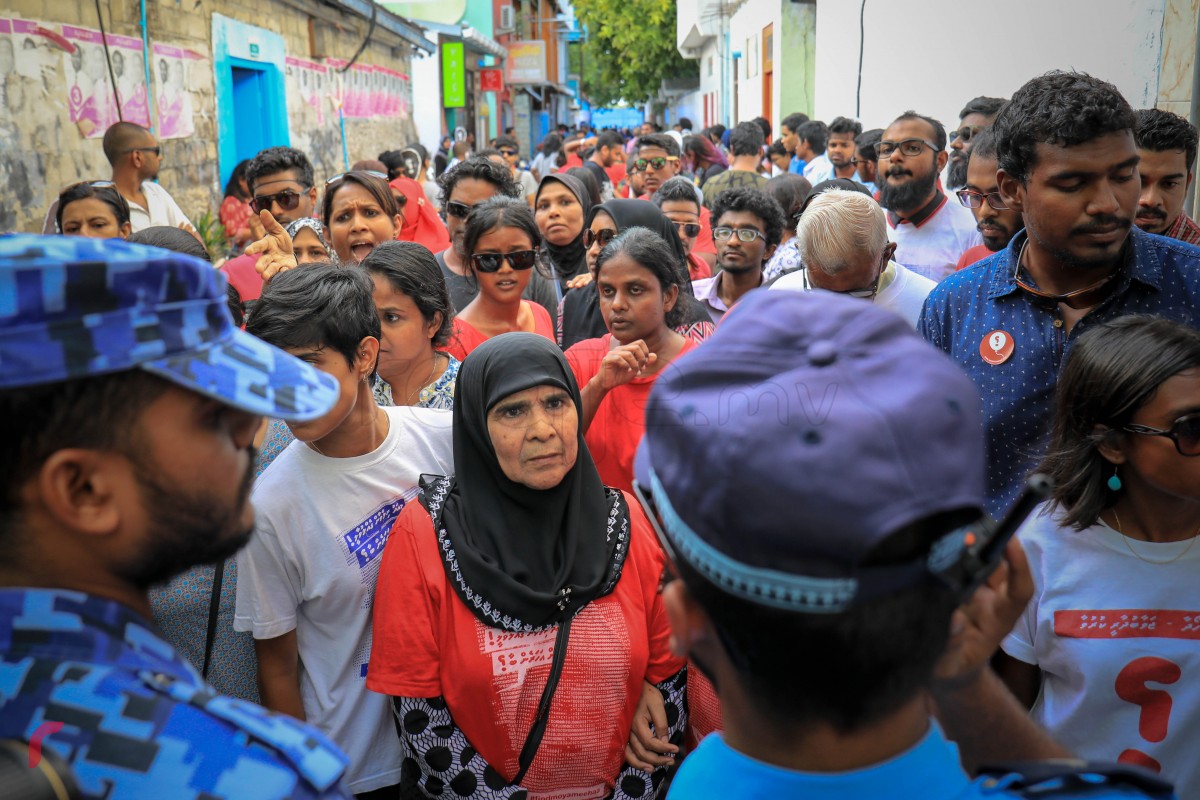 Then again, what more can we expect from the same people that would not allow Rilwan's family and friends to even hold a peaceful march in honor of his memory, every year. Tomorrow will be the fourth anniversary since he was taken.
8th August 2014.
Not only did the acquittal of the two suspects due to police's careless investigation on 2nd August feel like a slap on the face, then just a day before we mark four years since his disappearance, the President went on and said that 'Rilwan is dead, no doubt'. Because he was angry that his former deputy threw him under the bus, saying he made the case political and obstructed the investigation. More 'he says, he says'. Does not help Rilwan or his family.
I am sorry that we've failed you.
We have to be better than this; care more, be more compassionate. It could have been your son, grandson, brother, uncle, friend or spouse. What would you do then? Still sit idly by?
Let that linger for a bit, and do what is right. Raise your voice and help seek justice for Rilwan and his family, and to anyone else that is being denied justice. Let us do more to get the government to do what is right and show them that the people's well-being and safety come way before any 'development'. Nothing is above humanity.
Skin head, dead head
Everybody's gone bad
Trepidation, speculation
Everybody, allegation
In the suit, on the news
Everybody, dog food
Black male, blackmail
Throw your brother in jail
They Don't Care About Us, Michael Jackson