After concluding a succession official visit to Mauritius, Maldives First Couple has departed the country.
President Ibrahim Mohamed Solih and First Lady Fazna Ahmed departed from Sir Seewoosagur International Airport on Monday.
During their visit, Solih met with the Acting President of Mauritius Paramasivum Pillay Barlen Vyapoory, as well as with Prime Minister Pravind Jugnauth where they discussed expanding cooperation to strengthen bilateral ties in all fields of mutual interest.
The main highlight of the First Couple's visit was their active participation in the ongoing Indian Ocean Island Games (IOIG) being hosted in Port Louis, Mauritius.
Having honored the opening ceremony of the 10th iteration, Solih and Fazna also attended a number of games and cheered the Maldives teams on.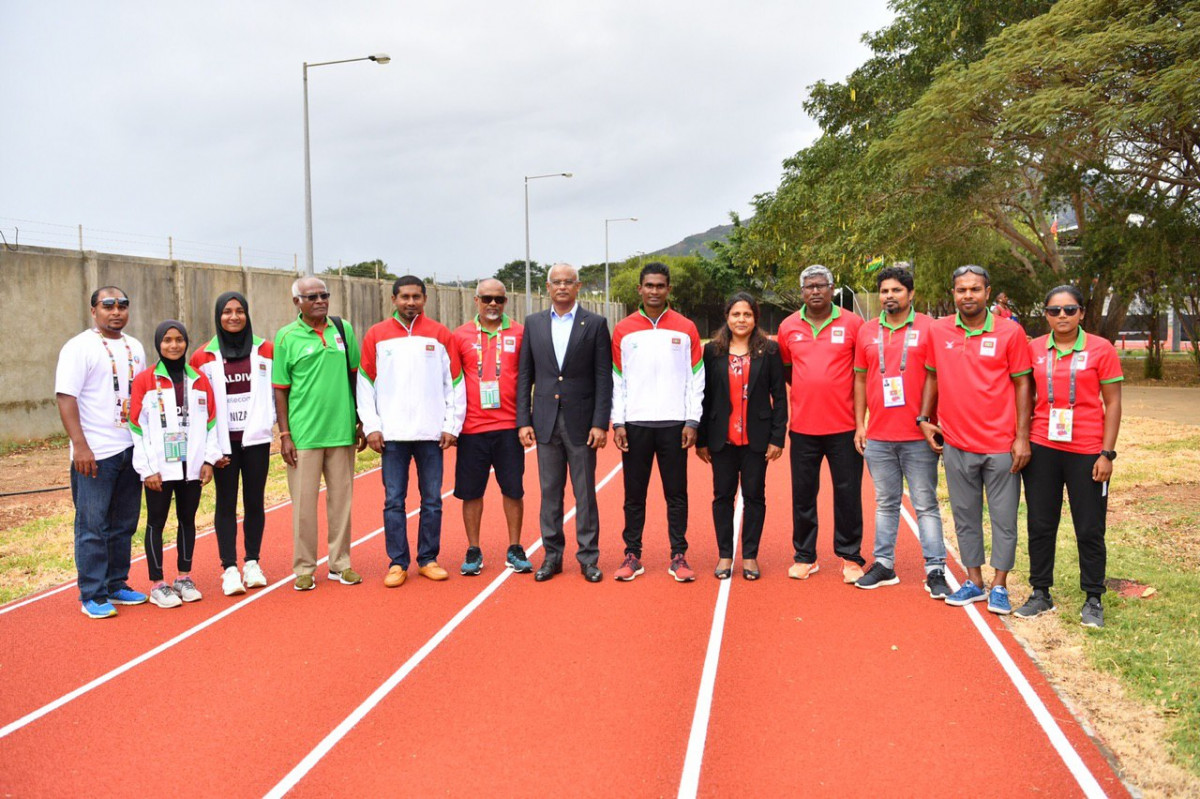 The biggest achievement during the IOIG was when Maldives won a historic gold in the Table Tennis event on Sunday. Maldives players won several other titles including bronze and silver, having shown an exemplary performance.
The President's Office on Monday revealed that the visit was "remarkably successful" and helped solidify the friendly relations both countries have enjoyed over the time.
Before departing, the First Couple attended the athletics event and signed the shoes of athletes competing in the half marathon and full marathons.