Local surfers have held a cleanup initiative in the Raalhugandu area on Saturday morning.
While there have been a lot of debris from the bridge construction that had washed up ashore in the area, the administration of former President Abdulla Yameen has made it off limits for local surfers to surf in.
Former Housing Minister Dr. Mohamed Muizzu had stated that authorities had back then given a span of six months to clear up the debris from the region, to the contractor. However, the debris remained up till the initiative by local surfers.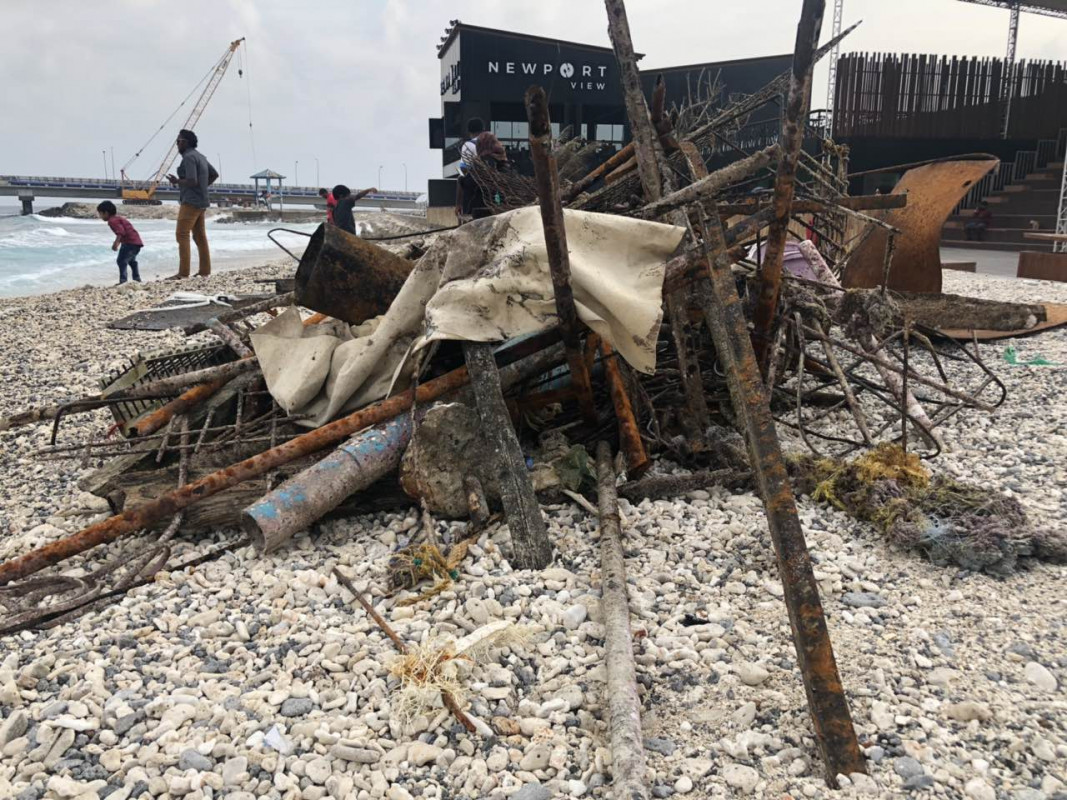 Maldives Bodyboarding Association had on multiple occasions requested for the area to be cleaned up. However, authorities had turned a deaf ear each time.
Frontrunner in the initiative, Ahmed Areef told RaajjeMV that they had met and discussed cleaning up the waster washed up in the region with relevant authorities multiple times, to no avail.
Villa College had also taken part in the event. With the Dean of their Faculty of Marine Studies Shamma Hameed having stated that they participated to help raise awareness and to help the surfers get rid of the debris that may pose dangerous to them if left behind.
Alongside Villa, Maldives Police Service (MPS) Marine Department, Coastguard as well as locals and divers had joined in the cleanup program.