Ibrahim Mohamed Solih, Joint Opposition Coalition's Presidential candidate and team departed to Noonu and Shaviyani atolls as part of the opposition's campaign on Monday morning.
Solih and team began their Noonu atoll tour from Landhoo island of the atoll and is scheduled to visit six islands in the atoll today itself. Solih has so far visitied Landhoo, Maafaru, Maalhendhoo, Henbadhoo and Kendhikulhudhoo on Monday. The opposition candidate lastly visited Velidhoo island on Monday evening where a campaign gathering is scheduled to be held on Monday night.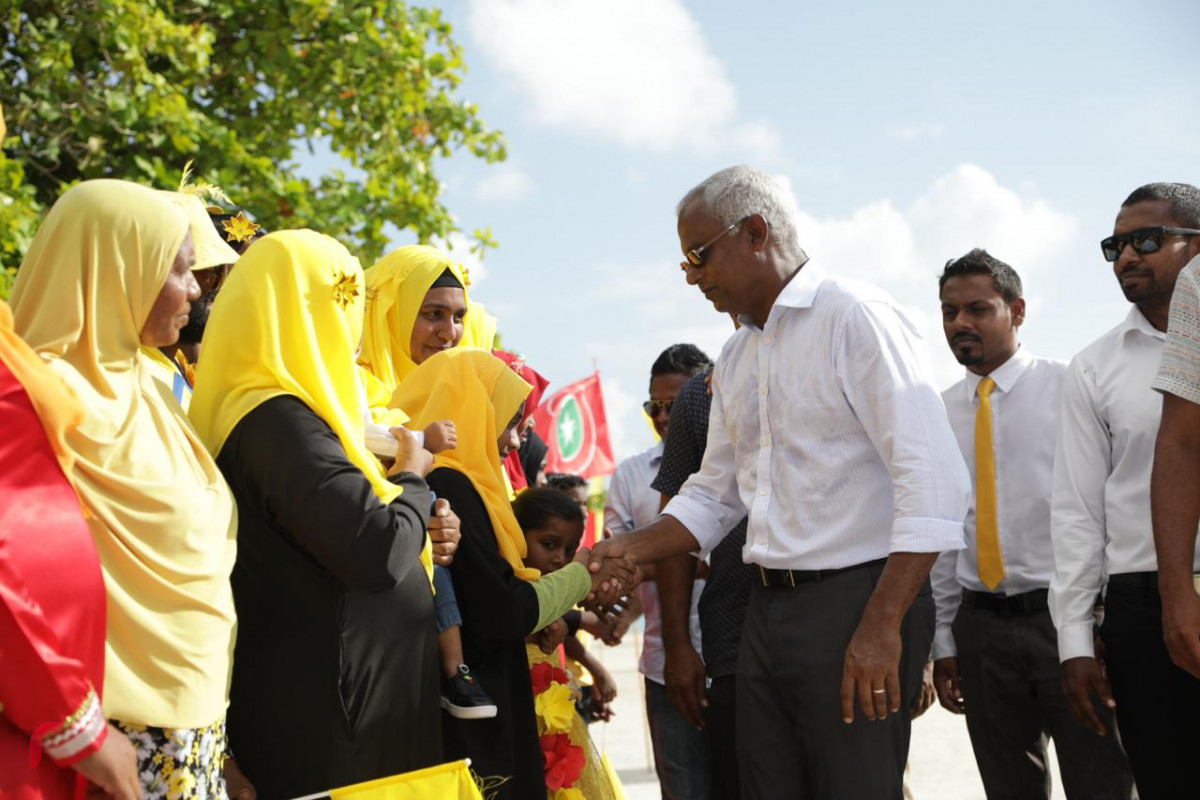 The opposition campaign team is scheduled to visit Fodhdhoo, Holhudhoo and Kudafaree islands in Noonu on Tuesday after which he will be heading to some islands in Shaviyani atoll. As such, Solih and team will be visiting Kanditheemu, Feydhoo and Foakaidhoo islands on Tuesday. A campaign gathering has been scheduled to take place in Foakaidhoo island on Tuesday night.
Afterwards, on Wednesday, the opposition campaign team will be visiting Milandhoo, Maroshi, Lhaimagu as well as Komandoo islands.
In total, Solih and team will be visiting 16 islands within these three days.
Solih and team are meeting and greeting with supporters in each and every island, and Solih's running mate Faisal Naseem also tagged along with the team to some of the islands.