Ibrahim Mohamed Solih, the Presidential candidate from Maldives Joint Opposition parties has said that a unity government led by the opposition coalition will establish a Ministry of Culture and Heritage.
Solih arrived in Haa Alif Utheemu, famed for the land of historic monuments of Sultan Mohamed Thakurufaan, on Thursday as part of his last campaign tour which is across Haa Alif atoll. Speaking to opposition coalition supporters in Utheemu, Solih said that establishing a Culture and Heritage Ministry in the Maldives will ensure the preservation of historic monuments, like the ones in Utheemu.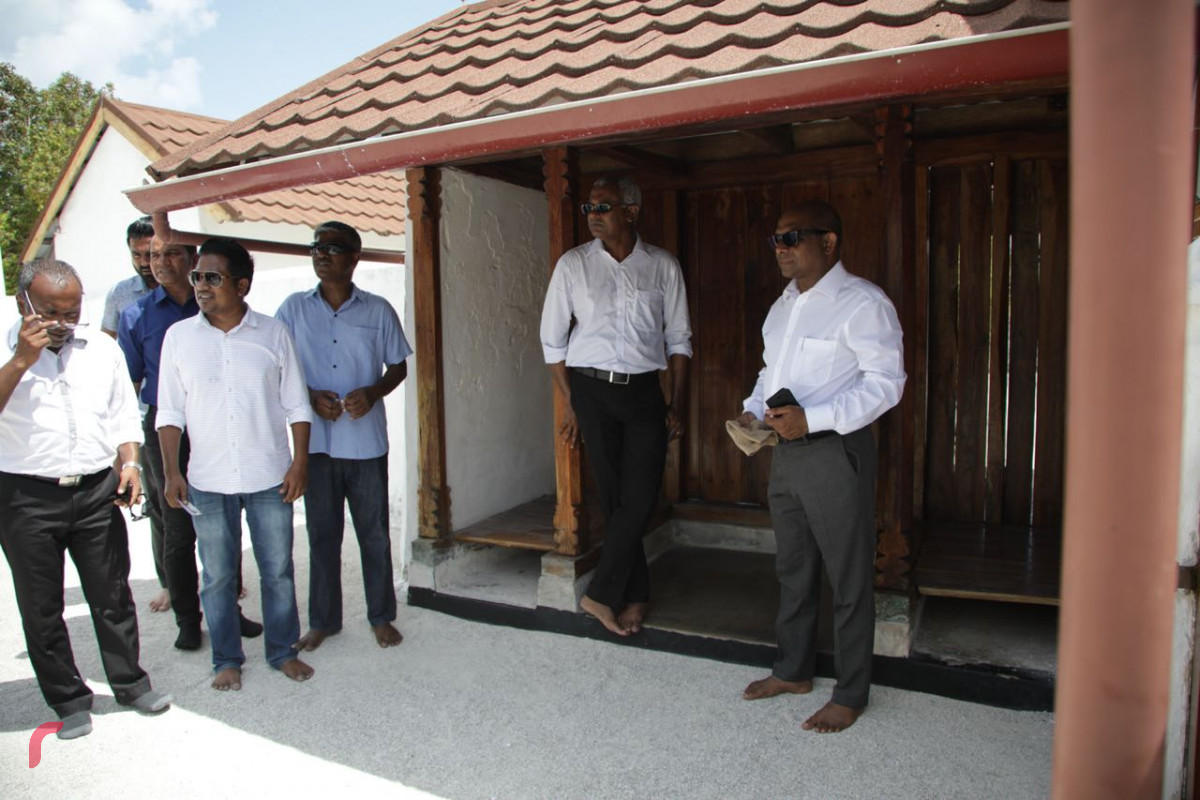 The opposition candidate stated that maintenance work of the Utheemu Palace will outdo the current maintenance, during an opposition-led government. Solih further highlighted that there must be an allocated budget from the state for the maintenance and preservation of historical monuments.
Highlighting that the fee for entering the Palace must also go into the island council's budget, Solih said that Utheemu is an island in which Cultural tourism will enhance.