Maldives Joint Opposition's Presidential candidate Ibrahim Mohamed Solih has stated that Kondey island in Gaaf Alif atoll is perfect for the growth of local tourism given its extensive land.
Land in Kondey measures up to 116 hectares and it is known to be the island in Huvadhu atoll with the least populace with 250 residents.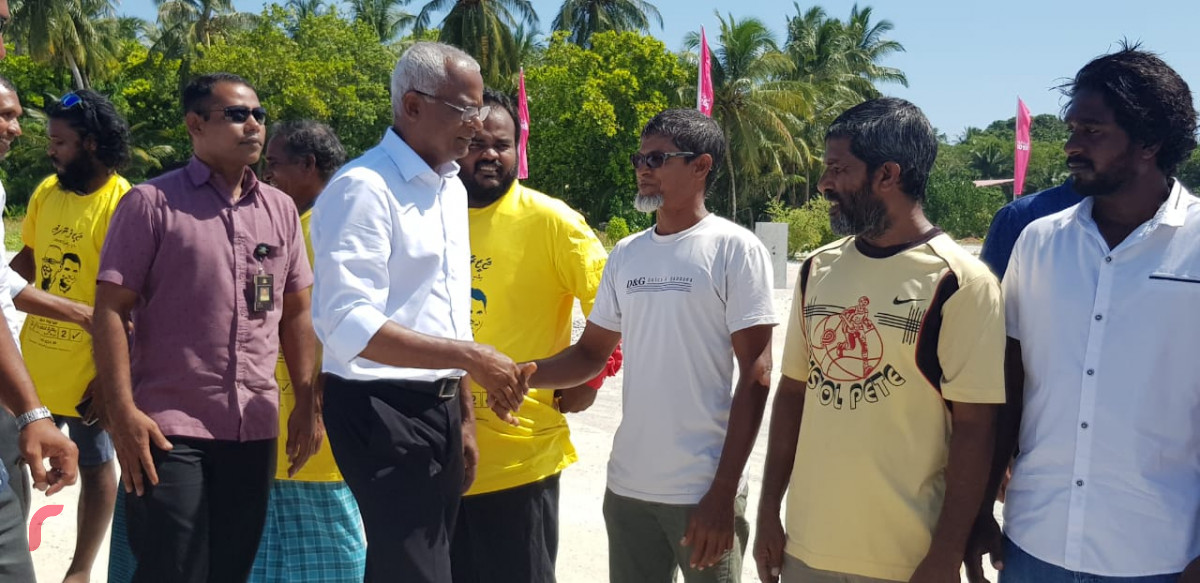 Speaking to residents in Kondey upon his arrival as part of his Huvadhu atoll tour, Solih said that the island is perfect for investing for local tourism and that he will be leasing plots of land for Guesthouse development during his tenure. Solih went on to pledge that he will be granting the soft loan required to promote tourism in the island during the opposition coalition's term as well.
Kondey's guesthouse businessess are currently underdeveloped.
Further speaking, Solih pledged to bring development for residents of Kondey without falling into a pit of corruption and tyranny, having asserted that his administration will ensure those who commit offenses of corruption and graft will be penalized accordingly and not given a second chance.