Gaaf Alif atoll council's Vice President Ahmed Nazmeen has, along with several residents in Gemanafushi island of the atoll, signed onto main opposition Maldivian Democratic Party (MDP).
Vice President Nazmeen had signed onto the opposition patty at a special ceremony held upon Maldives Joint Opposition parties' Presidential candidate Ibrahim Mohamed Solih's arrival in the island during his campaign tour across Huvadhu atoll which comprises of Gaaf Alif and Gaaf Dhaalu atolls.
In the ceremony, several young residents of the island had signed onto MDP along with the atoll council's Vice President.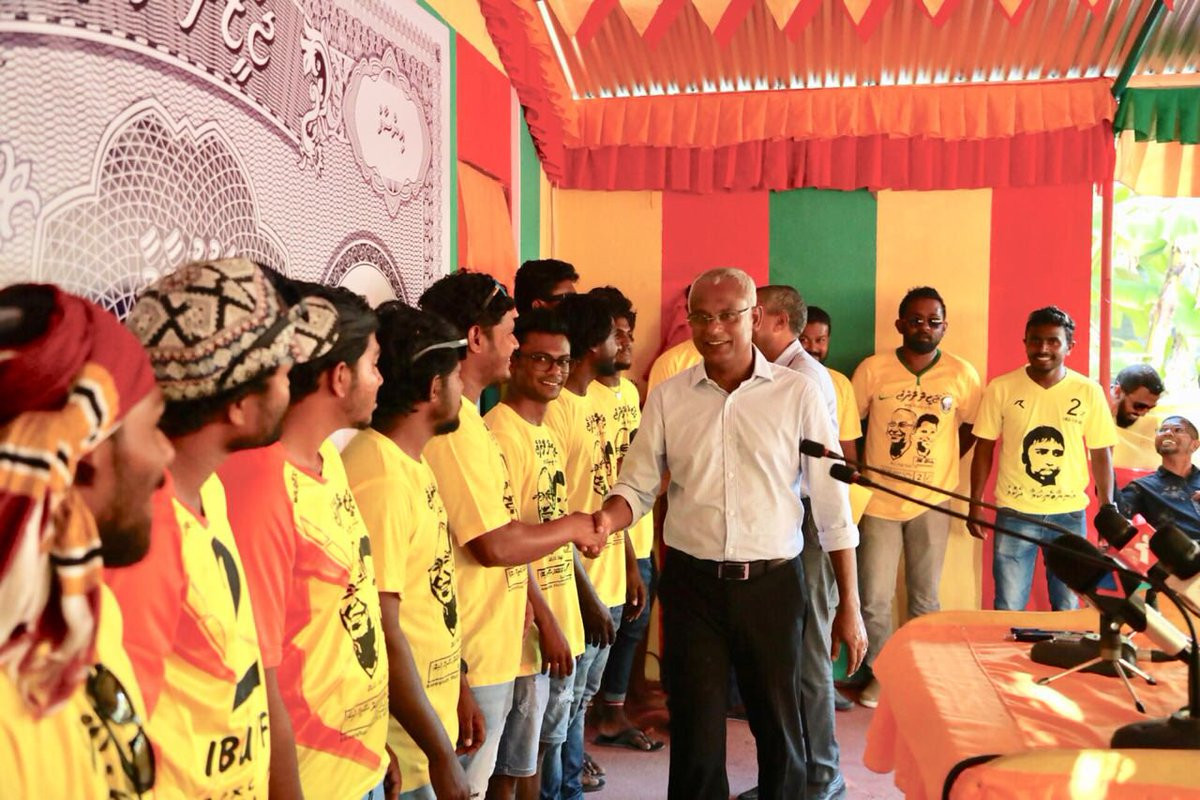 Nazmeen is native to Gemanafushi, and represents the island in the atoll council.
Solih arrived in Gemanafushi island of Haa Alif atoll on Saturday and residents of the island had given him a warm welcome. It is noteworthy that although a majority of Gemanafushi residents previously represented the ruling Progressive Party of the Maldives (PPM), the majority now leans towards the opposition coalition.
As such, the island council's majority is also supporters of opposition MDP.