Cars parked near the old Youth Center building, have been left damaged by fallen trees, caused by strong winds.
Strong winds have been wreaking havoc across the country, stressed the Maldives Meteorological Service. As such, winds have uprooted trees in several regions of the capital Malé City.
Photos circulating on social media show parked cars heavily damaged by fallen trees on Majeedhee Magu.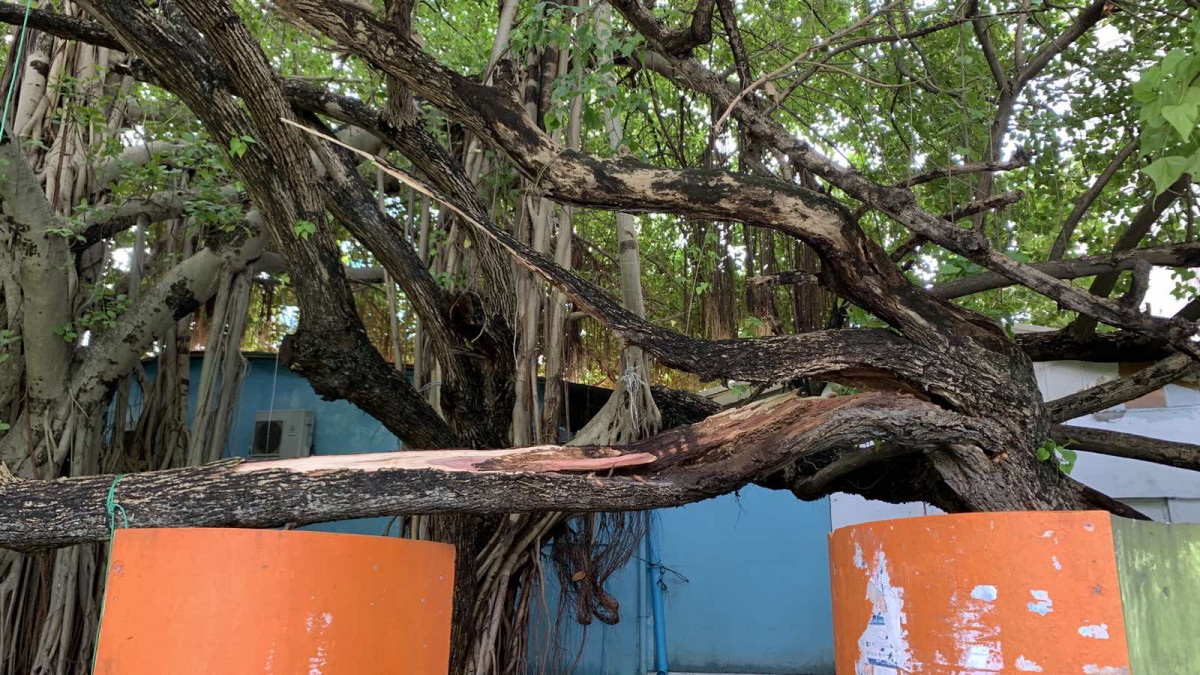 Maldives Meteorological Service (MSS) predicts fairly widespread rain showers with occasional heavy showers and thunderstorms over the country.
Further, seas are expected to be moderate becoming rough during showers in the south and rough over the rest of the country.
Winds will vary between northwest to northerly at 13 – 23 miles per hour in the central and northern atolls and at 8 – 18 miles per hour in the south, said the department, adding that winds may gust to 45 miles per hour during showers.
The service has also urged caution against swell wave surged that are possible during high tide times.