Vice President Faisal Naseem has presented a medal and award to the winner of the "Jazeera Canoe Race" held as part of the World Tourism Day celebrations being held in Vaavu atoll.
The race is among many festivities planned to mark the occasion on a national scale, where teams paddled their way from Keyodhoo island to Thinadhoo in the same atoll.
While the VP also inaugurated the event, he shed light on reasons why tourism must be enhanced in the country including the beauty of the island nation and for the heartwarming hospitality extended by the citizens.
VP Naseem urged to ensure that the hospitality remains the same in the future.
The Vice President recalled a time 27 years ago, when he worked in the industry, where workers had exerted hard work into the progress of the industry. He went on to thank the hospitality industry workers for the continued efforts for advancement in the sector.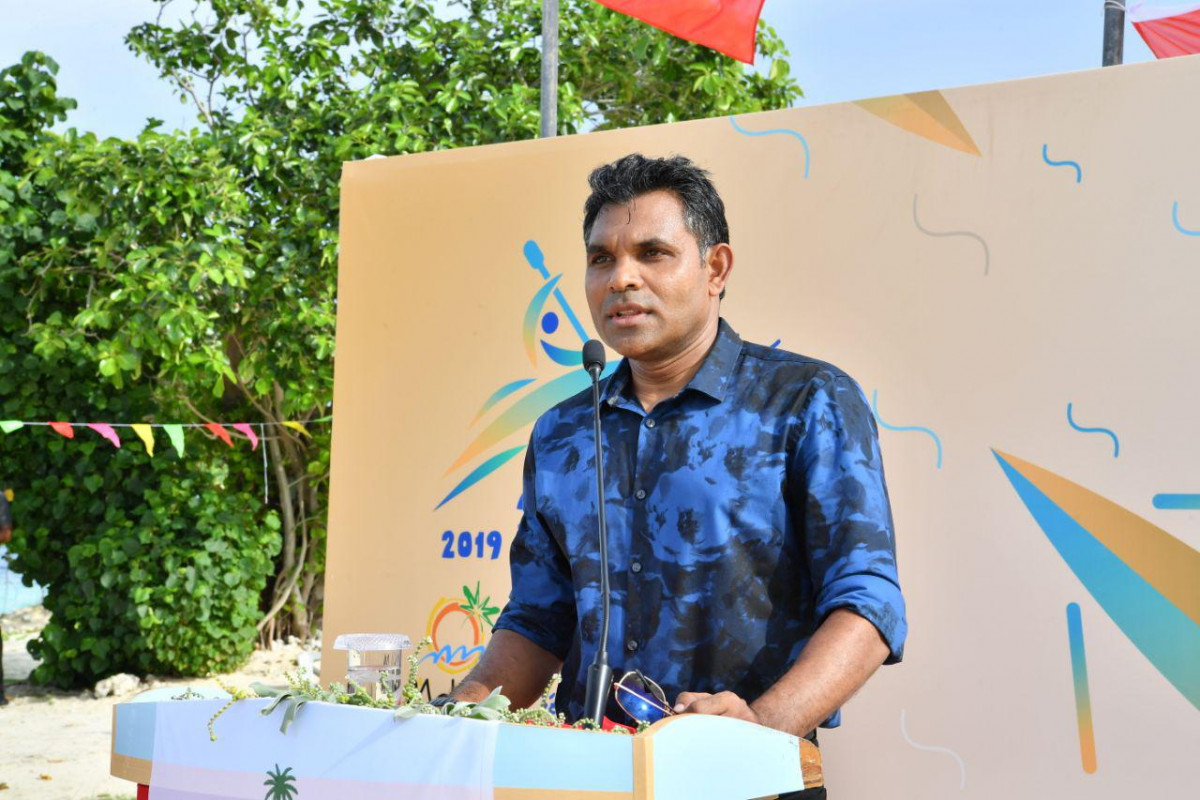 Also during his visit to Thinadhoo, he unveiled the official website of the island council.
Festivities are scheduled to continue into the night, with the Tourism Ministry having planned a firework display at 12am.
A special diving event will also be held on Friday in Baros Maldives, and later, a ceremony will be held in Angolhitheem of Raa atoll to lay the foundation stone of a Visitor Center to be built on the island.
World Tourism Day is celebrated annually on 27 September and is led by the United Nations World Tourism Organization (UNWTO)—a UN agency responsible for the promotion of responsible, sustainable and universally accessible tourism—.
The day is marked to foster awareness the social, cultural, economic and political value of the industry as well as value the contribution it can make to reach sustainable development goals.
This year's theme revolves around "Tourism and Jobs: a better future for all".
Tourism Minister Ali Waheed arrived in the atoll late Wednesday to attend the festivities.