Ambassador of Sri Lanka to the Maldives Major General (Rtd) B.R.W.M.R.A.B Thoradeniya extended generous contributions to the growth of Maldives during his ambassadorial tenure, says President Ibrahim Mohamed Solih.
This assertion was made during the Ambassador's farewell call paid on the President on Tuesday afternoon.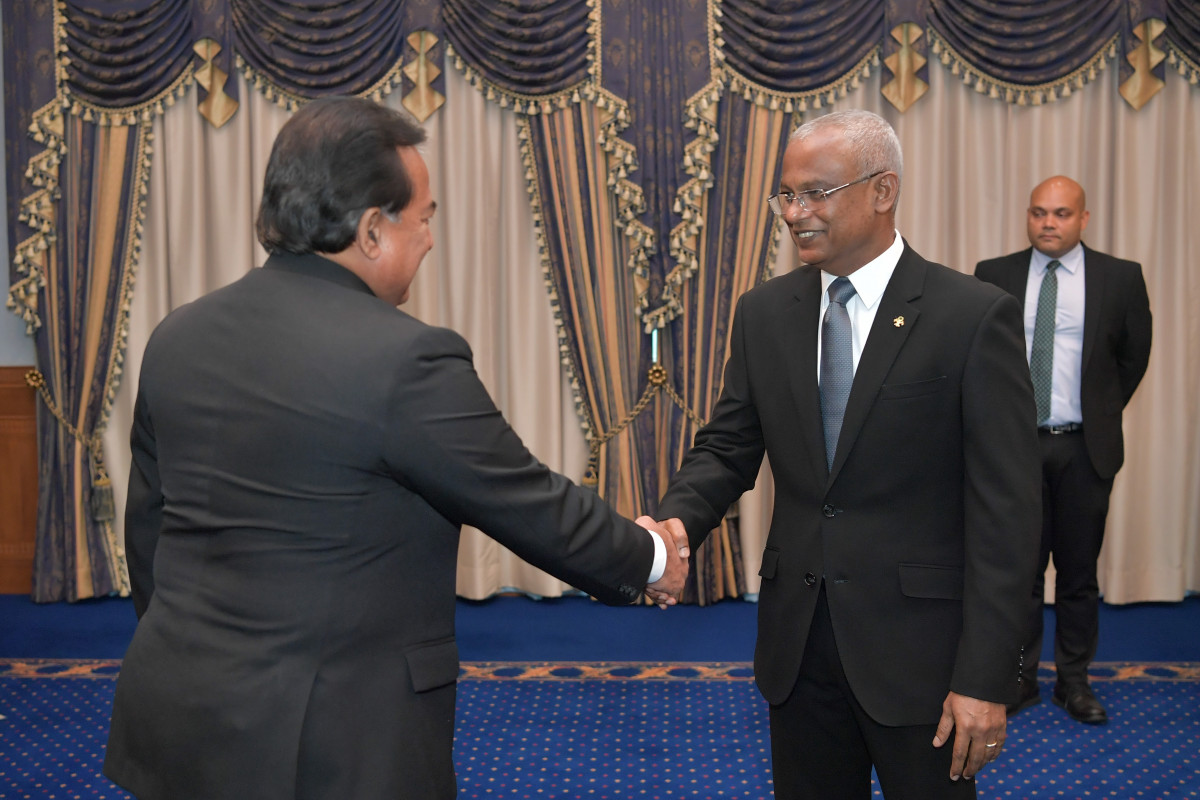 Conveying his gratitude and sincere appreciation for the notable efforts Thoradeniya made during his tenure to strengthen bilateral ties between Maldives and Sri Lanka, Solih expressed hope that both countries will remain close friends and partners, always.
During the meeting, Thoradeniya expressed his pleasure in having represented the Sri Lankan government to Maldives.
In conclusion, Solih wished Thoradeniya success in all his future endeavors.