President Ibrahim Mohamed Solih has met with the acting President of Mauritius Paramasivum Pillay Barlen Vyapoory.
They met on Saturday as part of President Solih's official visit to Mauritius.
The two Presidents discussed the current nature of relations between the Maldives and Mauritius and ways to further enhance mutual relations between the two countries, a task given special impetus due to the many shared challenges as island nations in the Indian Ocean.
President Solih thanked the Acting President for the extremely warm welcome for himself, the First Lady, and the accompanying delegation since their arrival. He further remarked that he enjoyed the opening ceremony for the 10th iteration of the Indian Ocean Island Games being held in Mauritius, and expressed his anticipation to witness many of the sporting events that have been scheduled to take place.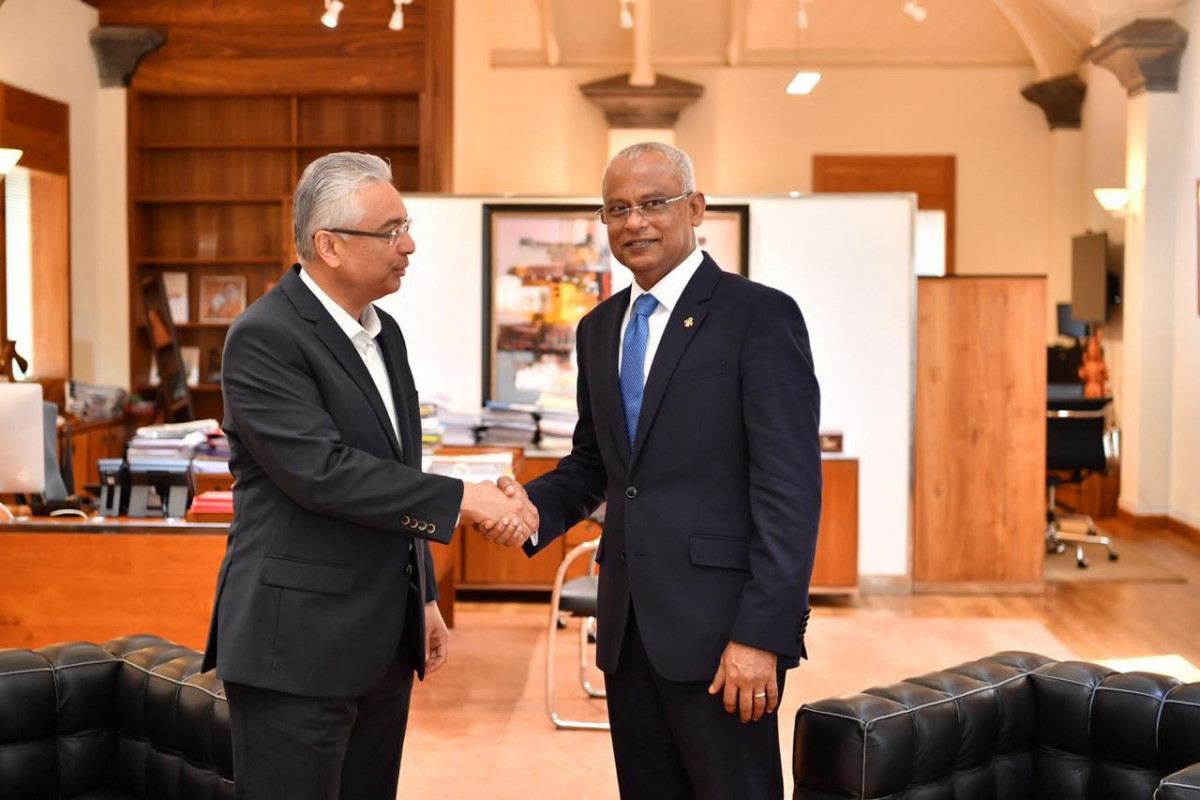 President Solih also met with the Prime Minister of Mauritius, Pravind Jugnauth, following the meeting with the Acting President.
The conversation between the President and the Prime Minister reiterated the same sentiments expressed in the meeting with the Acting President.
Both leaders noted that one of the underlying goals of the Indian Ocean Island Games is to improve relations between the island nations of the Indian Ocean by creating an atmosphere of good-natured and friendly sporting competition. They noted that island nations should always remain mindful of the mutual challenges they face and aspire to speak with a collective voice.
The President and Prime Minister wished each other well and expressed their optimism that the bilateral relations between the two countries will continue to prosper.