Vice President Faisal Naseem has been briefed on the challenges faced by the National Thalassemia Center.
While senior officials of the center briefed VP Naseem on the challenges being faced at the center during his visit to the center on Wednesday, some of them include shortage of space and lack of resources, infrastructure and requirement of equipment.
Meeting with members of the administrative department along with senior officials at the center during his tour, VP Naseem observed how daily operations are conducted there.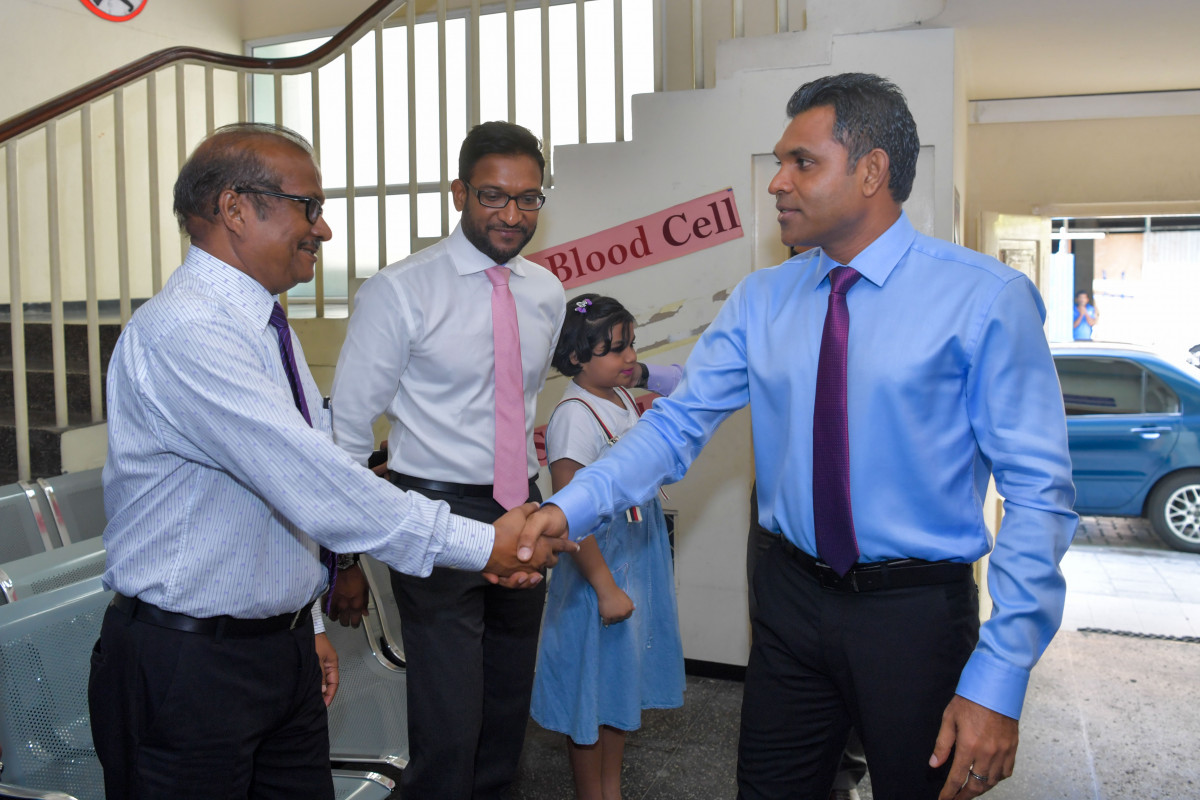 Further, he met and spoke with some of the patients at the center during his visit.
Noting that the government of President Ibrahim Mohamed Solih highly prioritizes the health sector, VP Naseem assured that the government will be taking the necessary action to address the issues and concerns at hand after thorough discussions are held with the relevant ministries to reach a solution.