Fire and rescue officers of the Maldives National Defense Force (MNDF) stationed in Fulidhoo island of Vaavu atoll have quelled a fire that broke out in the island's dump site on Sunday morning.
MNDF Media official revealed that they received the report of the fire breakout at 9am on Sunday and that no injuries were reported.
MNDF had dispatched a team of fire and rescue officers who were in the island for a Community Volunteer Fire Fighter Program.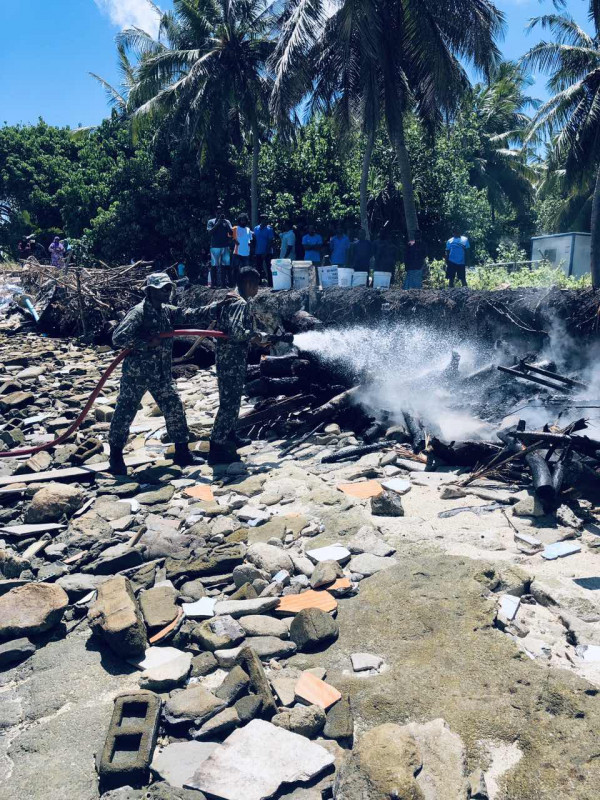 Fulidhoo council President Sana Ali Wafir revealed that the cause of the fire that broke out on a wood pile has not yet been identified.
She revealed that this was the second fire to have broken out in the region, the first one was on Saturday evening which was quelled with the efforts of island residents.
The fire has been extinguished before it could spread further, the dump site in question is located away from the community in a remote side of the island, she said.