17 December was a black day for the entire nation, having left Maldivians with fallen faces, guilt-ridden with the passing of a little soul due to negligence on some people's part.
Just eight years of age, little Rawshan Jian was crushed under a cement bag that fell from a construction site in capital city Male'. While it has been a month since the sorrowful incident, Jian's grief-stricken mother had shared the details of the day of the incident with RaajjeMV.
"The only time my heart feels at ease is when I talk about Jian" said Jian's mother, struggling through sobs to tell her story.
"We came to Male' after a nine-hour trip. We usually come by speedboat but that day we came by ferry because Jian was there and she always wanted to travel in a ferry. During the trip she repeatedly kept saying "mummy I love you". During the trip we took a lot of photos, Jian was very happy" detailed Jian's mother.
The grieving mother told RaajjeMV that the occurrences of the day of Jian's death were completely different from other days.
"We were staying for rent in Male'. Jian woke up at dawn every day, even if she slept late at night. She performed her prayers dutifully. We went to the immigration office that day, along with her father and sibling. She always walked alongside her father when she usually walked on the road. But everything that happened on that day was different" said Jian's mother, describing in detail the occurrences of the day they went to the immigration's office for Jian's student visa.
Jian's mother stated that her daughter always wanted to study in the Education Center in Faafu atoll, and that she loved the Maldives dearly.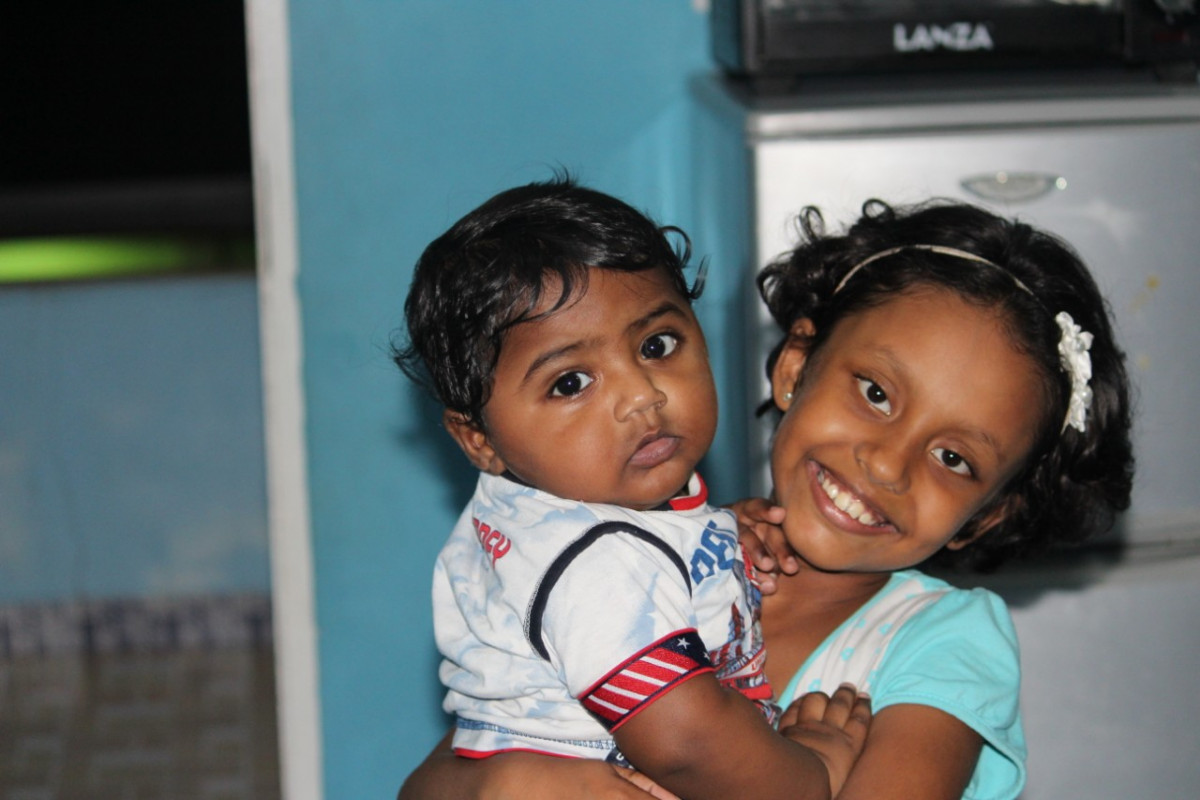 "We went for tea after the immigration procedures. She was sitting next to me while we were having tea. She usually sat with her father, however she always used to take sips from my cup of tea. Whenever I have tea, she would ask for the last two sips. She would always say the last two sips are the tastiest. That is what happened that day" Jian's mother said between sobs.
According to Jian's mother, they then headed in search of a photo studio as they were in need of a few snaps of Jian for the immigration office. They were headed down the road near Nalahiya. At the time Jian's father and three-year-old brother were also with them.
Her last words were "mummy I want to go to my dad, let me go". This was just five seconds before the accident.
"As I was walking with her, she kept complaining that my grip was too tight and that she wanted to walk with her father. I let go of her hand for a few minutes because she kept complaining. This was a few seconds before the accident. When the cement bag fell, I was unable to open my eyes. I thought she was with her father because I didn't hear any sound or anything" her voice trembled when she spoke.
The grieving mother further said that the man who picked her up was her father.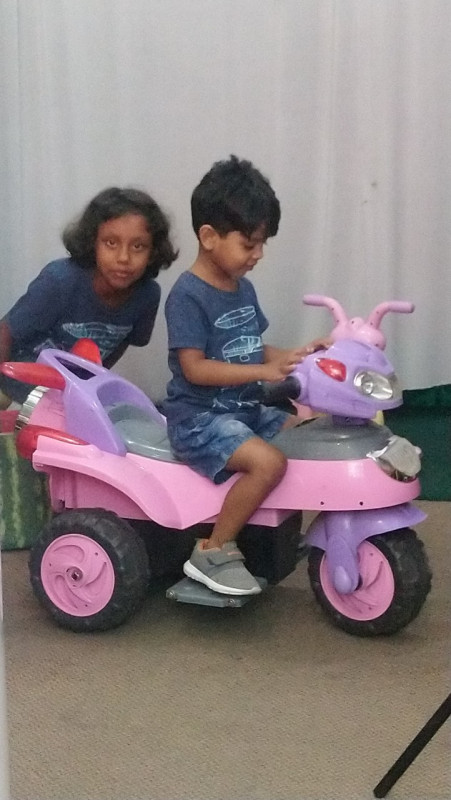 "It was her father who pulled her out from under the cement bag. Even if we are alive, we feel dead inside. I would like to tell W Construction that I can forgive them, if they can drop five bags of cement on top of me, like they did to Jian" said the sobbing mother.
In her message to W Construction, Jian's mother said that although they have lost their will to live, their only hope is for a similar accident to not repeat and take the life of a second Jian.
Although Jian is gone, Jian's father said his heart will be at ease if the situation of Maldives has improved following the accident.
Jian's parents thanked the Maldivian people and government for the continuous support provided to them at this difficult time.